In a recent study, Microsoft discovered that the human attention span has dropped to eight seconds. What does this mean for your sales and marketing teams? On average, your sales personnel have eight to ten seconds to grab a prospect's attention.
Cold emails are a popular strategy to generate leads and accelerate conversions. But with such attention, engaging the prospect via email isn't easy. What helps? Catchy cold email subject lines.
If the subject line is engaging enough, the reader is sure to open the email and more likely to convert. While these subject lines largely depend on the type of business and the individual prospect's liking, some are proven to grab the instant attention of a reader psychologically.
We've compiled an innovative list of such subject lines with effective strategies that will act as a beacon for your prospects and help you avoid spam filters, ensuring your emails get noticed. Let's dive right into them!
Key Considerations for Creating Effective Cold Email Subject Lines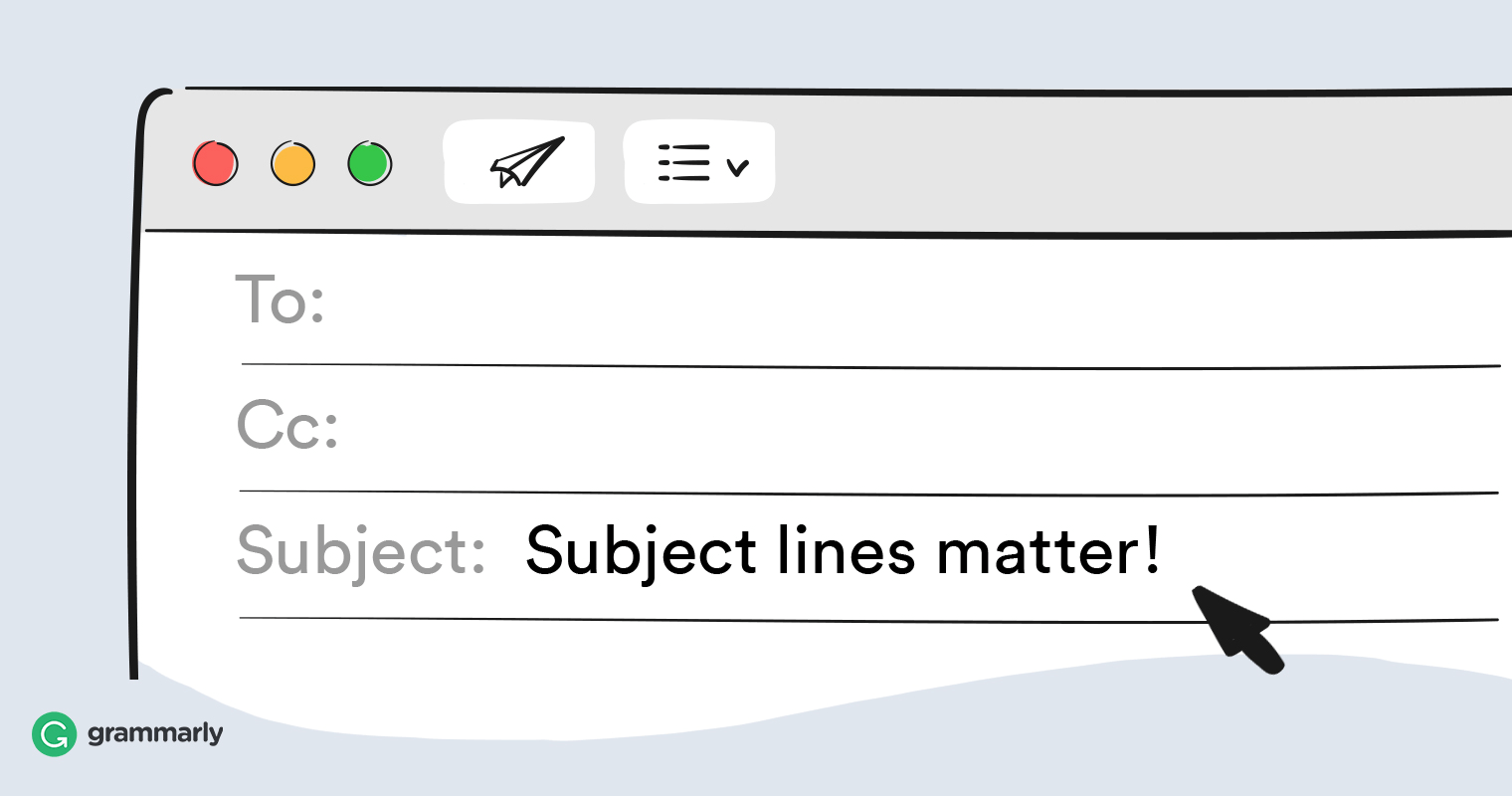 source
Great cold email subject lines display a blend of art and science- requiring creativity, an excellent understanding of the audience, and good use of human psychology. To create one, ask yourself questions like:
Do I know my audience well?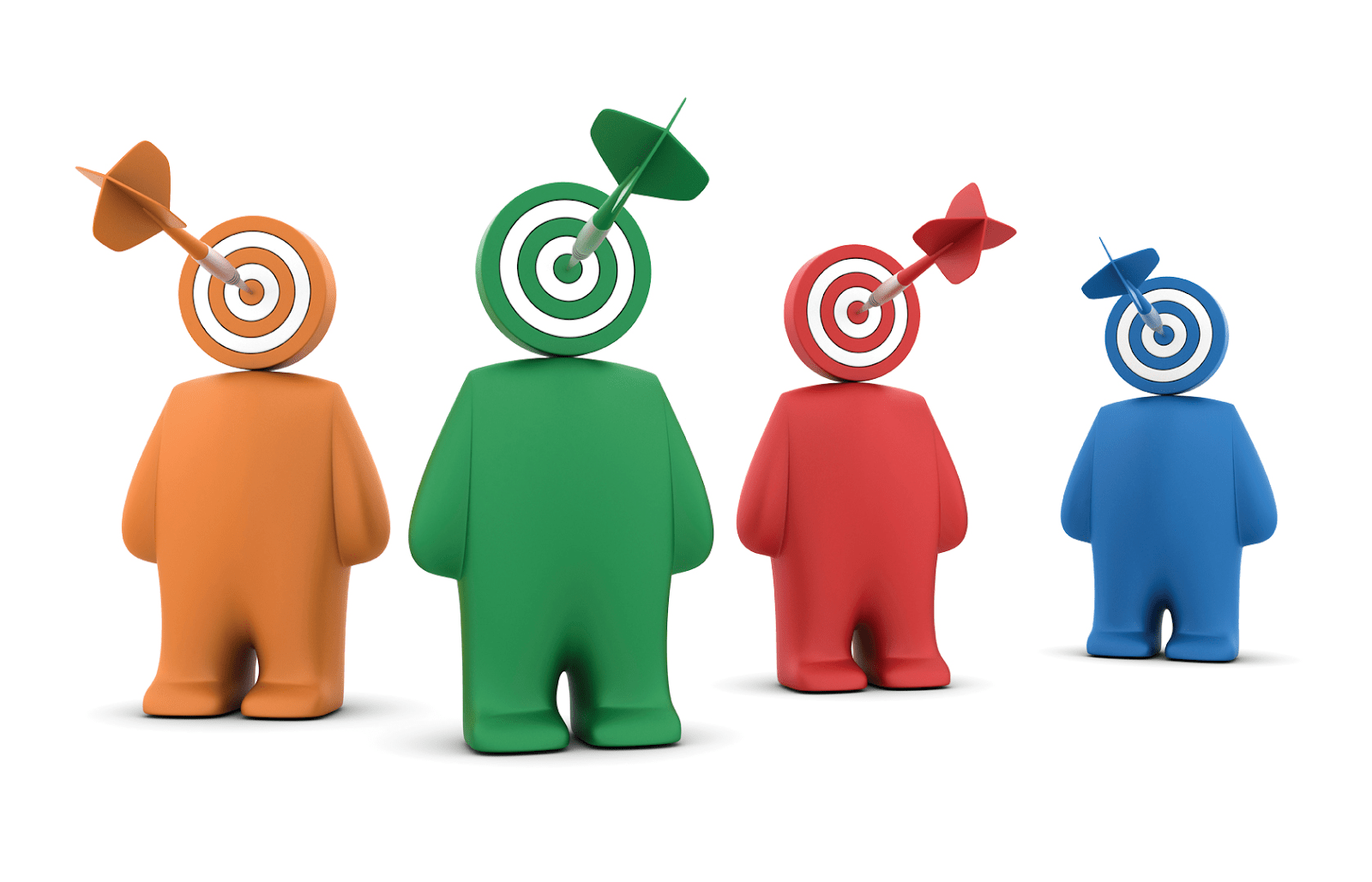 Have you researched enough that you know your target audience well? No two cold emails (and their subject lines) should sound the same. To personalize your emails, you must know your prospects' preferences.
If you don't know their interests, you must at least know their names, location, any mutual contact, or anything valuable to the prospect. This way, it's easier to generate curiosity in the reader's mind, even if your subject line is a little longer.
If you fail to do so, your message will most likely get ignored or deleted, or even worse, in the spam!
Is the content relevant right now?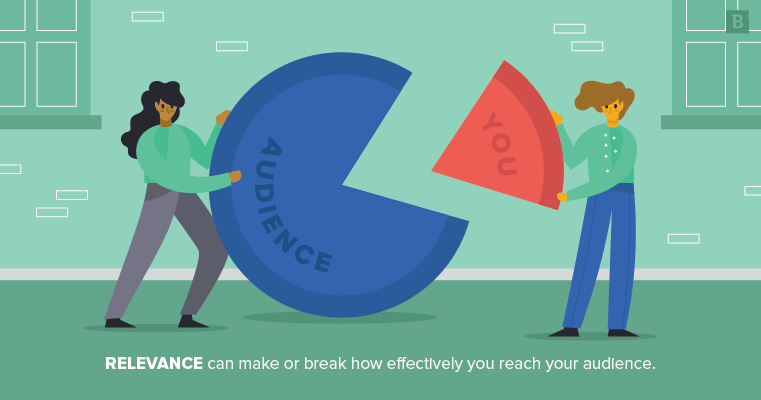 source
Your subject line is great, your email is well-written and personalized, and your offer is great. But it's all going nowhere if you don't communicate at the right time. Every marketer should know their B2B and B2C audience well enough to know when to contact them.
Let's take an example-
Say a buyer is interested in buying earbuds, but your team sends an email regarding a new mobile's launch. This is sure to fall on deaf ears.
On the other hand, if the buyer is looking for a new mobile phone and you send an email regarding the same earbuds. Chances are more they'll buy them along with the mobile.
The same goes for B2B emails. If the company you're trying to reach is not ready to make new investments, save the time and effort and put it elsewhere.
Is the message clear?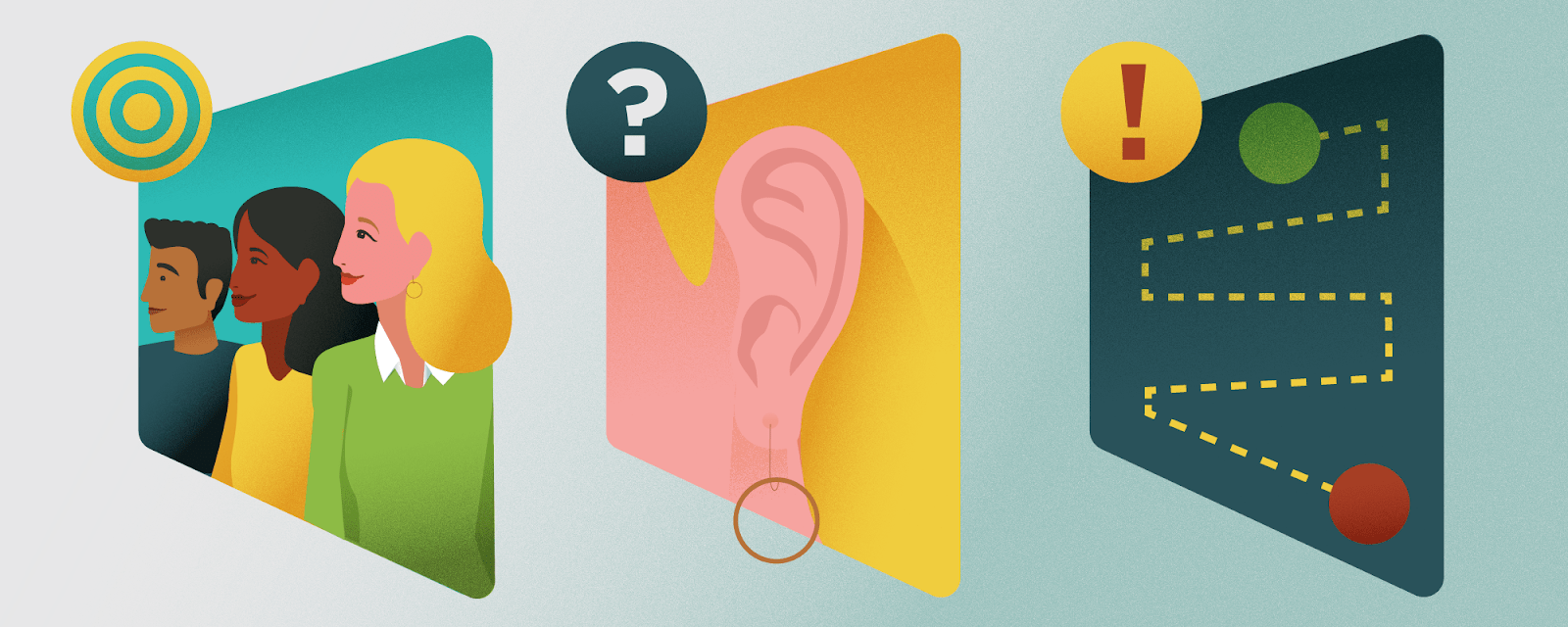 source
Your subject line should be catchy enough to grab the reader's attention but keep the whole thing out. At the same time, your email must deliver a clear message, offer, or request. Refrain from beating around the bush here, and avoid bluffing.
Keep the language (and humor) easy to understand for all kinds of people. Your subject line should be relevant to the email you've written. Remember to ensure your target audience understands the value you're providing them.
Can I create a sense of urgency?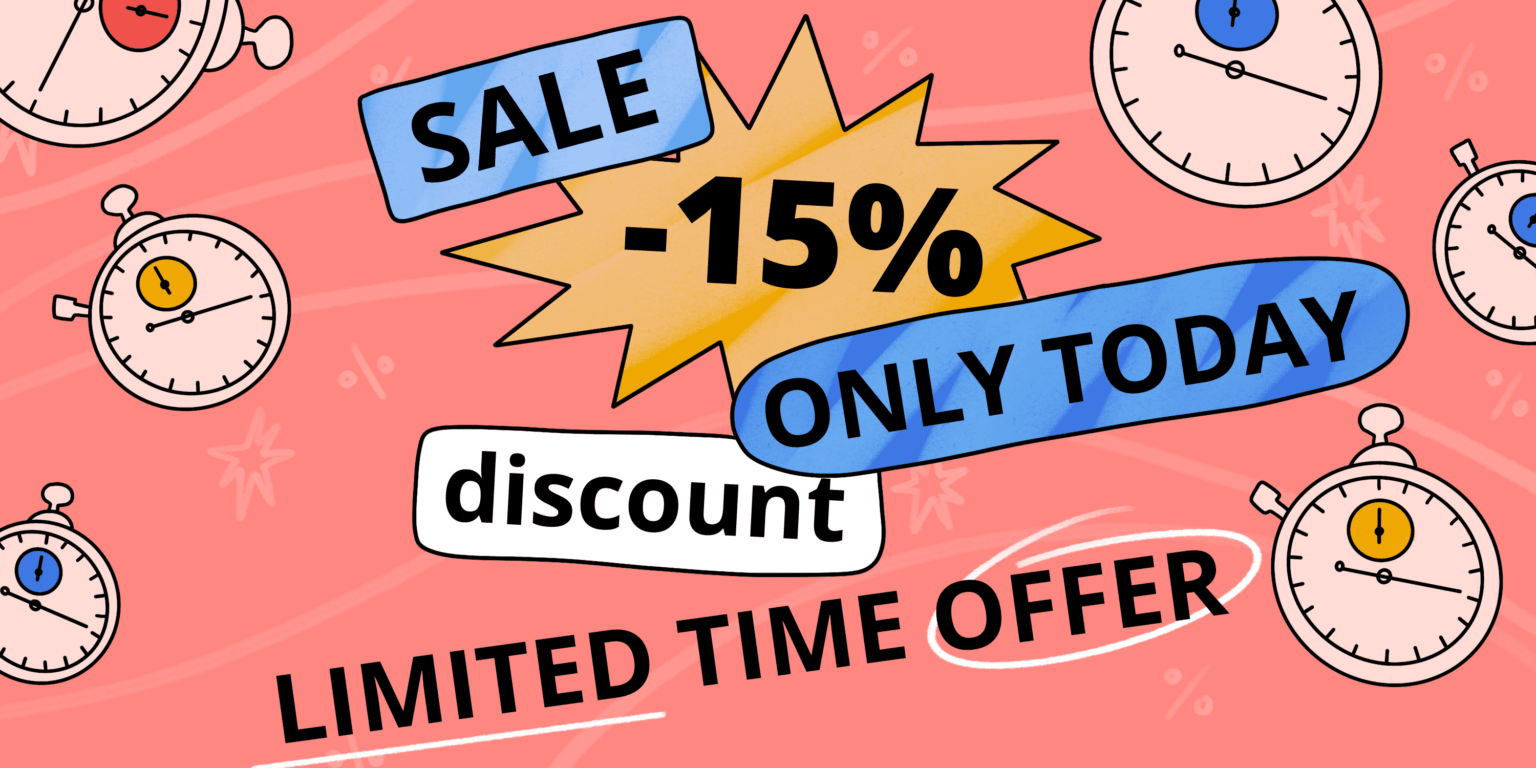 source
Add a prompt of urgency or scarcity to the subject line, like limited-time offers and limited stocks. You can also use powerful words like "exclusive," "order now," and "only for you."
If a reader notices your message but doesn't check it out immediately, there is a low chance that they might return to open it. Even if they do remember, the possibility is by the time they return, your message will be buried under a pile of new ones.
Is this engaging enough for smaller screens?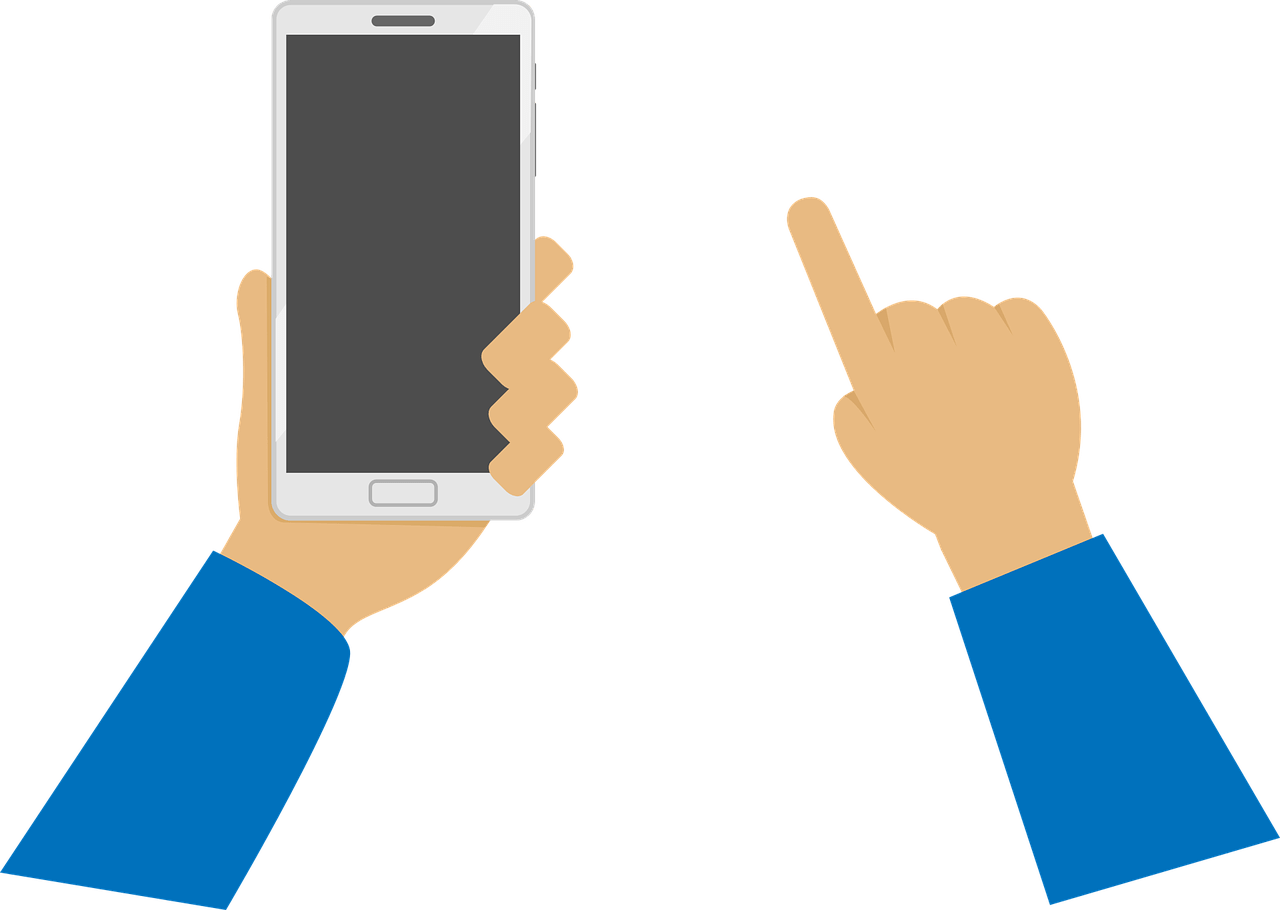 Mobile traffic accounts for more than 50% of all webpage traffic. You must ensure your subject line is engaging enough from the start because most handheld devices don't display the entire subject line.
If your subject line is long, the prospect won't be intrigued enough to open the email. What can you do? Test first across different devices. The ideal length for a subject line is 6-8 words, which is difficult to display on a mobile screen completely.
So try engaging terms in the beginning so the prospect has something to consider, and avoid using emojis or adding them sparingly (only where necessary).
Types of Cold Email Subject Lines with 50 Examples
Now that you understand how to create compelling cold email subject lines, let's discuss different scenarios where you must use them with some samples. Before diving in, you must understand that every business and its target audience are different.
These are not standard subject lines but will help you create a relatable one for your prospects. Understand their preferences well so you can personalize them according to their requirements.
Opening Cold Email Subject Lines
Hi [prospect's name], [question about a goal/interest/need]?
Your [name] success story begins here…
We need your help for [goal]
Struggling with [pain point]? You're not alone.
Is [a restaurant in the prospect's city] your favorite place to eat?
How about a cup of coffee?
Happy Wednesday!
[Mutual contact's name] loves this idea, and you might too!
Who doesn't love shopping?
Check out now and claim 20% off.
This is why we suggested in the above section that you research well to have some personal information about the prospect so you can easily customize your first cold email subject lines according to their interests.
Cold Email Follow-up Subject Lines
Will we see you at the [event]?
Forgot to complete the payment?
Reminder to [sign up for a demo/ trial].
Enjoyed shopping with us last time? Here's another coupon for you!
Did you know we also have [a new feature]?
What would it be if we gave you a magic wand to change one [feature]?
Free tickets for the next [event name] inside.
Resume your search for [product/ service they've been looking for].
Wait! We've got more tips for you.
You will love what we have next for you!
Follow-up emails are tricky, and so are their subject lines. You can be casual and experiment here. Use familiar names, be genuine, and make it fun. Ensure the subject line is relevant to your previous conversation with the prospect.
Cold email Subject Lines After no Response
Reviving our conversation about [topic].
This is your last chance to grab [offer]!
Pick up where you left off.
"Re:"
Leaving so soon? We've got more offers for you!
Tell me I'm assuming wrong.
Remember our previous conversation about [topic]?
What are you waiting for?
Your competitors are ranking higher; here's why.
Have you tried our new [feature]?
These cold email subject lines are appropriate when you get no response, as they can spark the reader's interest again. The email should be written responsibly so the prospect knows your intentions.
The "Re:" subject line helps attract an individual's attention as they think it's a reply to an ongoing conversation and will surely open it to check. But the email should be highly engaging as this one has higher risks of getting flagged.
Meeting Request Subject Lines
Your time, Our expertise!
Let's connect on [date] by [time].
Should we save a slot for you too?
Attention! Do you have 10 minutes?
Is a meeting too much to ask for?
Meeting Invitation: It's urgent!
Let's have a discussion this Friday.
Do not attend this meeting if you want to …
Let's discuss [topic] over a call.
Confirm our appointment on [date].
Meeting requests can be formal and informal. You don't have to use monotonous lines all the time. Don't be afraid to shake things up for some fun, casual invites. People engage more when they feel they will enjoy their time with you.
B2B Cold Email Subject Lines
Your [industry name] success partner awaits!
Partnership opportunity for [Company's name].
Our profits can grow by 60% in just 6 months.
Stay ahead of your competitors with [SaaS name].
Here's how to engage with leads.
Google, Microsoft, and Amazon do this to stay in the game.
You need to automate [prospect's automation requirement].
Go through this [case study] to learn how to improve your KPIs.
Disappointed with [pain point]? [Another company's name] had the same problem.
By the end of this year, you'll have 2x leads.
There are different B2B personality types, like data-oriented, calm, reserved, and analytical people. You must tackle each one of them accordingly. This is where deep research about their industry and personality helps.
We also want to warn you about spam filters and what subject lines can lead your cold emails straight to them.
What are Spam Filters and How to Avoid Them
Spam email filtering is a service provided by popular email providers that filters out all unsolicited emails as "spam." The prospect won't receive any notification of your email and will probably never open it. There are a few things that lead to this, like:
Low sender score
Usage of specific words, phrases
Bulk sending
Malicious links
Too many spam reports
These providers use a "heuristic" approach to recognize and identify spam. The email is tested for different rules before being considered safe.
What must you do to avoid them?
Since an email is fully scanned, the subject line is first checked. Here are a few things that you can do to avoid your emails from getting flagged.
The first thing is to avoid using trigger or sales words like "free money," "fantastic deal," "Congratulations," etc.
Stop addressing people with phrases like "Hello dear" or " My friend." Use their names as much as possible.
Don't use full caps or too much punctuation (like !!!!!).
Don't use weird fonts (like this).
Avoid sending bulk emails frequently and sending messages to random people.
As far as subject lines are concerned, these tips will keep your emails from getting flagged. However, finding the correct contact information about your target audience can be difficult if you don't have the right tools.
By leveraging Swordfish AI, you can save the manual hard work prone to guesswork and errors. Swordfish is a contact-finder platform that helps you gather up-to-date information about your prospects and create genuine mailing lists. Let's explore more about it:
Swordfish AI: The Ultimate Contact-Finder Tool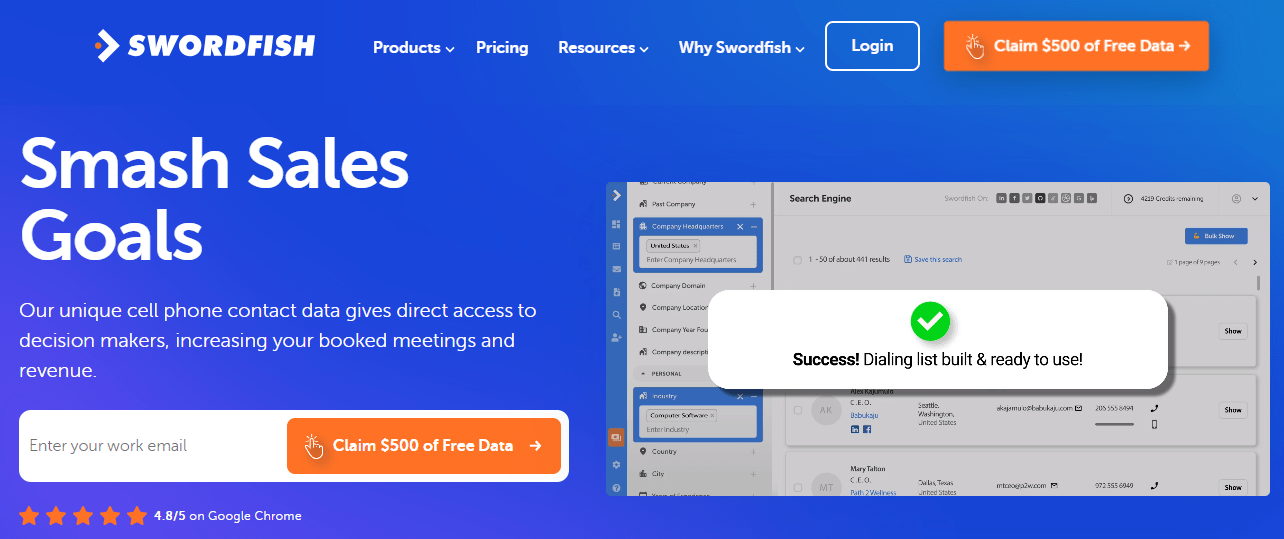 Swordfish AI is a contact-finder platform collecting contact data from 150+ top data providers like Hoovers, Dun & Bradstreet, Experian, and many independent sources. It brings you up-to-date and accurate contact information for your prospects.
Swordfish has a database of over 3.5 billion verified profiles, including contact data and email addresses. You can find leads in bulk, enrich your CRM database, reverse search, and more.
Swordfish also comes up with buyer intent data from Bombora, enabling companies to identify and pinpoint buyers during their entire buyer journey.
It guarantees over 95% accuracy for email data and over 80% data for cell phone data. It also tests all US emails for real-time deliverability before returning the results.
Swordfish Features
What makes Swordfish unique? Let us explore its top features: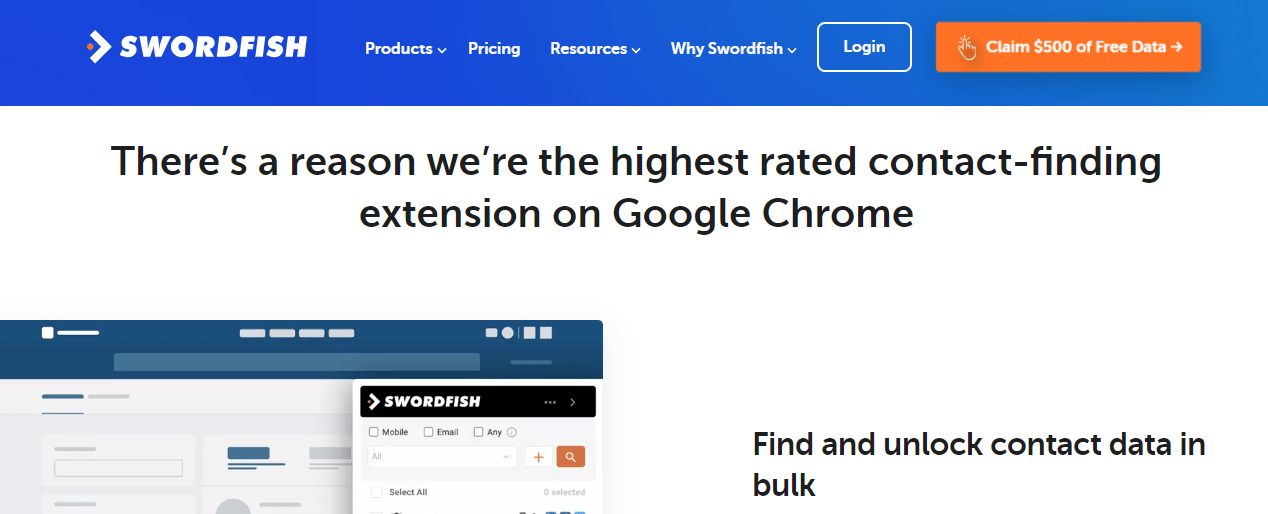 Swordfish has the highest-rated Chrome extension on Google to find prospects online. Swordfish verifies contact data from multiple sources like LinkedIn, Twitter, Facebook, Dribble, GitHub, StackOverflow, Google, and Bing.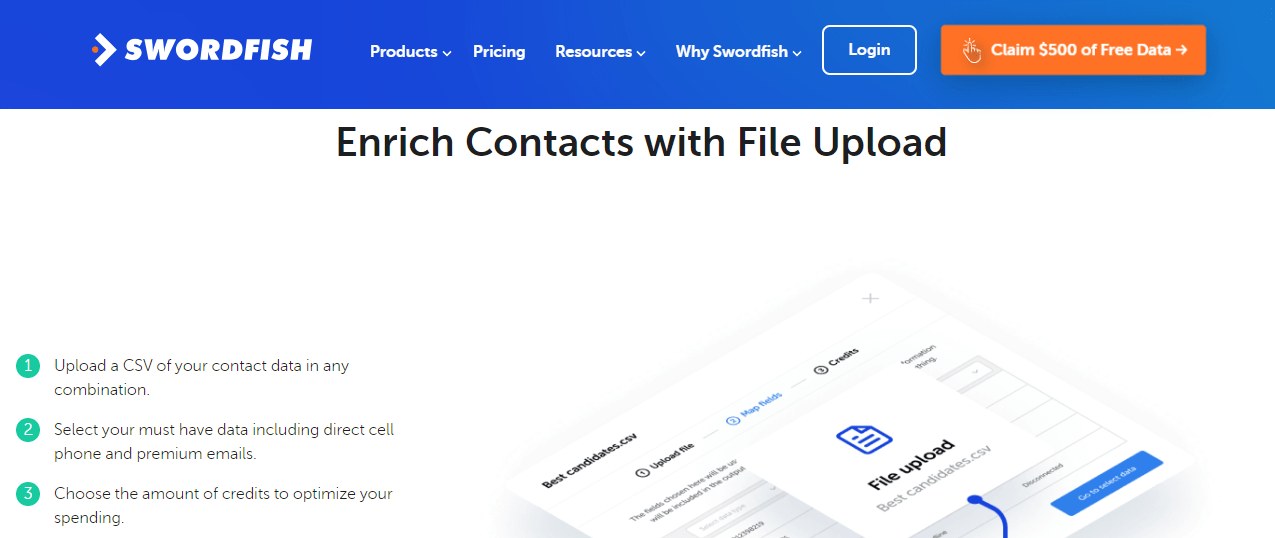 Swordfish's prospector helps you fuel your sales pipeline in bulk. You can also create dialing/ email lists in seconds with advanced filters and suppression for accurate lead generation.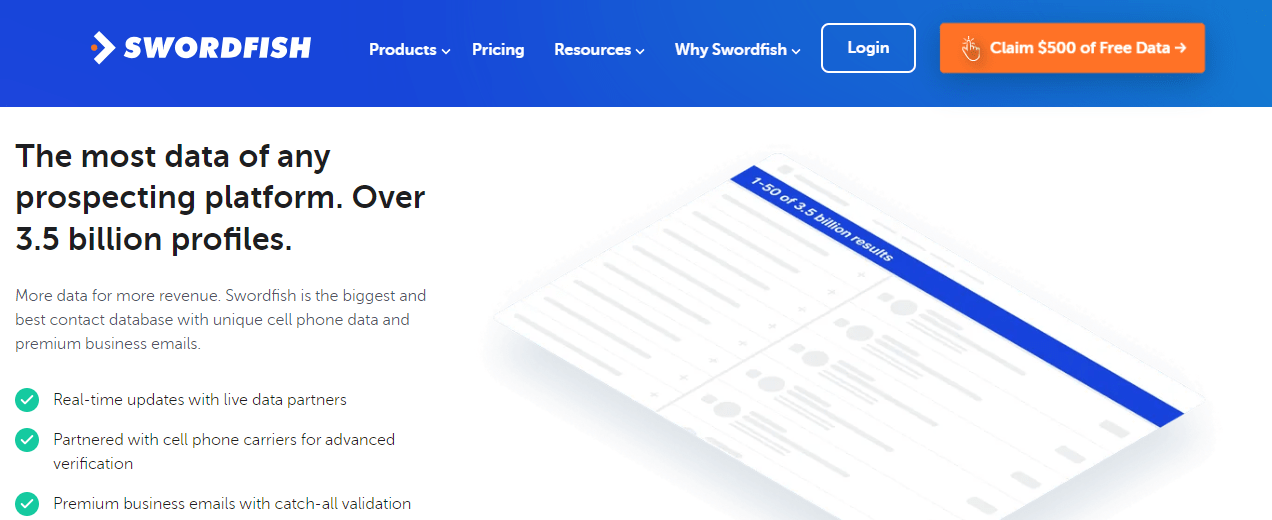 Upload a CSV of your contact data to fill in the missing details of your prospects and export it anywhere in the same format. File Upload allows you to fill in the blanks of your CRM or ATS.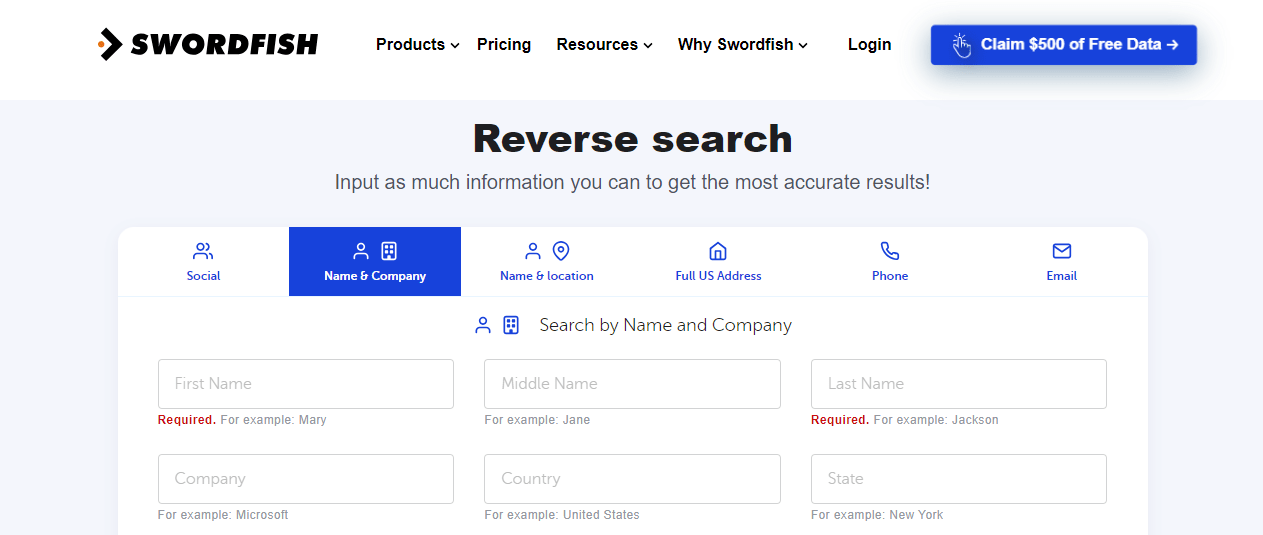 Reverse Search anyone by their name, company, job title, location, and more.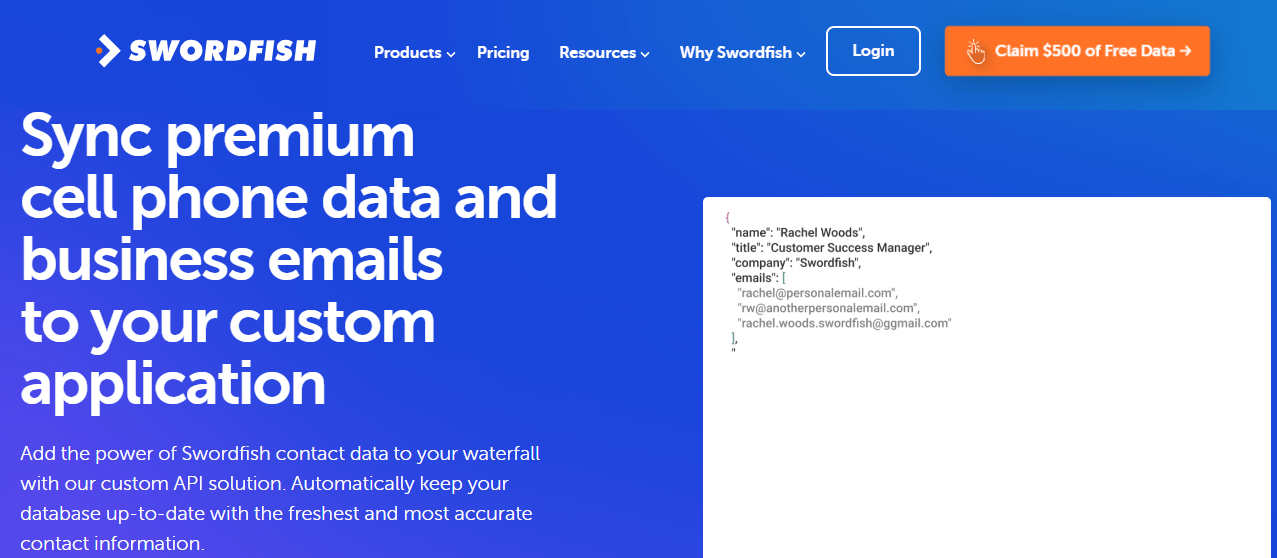 Swordfish allows you to sync premium cell phone data and business emails to your custom application with its API.
With Swordfish, you never have to worry about the contact information of your prospects. Your email lists are always going to be up-to-date and accurate. When you have accurate information about your prospects, you can avoid spam filters by personalizing your emails accordingly.
Conclusion
Cold email subject lines can be tricky, but not with this guide. You just have to take care of a few things, like doing extensive research about your prospects, keeping it straightforward, and avoiding trigger words/phrases.
70% of the work is done when you have correct information about your target audience. Swordfish AI provides precisely that with its prospector and checks all the emails for deliverability before returning them.
You can rely on Swordfish for the contact data and train your team well to engage prospects and avoid spam filters. Sign up here to claim data worth $500 for free and watch your click rates improve! Let us know if you have specific goals; we can help you reach them, too.