Sales pitches, by nature, are designed to persuade the audience to buy something that will help solve their pain points. A sales pitch is an excellent platform B2B companies can use to assert their brand value and showcase the unique selling points of their products.
However, people don't want to be sold to.
You could risk losing out on potential customers if they sense that your brand does not provide its promised value or if it seems like you don't understand their challenges.
Learn more about the perfect structure of a sales pitch and the seven best sales pitch examples with sample templates you can use for inspiration to ensure you consistently develop sales pitches that convert.
What is a Sales Pitch?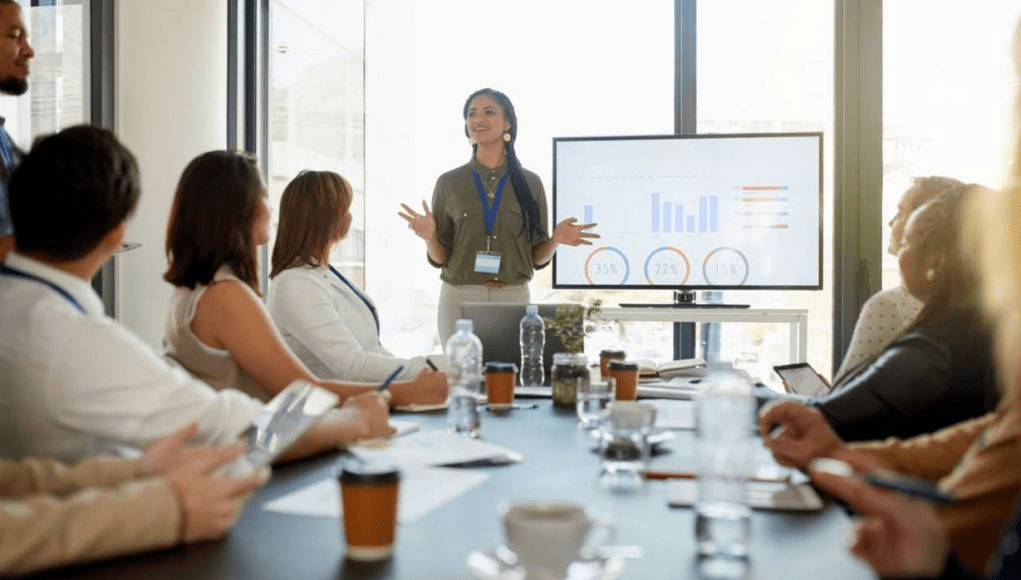 source
A sales pitch is a presentation that aims to deliver a compelling message to your prospects and encourage them to convert. Sales pitches are crucial to convey your brand offerings within 2 minutes.
Sales pitches capture the prospect's attention with a hook, highlight their pain points, present your products or service as an optimal solution, support the statement with proof, and convince the viewer to convert by purchasing or further interacting with your business.
A sales pitch is also popularly called an "elevator pitch" since you are supposed to explain your value proposition in the time it takes for a single elevator ride.
But who do you give a sales pitch to?
Customers, investors, entrepreneurs, and potential business partners are all considered viable audiences for your sales pitch to have them take action that will improve your business and drive revenue.
The Perfect Sales Pitch Structure
While every B2B company has a unique set of solutions and target audience, a few tried and tested elements are among the best sales pitch examples employed by expert sales reps to engage and convince prospects.
Follow this sales pitch structure when creating your own, regardless of the business situation:
The Hook

source
Arguably, the hardest part of any sales pitch is the leading line or the hook. Your opening line to any prospect must grab their attention by asking questions, leading with a problem statement emphasizing a pain point, referencing empirical data, or setting the stakes to drive urgency.
The hook of a sales pitch is a critical aspect that influences your prospect's opinion of your brand. A wrong first impression can abruptly close the deal or fail to engage the prospect for them to listen to your value proposition.
Context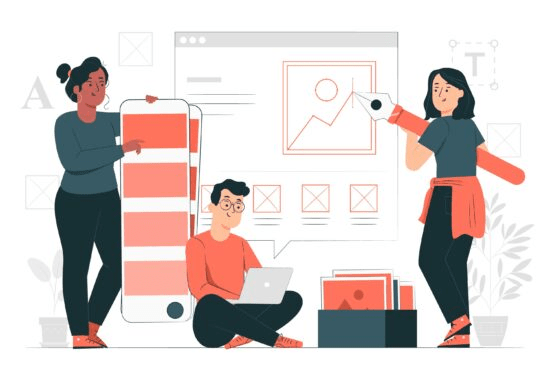 source
After you have hooked your prospects with an attention-grabbing opening, you must provide a concise reason for pitching to them. You can contextualize your sales pitch by focusing on a pain point or introducing a new product to clients who have reacted positively to your brand.
Instead of trying to sell your product or service outright, you must present a challenge your target audience tackles frequently and how they can solve it by converting for your company.
Your sales pitch must be well-researched and deeply personalized if you want your prospects to believe that you understand their pain points and can be trusted with your brand solutions. You can include personalized statements about their niche in your cold emails and presentations.
Present your context concisely without inflating the word count with marketing jargon. You must identify a problem for them as quickly as possible so you can propose how your brand can help.
Value Proposition/Solution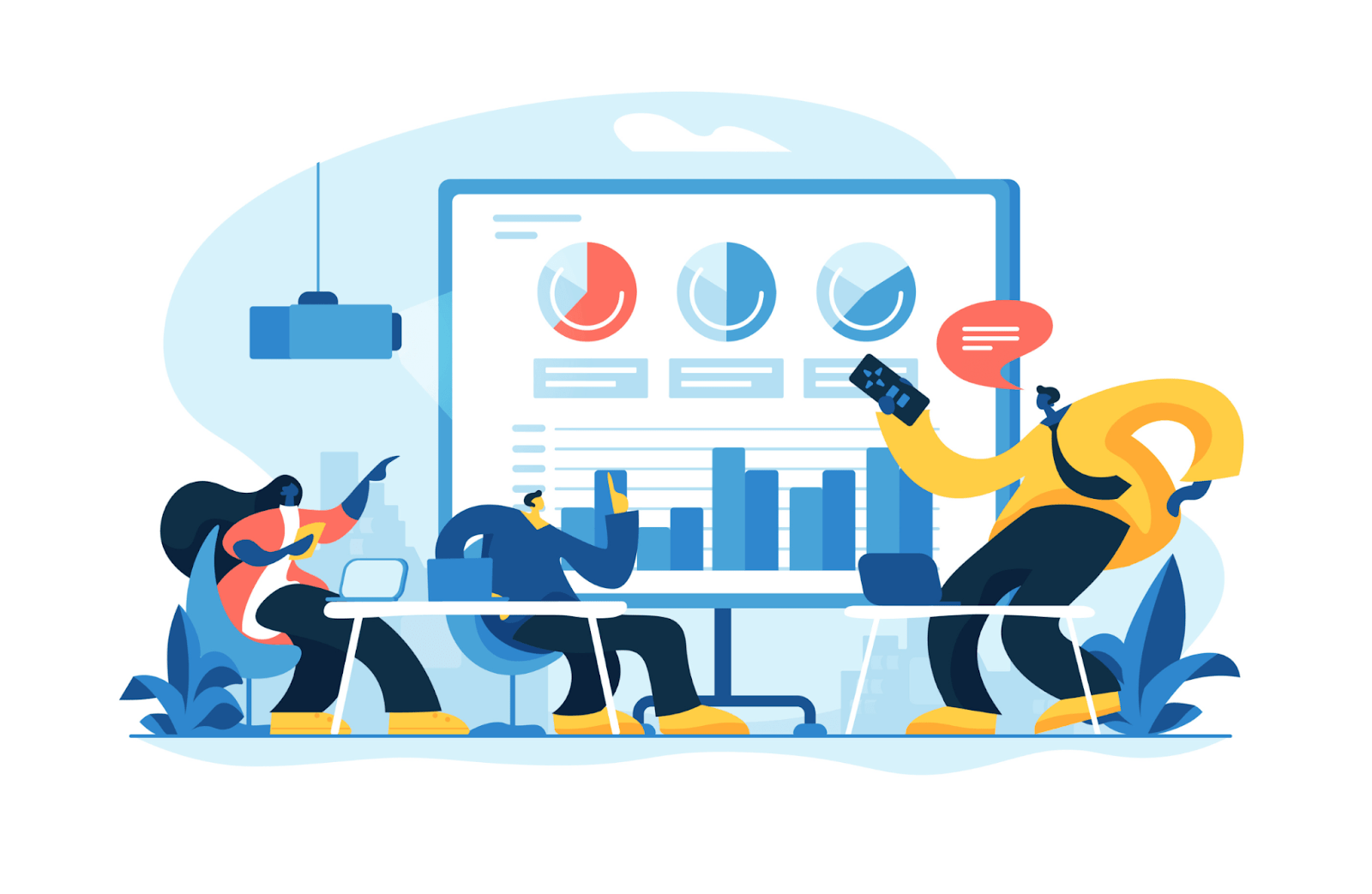 source
Now that you have established why you're selling to your prospect, you must structure the pitch based on how your prospects can benefit from your company and choose you instead of your competitors to increase your chances for a successful conversion.
Instead of listing your product's features, point out specific characteristics to help the prospect overcome the pain points you identified earlier. You can go a step further and show prospects how they can scale their companies for growth with your solutions.
Supplementing your proposition with numbers and statistics for projected success rates for a data-driven proposal.
Social Proof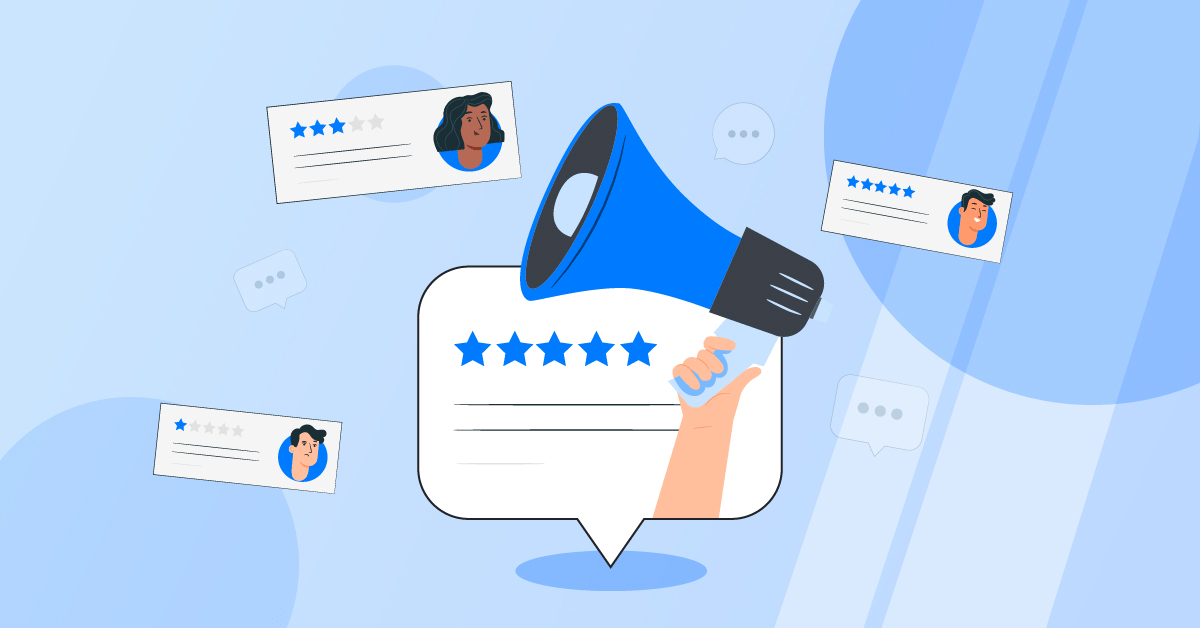 source
Testimonials, customer success stories, and positive reviews are examples of social proof you can leverage to build the prospect's trust. Social proof can provide further context for your products or deliver an emotional story that stays memorable.
Your audience that identifies with the struggles and challenges of your previous clients will be motivated to convert after they see them succeed with your brand offerings.
Call-to-Action (CTA)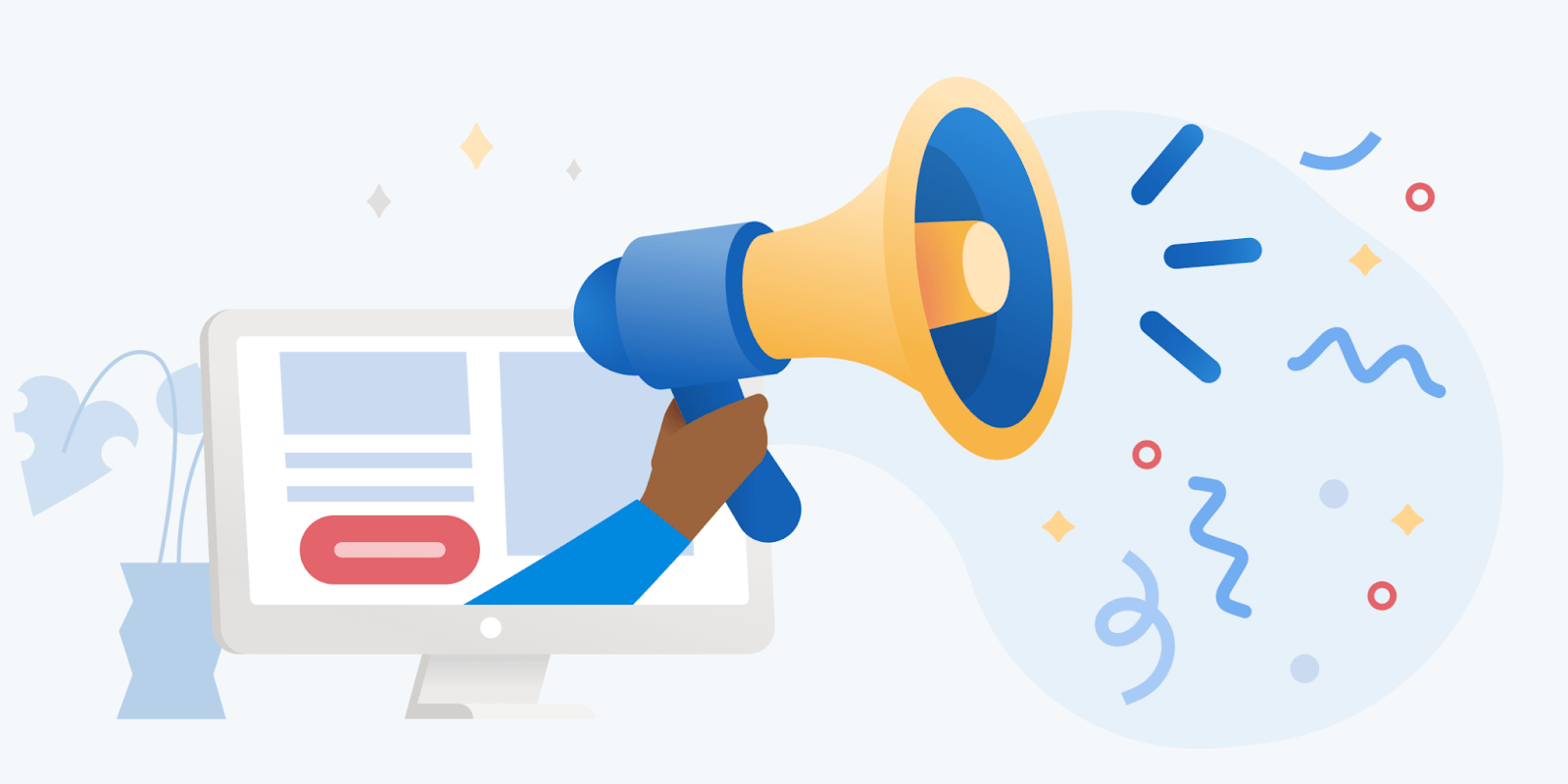 source
Finally, the deciding factor for the success of a sales pitch depends on how well you can transition the previous stages into a compelling call-to-action (CTA) that motivates the prospect to take the following desired action.
Lead them with an engaging, open-ended question that urges them to answer, and finally close the sales pitch with a proper CTA. You can include a meeting request at the end of your cold call or email outreach to interact with prospects further or close a deal.
7 Sales Pitch Examples That Work (With Templates)
Now that you have a clear idea of how to construct your sales pitches and the best practices to remember while writing them, I will list out the seven best sales pitch examples that can help inspire you to create a pitch for every scenario and increase close rates significantly:
Elevator Pitch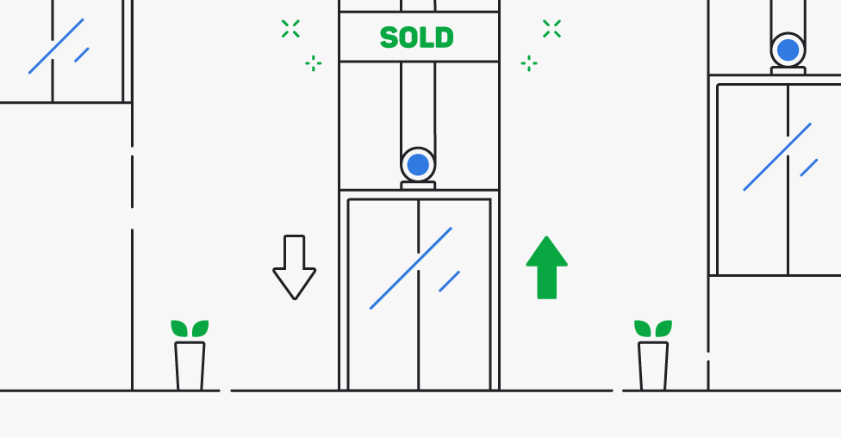 source
The most popular (and oldest) sales pitch example is the elevator pitch. The name of this type of pitch implies that your sales proposition must last the duration of an elevator ride, i.e., within one or two minutes (or even less!).
An elevator pitch is quick and easy to deploy to concisely address a pain point, propose your value proposition, present a unique selling point, and end with a compelling message.
Here's a sample template you can follow for your next industry event, conference, or cold outreach methods:
Hi [prospect name] – thanks for opening this email.
Working with clients in the [prospect's industry niche] has taught me one thing: [industry-specific challenge].
That's where we come in.
At [company name], we enable you to overcome this with [value proposition]. You will find [unique selling point 1] to drive the results you had hoped for since day one.
But we aren't satisfied with stopping there.
With [unique selling point 2], you can [present your brand solution] to make your [industry-specific challenge] a thing of the past.
Let's schedule a ten-minute phone call this week to show what you can achieve with us.
All the best,
[sales rep name]
Phone Sales Pitch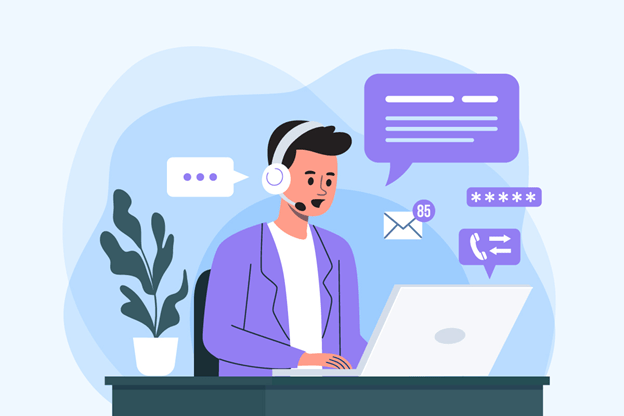 source
Despite its steep learning curve, conducting a sales pitch over the phone is still the most popular and effective way to reach out to your prospects, form an immediate connection, and encourage them to take action.
What makes phone calls one of the best sales pitch examples is that the conversation happens spontaneously. Your sales reps can determine the prospect's level of interest and purchase intent to adjust the pitch accordingly.
Sales reps must address a personalized challenge your prospect is facing to provide a brand solution that addresses it holistically and close with a proposition for further action.
Cold calling requires a proper script your reps must follow to stay on track and ask meaningful questions to move the prospect further down the sales funnel. You can also reach warm leads with a phone call for a follow-up.
Phone sales pitches also help build rapport and customer relationships by making the prospects feel like your brand solutions are catered to them. A conversational tone allows the recipient to feel more comfortable talking to your reps and, thus, builds trust.
Even if your prospect rejects your pitch, you can re-engage them by asking for their email to interact and inform them about your brand solutions further so they have time to reconsider.
While you can follow this script template, remember that your responses must be based on the prospect's answers if you want to sound genuine:
Hi [prospect name], this is [sales rep] from [company name],
How was your weekend?
I have been researching [prospect's company] and noticed you wanted [personalized prospect goal].
I was curious about how you were handling the [industry-specific challenge]. Is that something you'd like to discuss more about?
At [company name], we have dealt with [industry-specific challenge] with [value position] to help clients in the same industry thrive and scale for market expansion.
Sounds like something you would want to learn more about?
Great! [guide prospect into the next step of the sales cycle].
But what if your prospect denies the proposal?
I understand. Can I send you a follow-up email so that you can review what our company can do for you? Thank you so much for your time [prospect name]!
Voicemail Pitch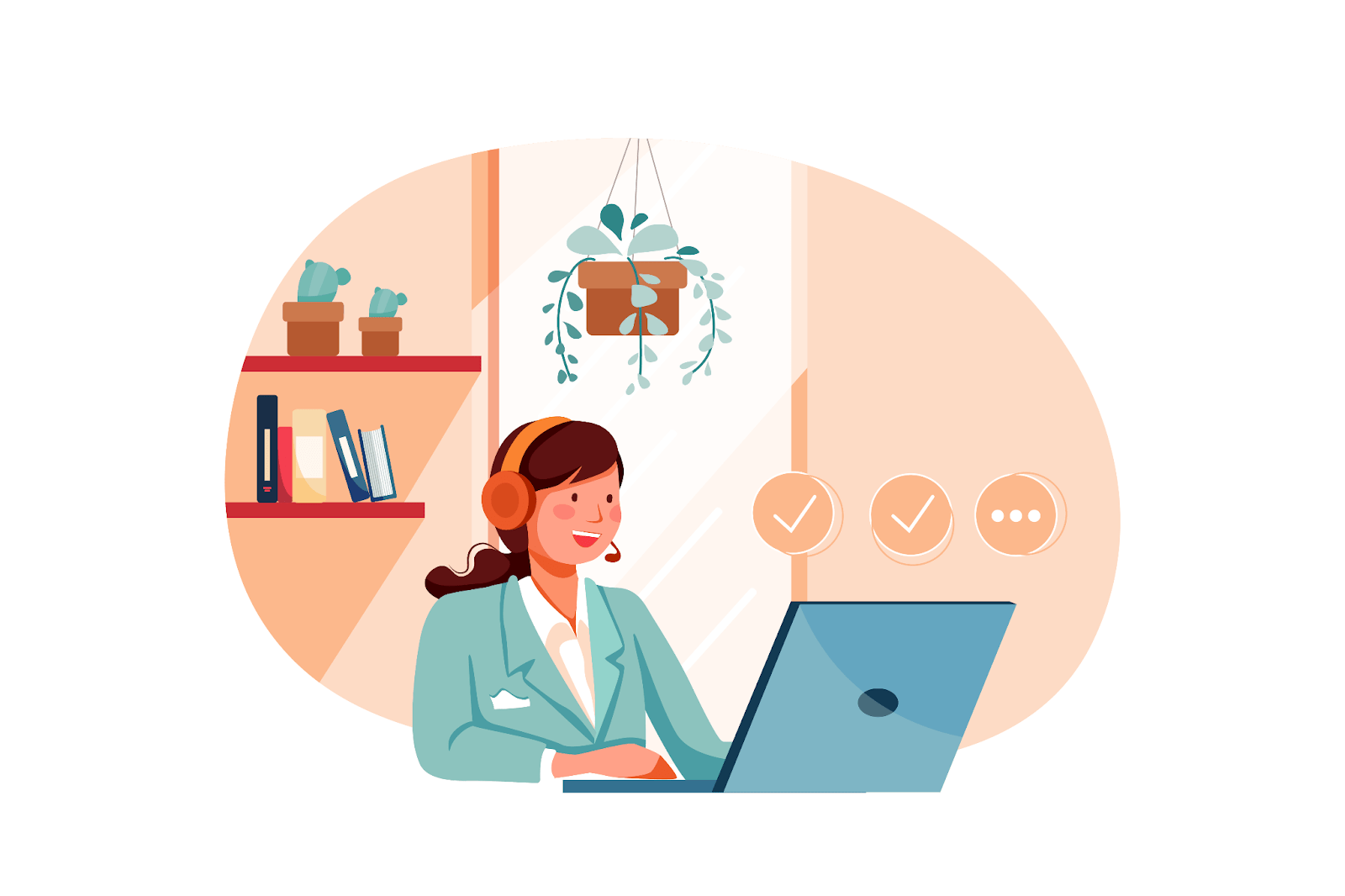 source
Not every phone call you make gets picked up by your prospects. Chances are your cold call outreach goes into their voicemail inboxes.
Sales reps require a plan for a voicemail sales pitch if their recipient does not pick up their call. Since it takes around eight attempts to successfully conduct a cold call, your reps must be prepared to deliver an attention-grabbing voicemail pitch.
Like every sales pitch, your voicemail sales pitch must pique your prospect's curiosity immediately and present your value proposition concisely so they can choose to follow up and interact with you further.
Ensure you drive urgency and incentivize the prospect into calling you back to hear more about your brand offerings.
Phone sales pitches are done carefully, with the proper time for successful calls being considered. But if you're faced with a voicemail sales pitch, here's a template you can follow:
Hi [prospect name].
This is [sales rep name] from [company name]. I was hoping to talk to you about [call reason/prospect pain point]. I have worked with [client name in the same industry] and thought our solutions could benefit your brand.
You can call me at [sales rep phone number] if you want to learn more.
Thank you for your time!
After you send a voicemail, immediately follow it up with an email with relevant resources the prospect would want to know about in their buyer's journey.
Email Sales Pitch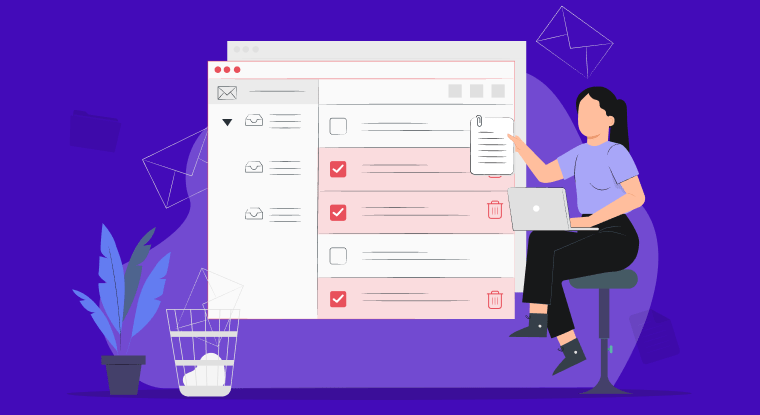 source
Email sales pitches leverage a timeless inbound marketing strategy to catch the attention of prospects and deliver brand value in as few words as possible.
Email sales pitches are better than phone calls since your prospects can view them quickly and go over details for your products or services minutely.
However, remember that the average employee receives around 121 emails daily, which only gets higher for key decision-makers in your target companies.
Your email must engage on the subject line and the email body.
A well-crafted subject line helps you stand out from the rest of the emails in your prospect's inbox. The subject line must drive curiosity and incentivize the recipient to open your email to read your brand offering.
In the email body, you must write an opening line that hooks the reader's attention and urges them to read further till you present your brand solution.
Remember to personalize your email to the prospect's niche and pain points instead of delivering a generic email template. Additionally, avoid using clickbait subject lines that don't deliver on their promise, as it might sour your recipient's opinion about your brand.
Successful email sales pitch examples can look something like this:
Hi [prospect name],
First off, I absolutely loved your talk at the [industry event], and I agree with you on [topic]!
I am [sales rep name] from [company name], and I focus on offering [value proposition]. Based on your talking points, I thought about how I could help you solve [personalized pain point].
At [company name], we have worked with [clients in the same industry] to achieve [prospect's goal], and I think we could do the same for you.
To summarize, we provide [brand solution] that will help you achieve [prospect goal] sooner than expected.
If you're interested, I would gladly share more information in a 10-minute meeting this week.
Let me know what you think!
All the best,
[sales rep name].
Sales Deck Pitch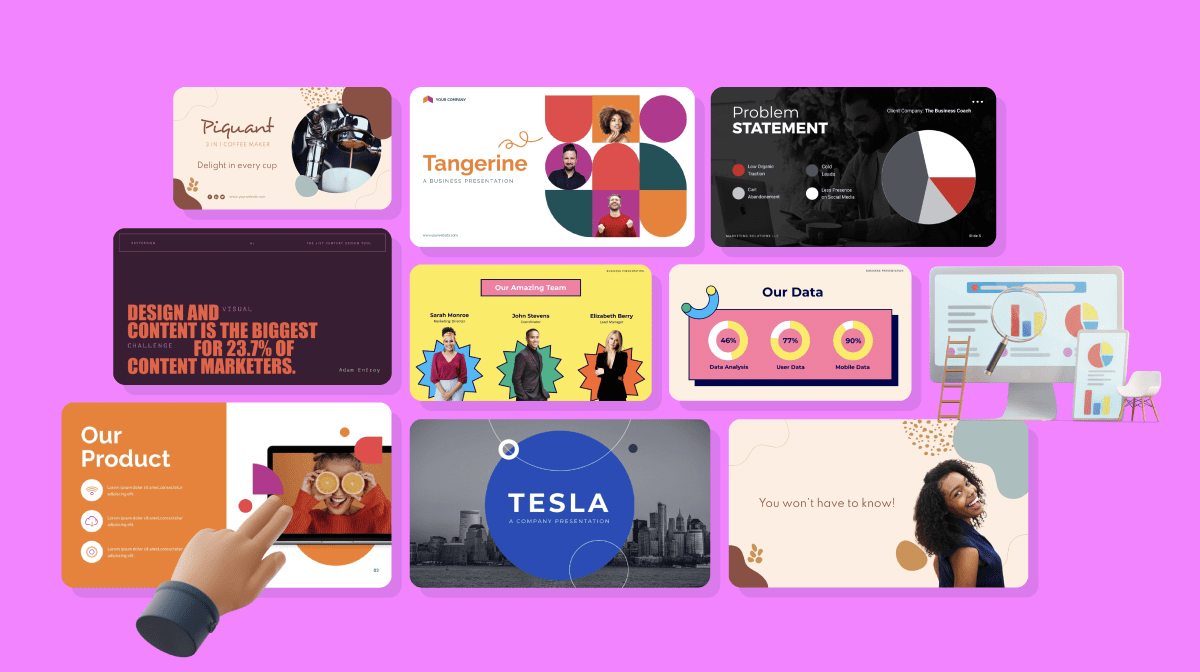 source
An in-person sales pitch already gives you the advantage of having a foot in the door in front of an attentive audience ready to hear about your brand's proposal.
You can now host a presentation that involves a sales deck pitch. Sales decks are presentations created using PowerPoint, Google Slides, and other tools to supplement and enhance your pitch.
A sales deck pitch allows your sales reps to reinforce their talking points with visualizations and infographics to keep your brand propositions and solutions memorable for longer with the help of media.
Sales reps can go one step further and distribute these sales presentations in a PDF format to attach them to follow-up emails that can engage the prospect further with interactive content.
Take a look at Zuora's sales deck, for example, to inspire you to create your own: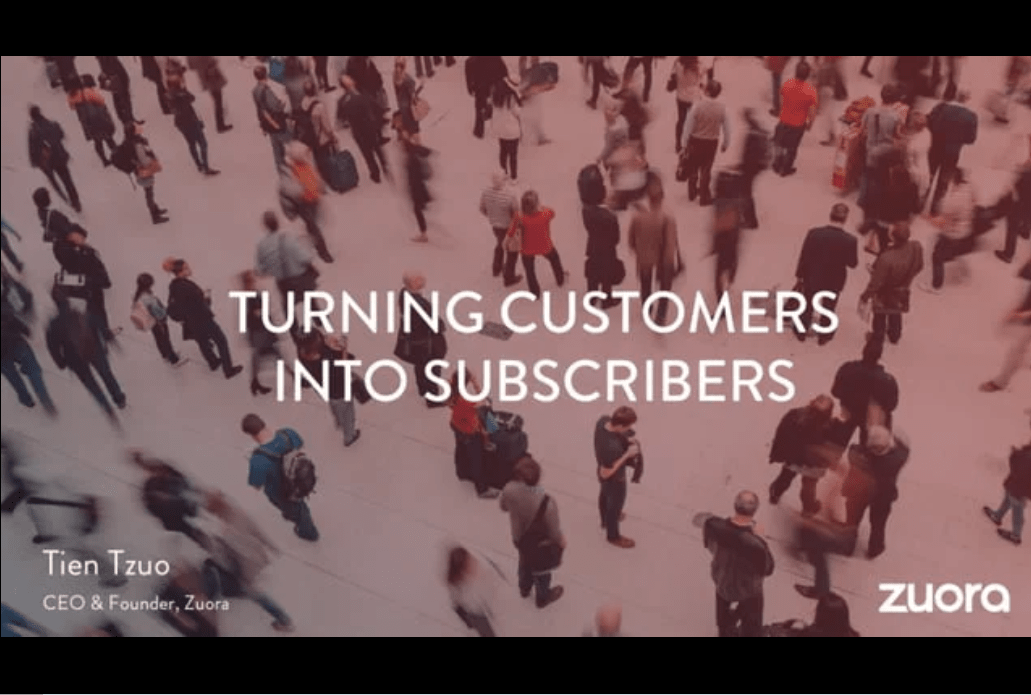 source
Video Sales Pitch
A video sales pitch takes the ideas and elements of a standard sales pitch and presents them in an engaging video format.
Sales reps use a video sales pitch to immediately catch your prospects' attention with narration, audio, and striking visuals. Your video pitch can leverage storytelling to evoke an emotional response within the prospect and leave a positive impact.
Good storytelling that understands the pain points of your viewers keeps your brand offering memorable by showing them what your prospects can achieve when they trust your products or services.
Here is an example of a video sales pitch from Zendesk for their product, Zendesk Sunshine: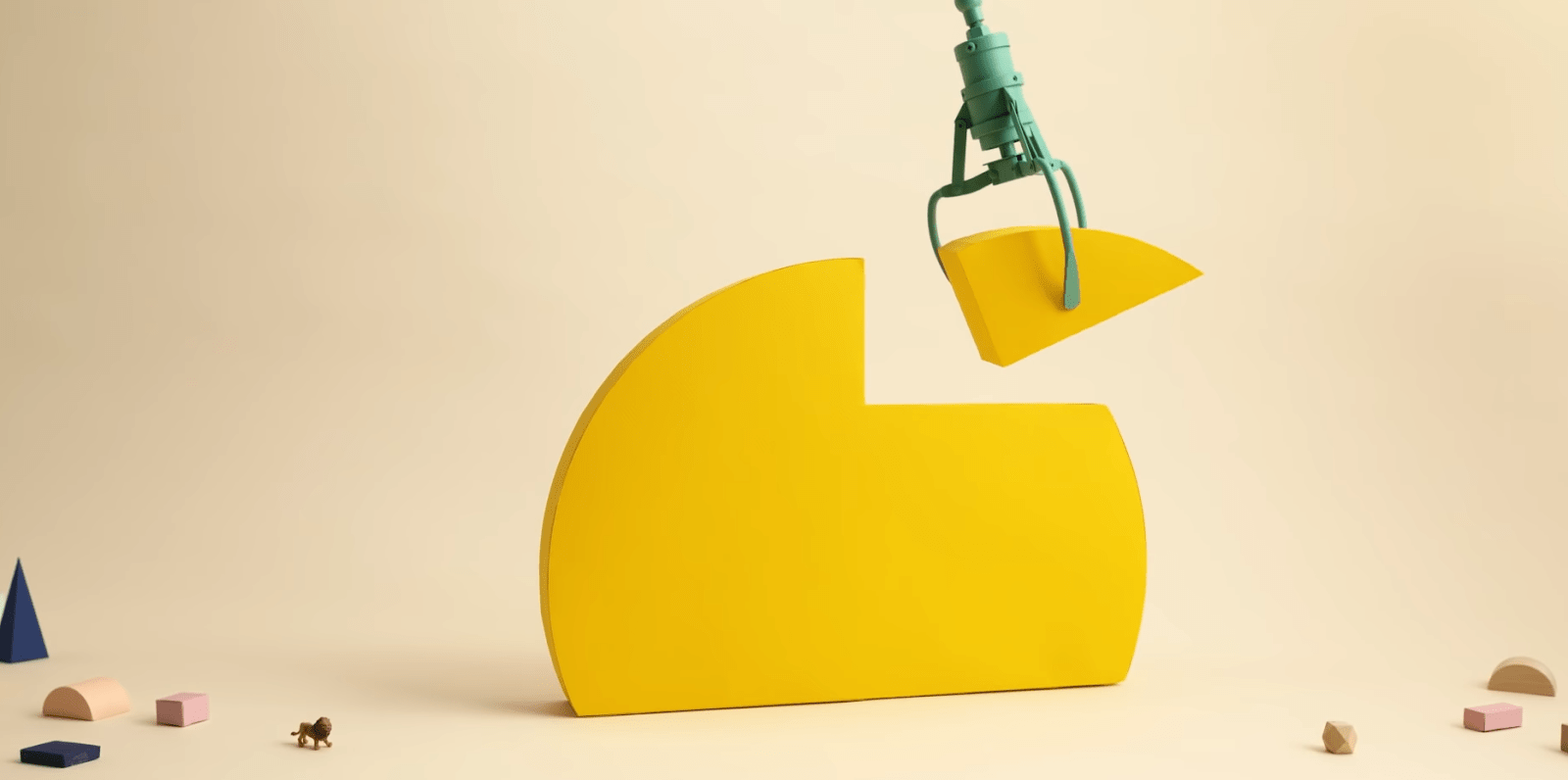 source
Follow-up Pitch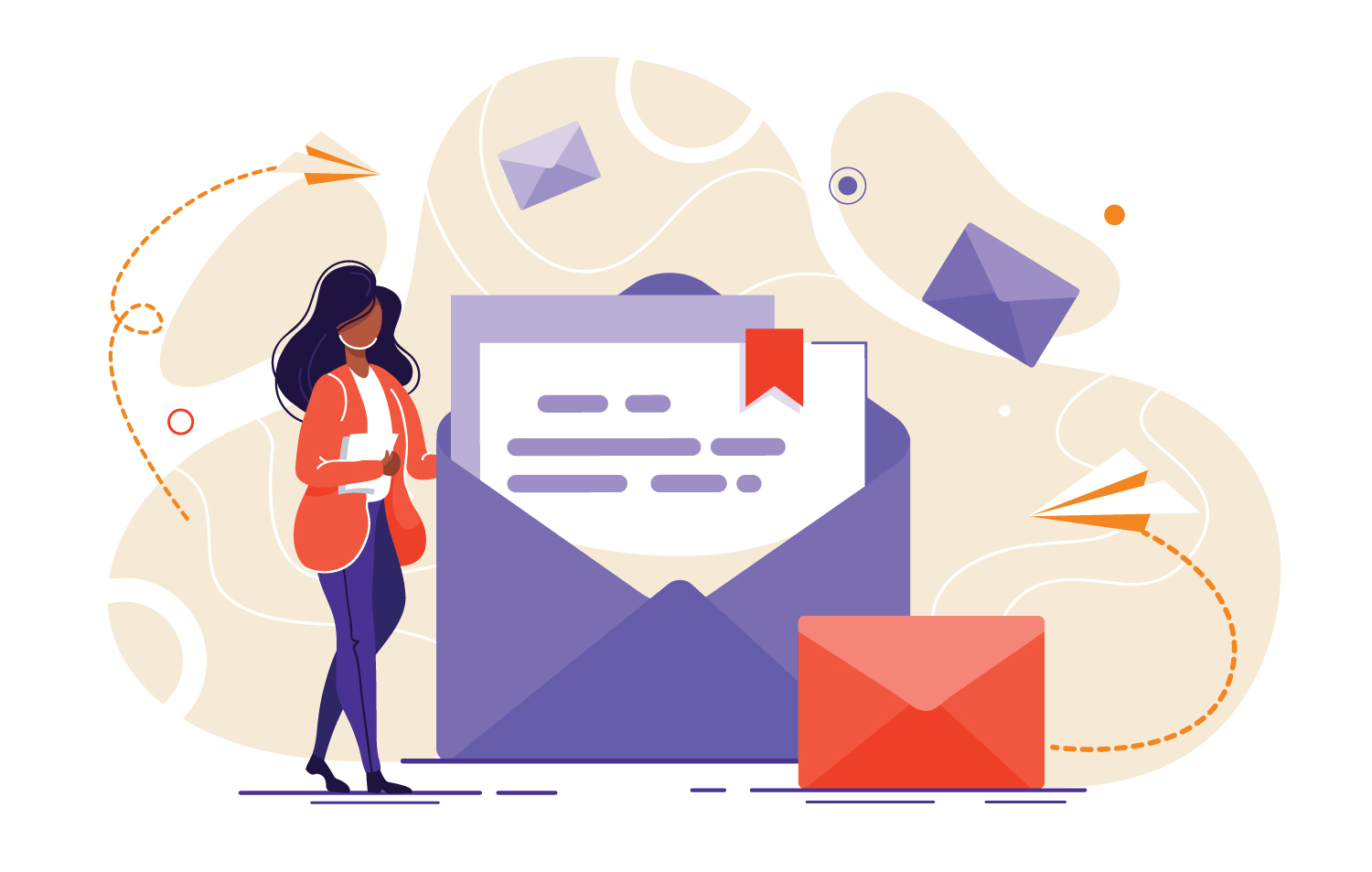 source
Regarding follow-ups, you must also prepare a follow-up sales pitch to target prospects who have not responded to your initial sales pitch.
Regardless of talking to potential customers at industry events, over a call, or simply sending them an email, a follow-up sales pitch can help re-engage high-value prospects into interacting with your brand further and state your value proposition.
Aside from using a proper structure, your follow-up pitch must be timed correctly and be relevant to the recipient:
Hi [prospect name],
It's [sales rep name] from [company name]. I spoke with you over a call last time and have given more thought to tackling [personalized pain point].
I think you would particularly appreciate our [value proposition].
Is now not a good time to communicate? No worries.
I would love to stay in touch. Please submit this form to learn about our brand and product updates before anyone else.
I'll be looking out for your submission.
Thank you for your time!
All the best,
[sales rep name].
With the seven best sales pitch examples laid out, you can confidently move on to creating your own sales pitch to present your brand propositions using any one of these templates as an inspiration.
However, the success of your sales pitch relies heavily on your ability to reach target prospects through the proper channels. Without accurate contact information, you could jeopardize the success rates of your phone, voicemail, and email sales pitches.
Swordfish AI helps your organization waste less time hunting for and working with outdated contact data by letting you access information like phone numbers, email addresses, social media profiles, etc., for billions of profiles to convey your sales pitch to the right prospects.
Swordfish AI: Reach the Right Prospects at the Right Time
Swordfish AI is a powerful prospect finder tool that automates your search for accurate contact information essential to present your brand's unique value proposition to key decision-makers by leveraging a vast database.
Swordfish AI works with 200+ data partners to maintain a database of over 3.5 billion verified profiles worldwide. We also let you conduct bulk searches or find contact data for prospects on online platforms like LinkedIn.
Features
B2B business users can upload files in Excel and .CSV formats to bridge gaps in your databases in bulk.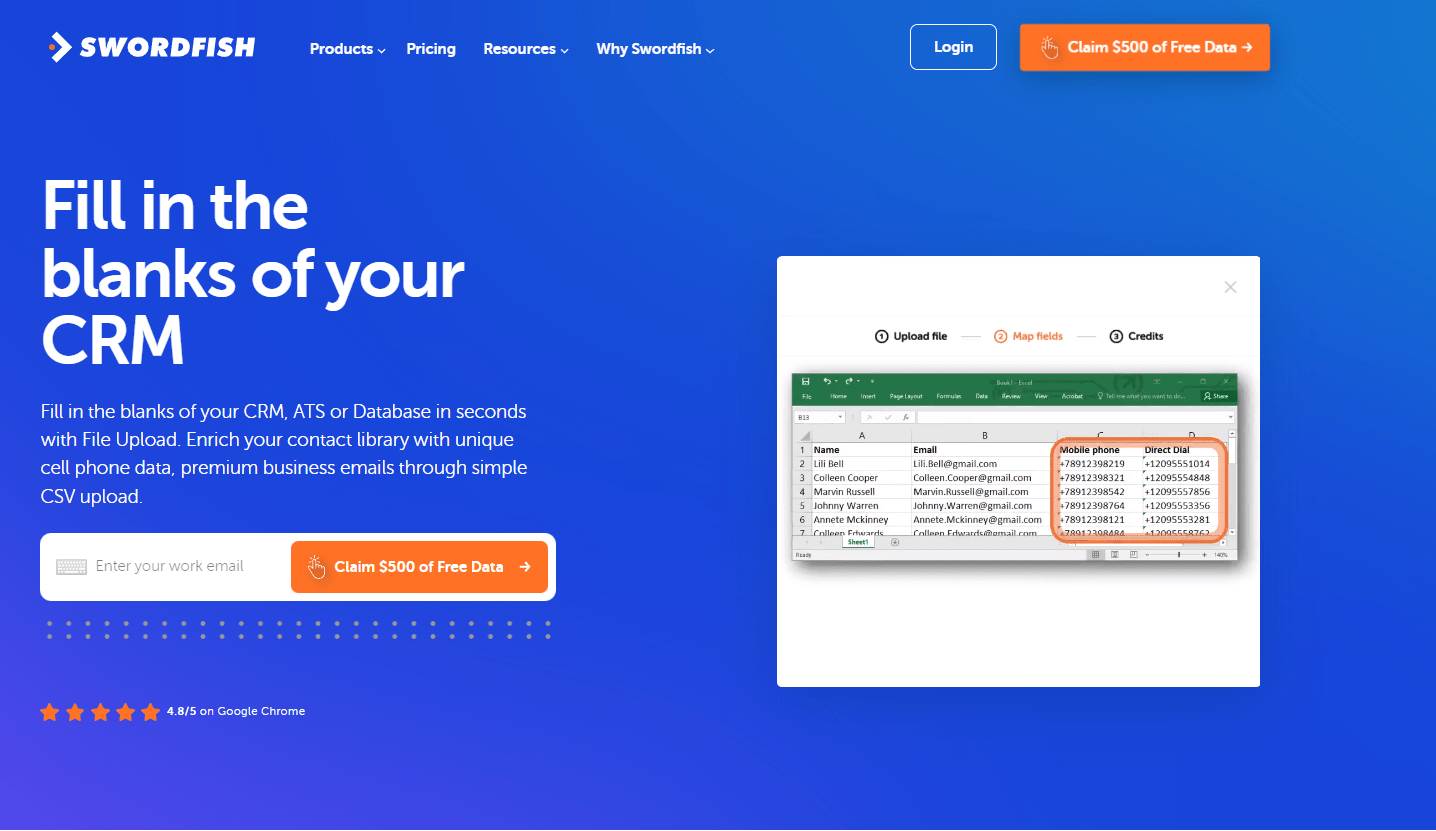 You can prioritize the data your organization requires, like email addresses and phone numbers, by marking them as "must-have" data. Swordfish AI charges you based on whether we can provide the "must-have" data. We don't charge you for the search if we cannot find it.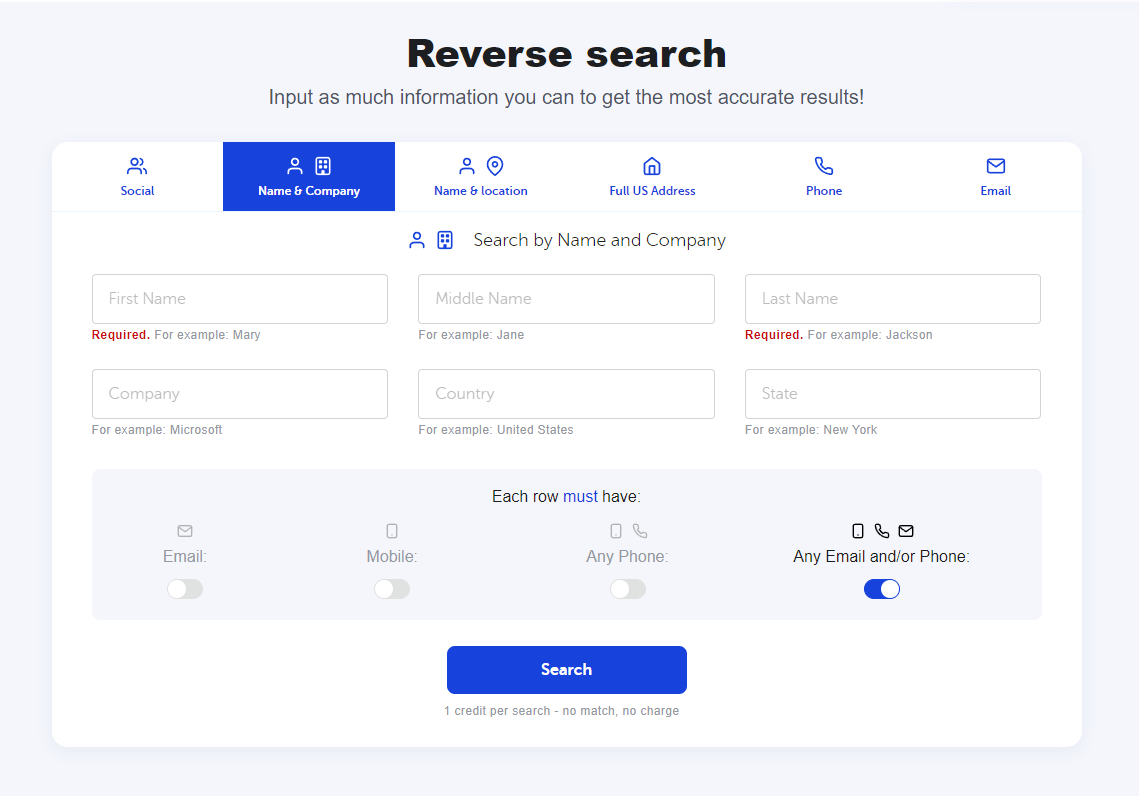 You must input the organization's LinkedIn URL to ensure your sales pitches reach the correct prospects.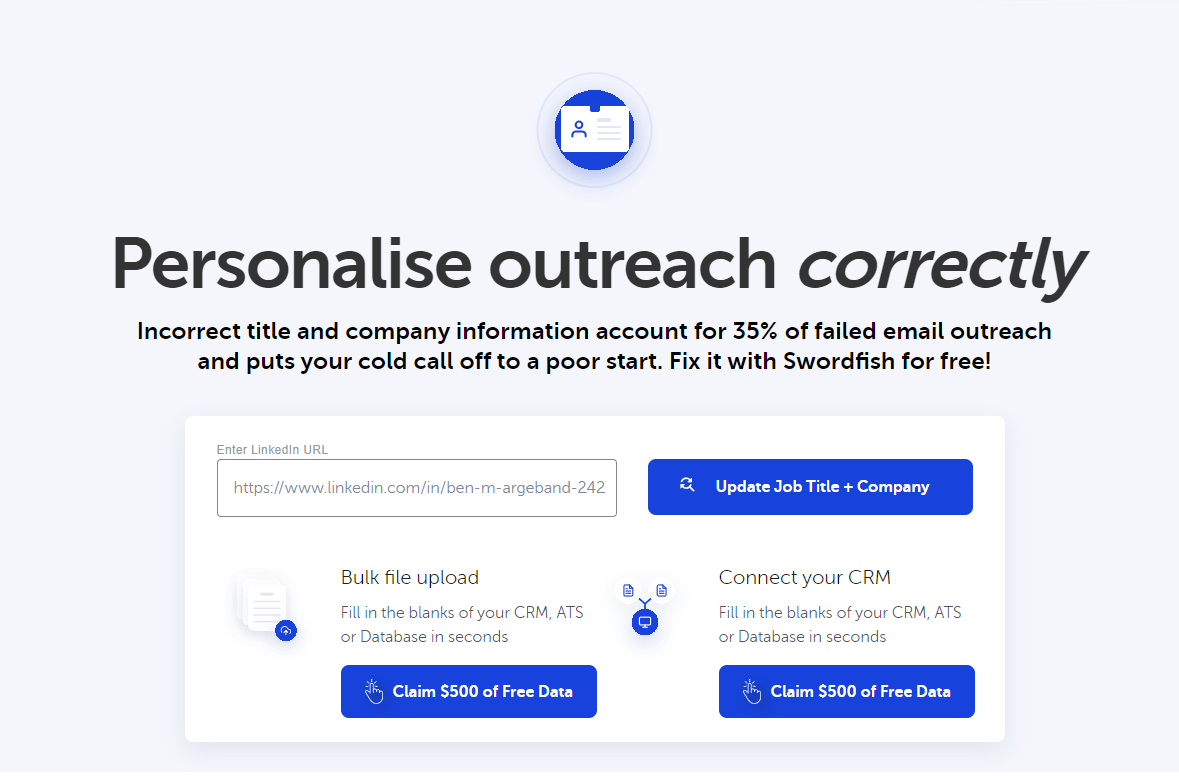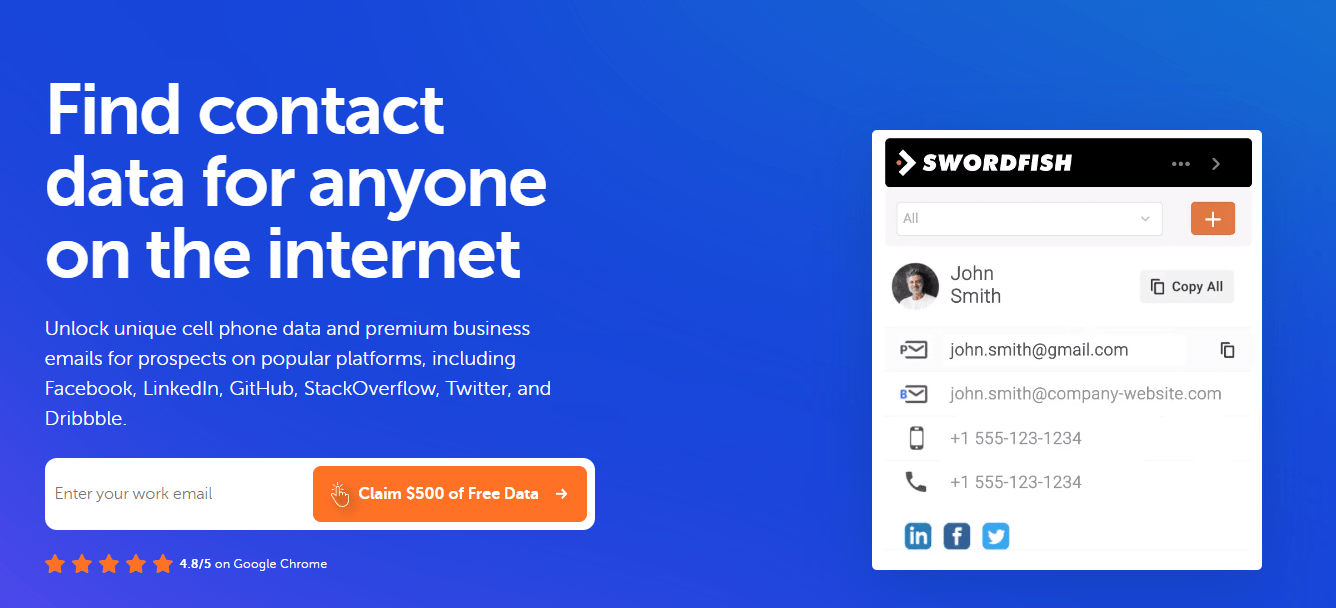 Swordfish AI also provides buyer intent data with our Bombora integration. We have a flexible pricing plan tailored to meet the requirements of every team in your organization to help them close deals faster.
Contact us to discuss your personalized contact data requirements, or try our features with a free trial.
Conclusion
Sales pitches are crucial in deciding if a potential customer or investor will convert and turn into a long-term customer for your brand or decline your offer and refuse to make a purchase.
The first impression of your understanding of the prospect's pain points, your targeted solutions, and your unique brand value proposition relies on successfully communicating these ideas in a successful sales pitch.
While it might seem daunting, you can follow the seven best sales pitch examples with sample templates to understand how to position yourself as the perfect solution for your prospect's challenges and drive conversions.
To avoid wasting time trying to reach out to outdated or inaccurate contacts, you can trust Swordfish AI to help you connect with high-value prospects through the correct channels.
Our over 3.5 billion profiles database helps you acquire verified contact data like email addresses and phone numbers to reinforce your sales pitches. The File Upload and Reverse Search features ensure you always work with accurate data through data enrichment.
You can try our features risk-free with a free trial or talk to us about your company's data requirements. We will tailor a pricing plan specifically to enable your team to smash goals and generate revenue that helps your brand expand in the market.
Reach the right prospects through the right channels with Swordfish AI today!