Data Builder Tools have become increasingly popular among business owners and data scientists, providing a fast, efficient way to create, analyze, and share data. People Data Labs is one of the leading providers in this area, offering tools that promise to make data collection and analysis easier. But, is People Data Labs Pricing worth it?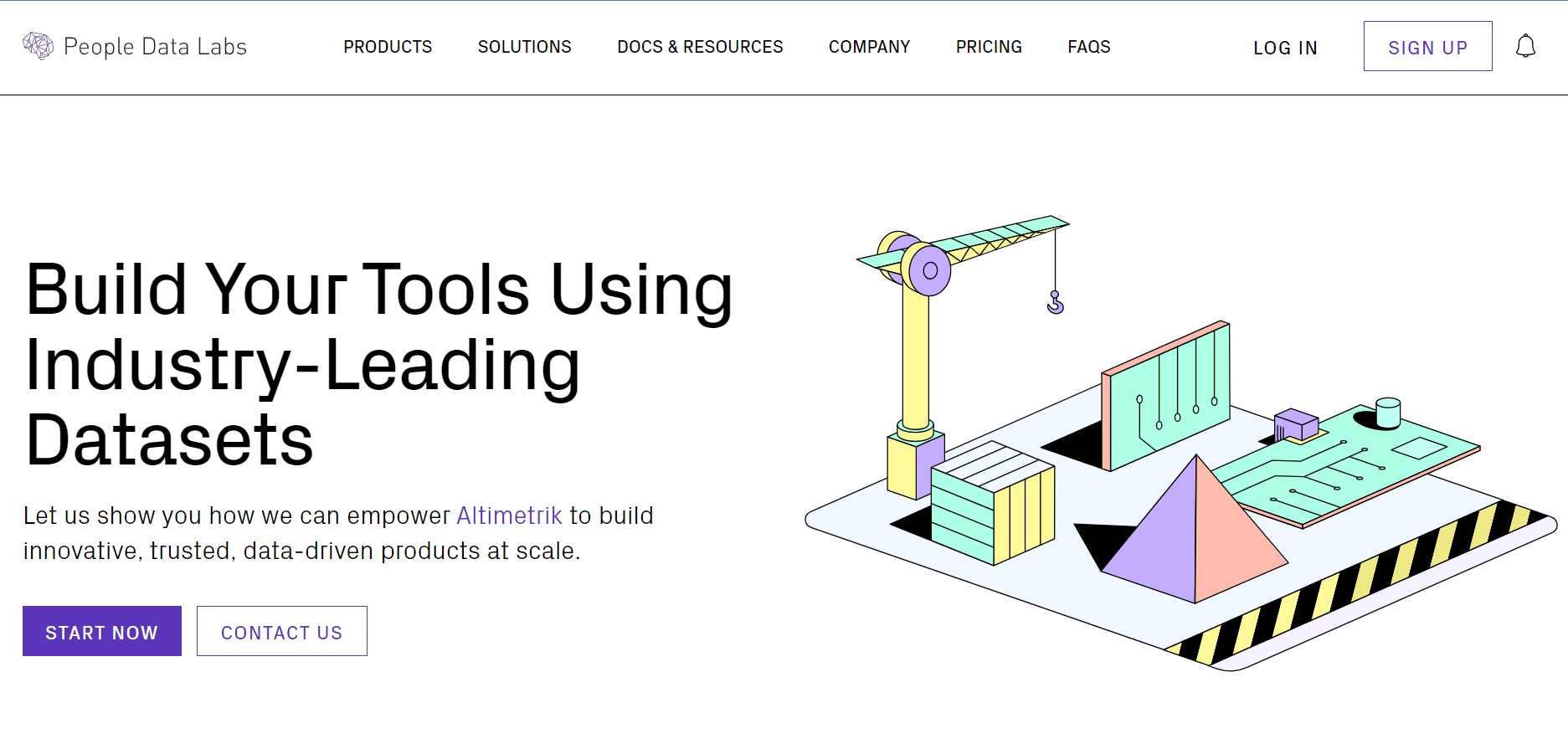 This article will look at People Data Labs pricing structure and whether their data builder tool is worth the investment. We'll also explore some of the features that make it stand out from other similar offerings on the market.
An Overview of People Data Labs Software
People Data Labs is a software solution that provides businesses with powerful product, data, and engineering capabilities.
It offers an extensive dataset of resumes, contacts, social media profiles, and demographic information for more than 1.5 billion unique individuals. All the data is provided in various ways to meet different needs.
Companies can easily access the data they need quickly and efficiently. Furthermore, People Data Labs also offers advanced analytics tools which allow businesses to gain valuable insights into customer behavior and preferences.
Ultimately, this allows companies to make better decisions regarding product development and marketing strategies.
 Features
A range of features come with People Data Labs software, designed to protect your data and keep it secure. Mentioned below are the key features of People Data Labs Software: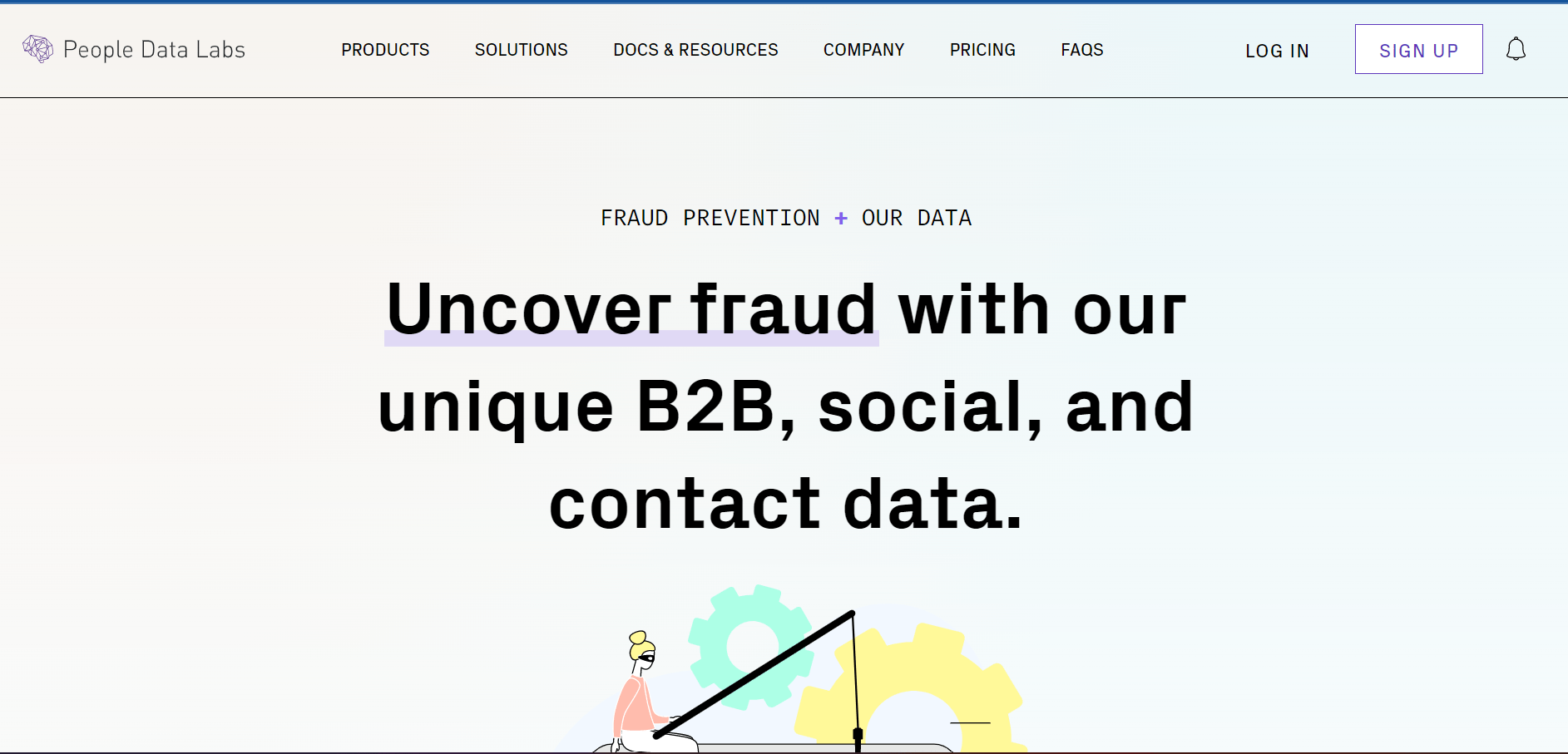 The software provides a comprehensive threat protection system to detect and prevent data breaches. It also offers real-time security updates, which are constantly monitored for changes in the risk landscape.
Additionally, it features advanced encryption protocols to protect user privacy and data integrity. It can detect unauthorized access attempts and block them, ensuring that your data remains safe.
People Data Labs software features provide a robust Access Control system. This system allows users to set up and manage access rights for their records, ensuring that only authorized individuals can view or modify data.
Different user roles can be assigned, allowing the administrators to control which areas of the software are available to different users.
The permissions granted by these roles are customizable and can be configured according to individual needs.
Additionally, the Access Control system provides enhanced security measures such as encryption and authentication protocols for protecting personal information from unauthorized access.
This ensures that any data entered into People Data Labs remains safe, secure, and compliant with regulatory standards. Ultimately, this feature gives organizations more peace of mind when managing their sensitive customer data.
People Data Labs Software offers a wide range of features to help businesses manage their APIs effectively. Users can create and deploy multiple APIs and monitor usage in real-time.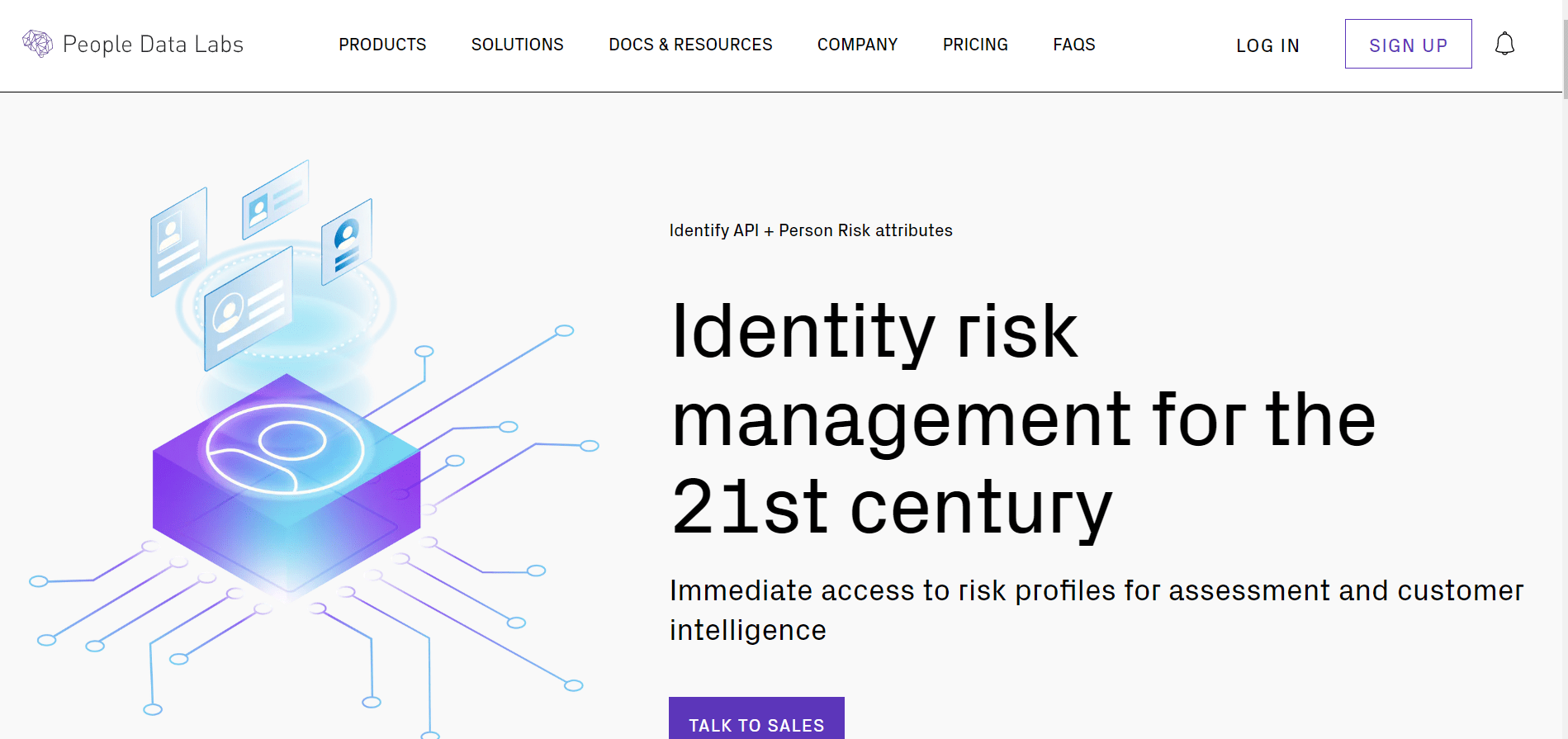 The software also allows for secure authentication and authorization, meaning users can securely access and control data according to their permissions.
It also provides analytics insights into API performance so businesses can optimize their services accordingly. People Data Labs Software also makes it easy to integrate with external systems using a simple visual interface.
This lets users quickly bring new features and capabilities into the system without complex coding or programming knowledge. Companies can rapidly develop and test new applications with this powerful tool while ensuring security.
People Data Labs Software is an enterprise-grade software solution designed to provide businesses with access to comprehensive, accurate, and up-to-date people data.
It enables users to search for leads in a matter of seconds by leveraging its large contacts database across multiple countries. This powerful tool also allows users to segment their target audiences based on location, demographics, interests, and more.
Additionally, People Data Labs Software can provide detailed analytics reports that help businesses better understand their customer base and tailor the right marketing strategies accordingly.
With the ability to easily connect with customers through social media networks like Twitter and LinkedIn, this software makes it easy for businesses to build lasting relationships with potential clients.
What Solutions does People Data Labs Software offer?
People Data Labs software provides companies with powerful audience generation capabilities. The platform allows users to create highly targeted audiences based on relevant data points.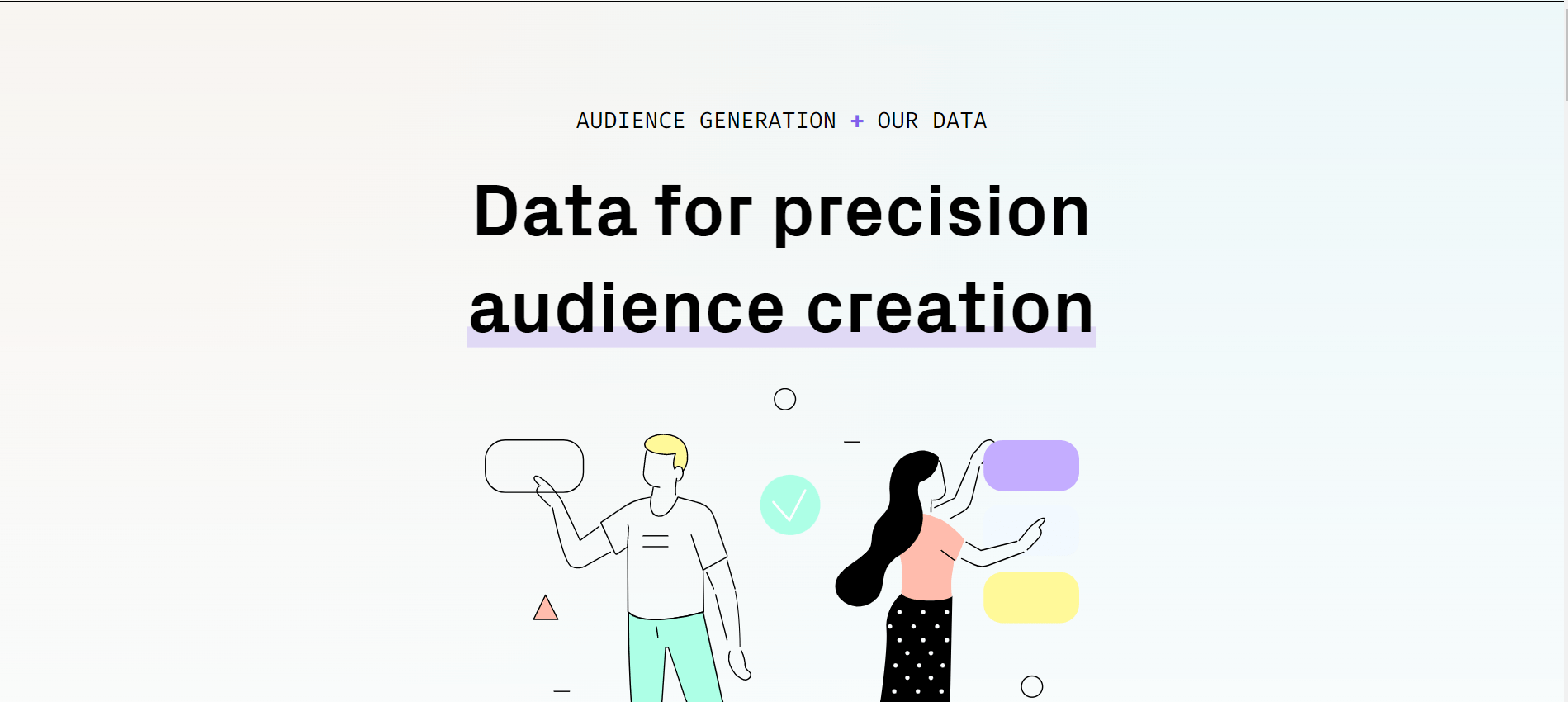 This includes demographic information, interests, behaviors, and locations. The software also provides real-time insights into the success of campaigns, enabling marketers to make informed decisions about their strategies.
With People Data Labs software, companies can quickly build custom audience segments and launch more effective marketing campaigns that reach the right people at the right time.
People Data Labs software provides a sophisticated solution to accurately identify and match identities on various platforms.
Identity resolution helps organizations match customer records by connecting data from different sources such as email addresses, phone numbers, social media profiles, and more.
The technology allows businesses to easily track customers across multiple platforms in order to gain valuable insights about their audience.
This can be used to create targeted marketing campaigns that are tailored to the specific needs of each person.
Additionally, identity resolution helps protect consumer privacy by ensuring that customer data is not shared without permission.
By leveraging the power of People Data Labs software, companies can confidently build relationships with customers and create personalized experiences for them.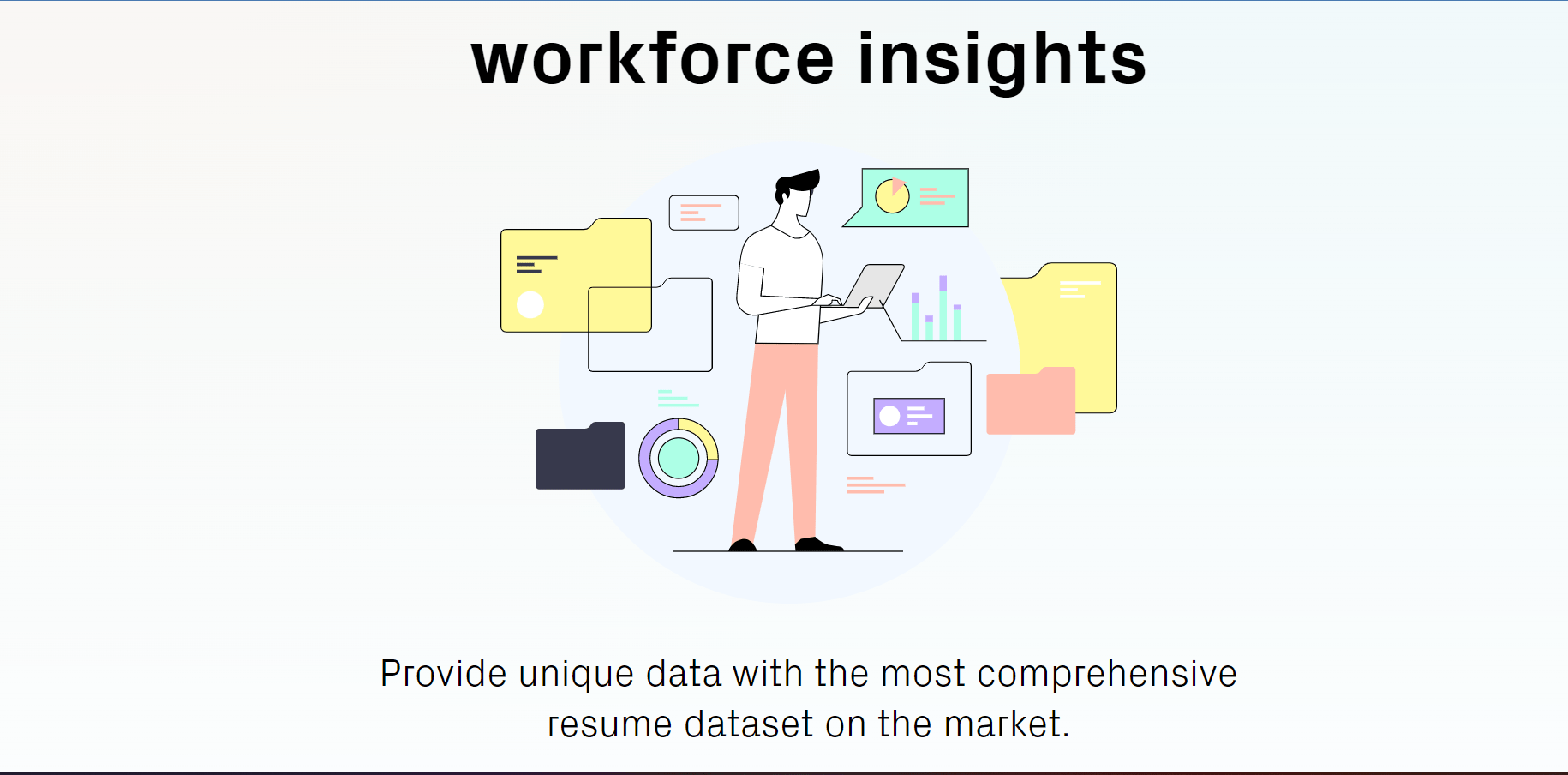 People Data Labs software provides comprehensive market research solutions that help businesses and marketers understand their target audience.
With an extensive database of information and analytics, users have access to insights about user behavior, preferences and interests.
This data can be used to build customer profiles, identify trends, optimize campaigns and create segmentation models for more effective targeting.
Moreover, People Data Lab's market research capabilities provide users with actionable intelligence that they can use to improve marketing performance and maximize ROI.
With a powerful suite of tools at their disposal, businesses are better positioned to make informed decisions and stay ahead of the competition.
People Data Labs software provides direct outreach solutions to help organizations reach out to their target audience.
This includes providing precise contact data and insights on individuals that can be used for marketing campaigns, customer relationship management (CRM), and sales operations.
The platform also offers comprehensive email address validation, lead generation, and list hygiene services that ensure your communication efforts stay compliant with GDPR regulations and other industry standards.
Organizations can maximize efficiency while streamlining their communications efforts with direct outreach solutions from People Data Labs.
Additionally, they can acquire the most up-to-date information on potential prospects to provide them with a more personalized experience.
People Data Labs software allows businesses to enrich their leads with accurate, reliable B2B data.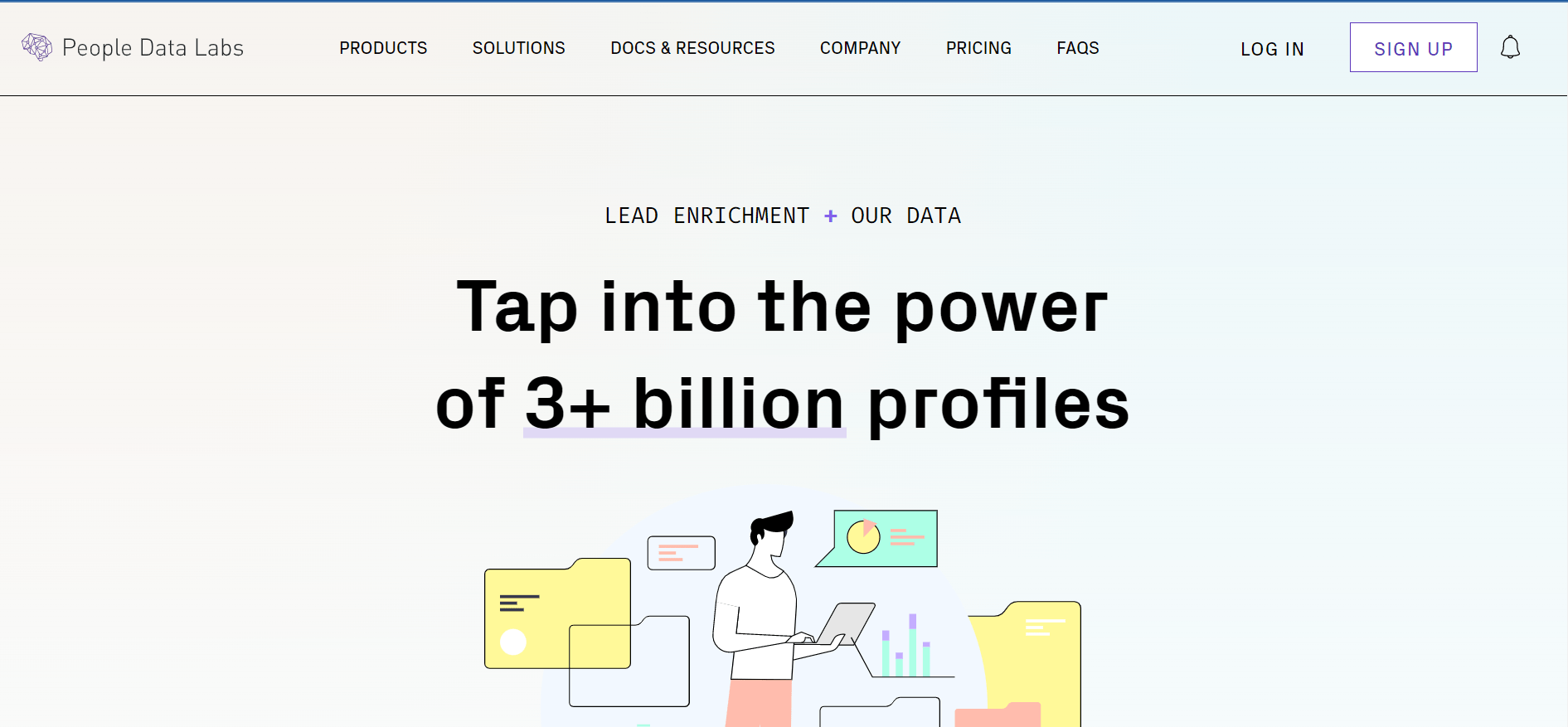 This data can be used to create a more comprehensive understanding of the customer journey, enabling businesses to make informed decisions and optimize their lead generation process.
With People Data Labs' Lead Enrichment solution, businesses can segment leads into target audiences for better targeting and personalization.
It also enables them to track and analyze performance metrics to see what strategies are working and which aren't.
Finally, it offers real-time insights into lead behavior so that marketers can quickly identify opportunities for growth and improvement.
People Data Labs helps you find and acquire the right talent with our data-driven solutions.
Designed to make the recruitment process more efficient, the platform provides access to comprehensive data and analytics that you can use to identify and recruit top talent.
With its advanced search capabilities and intuitive UI, you can quickly and easily find the perfect candidate for your organization.
Plus, you can use its data-driven insights to track the progress of your recruitment campaigns and make informed decisions in real time.
With People Data Labs, you'll have a powerful tool to help you build a strong, talented workforce.
People Data Labs Pricing Model
People Data Labs offers three different pricing models, each designed to fit customers' needs at all stages of their growth.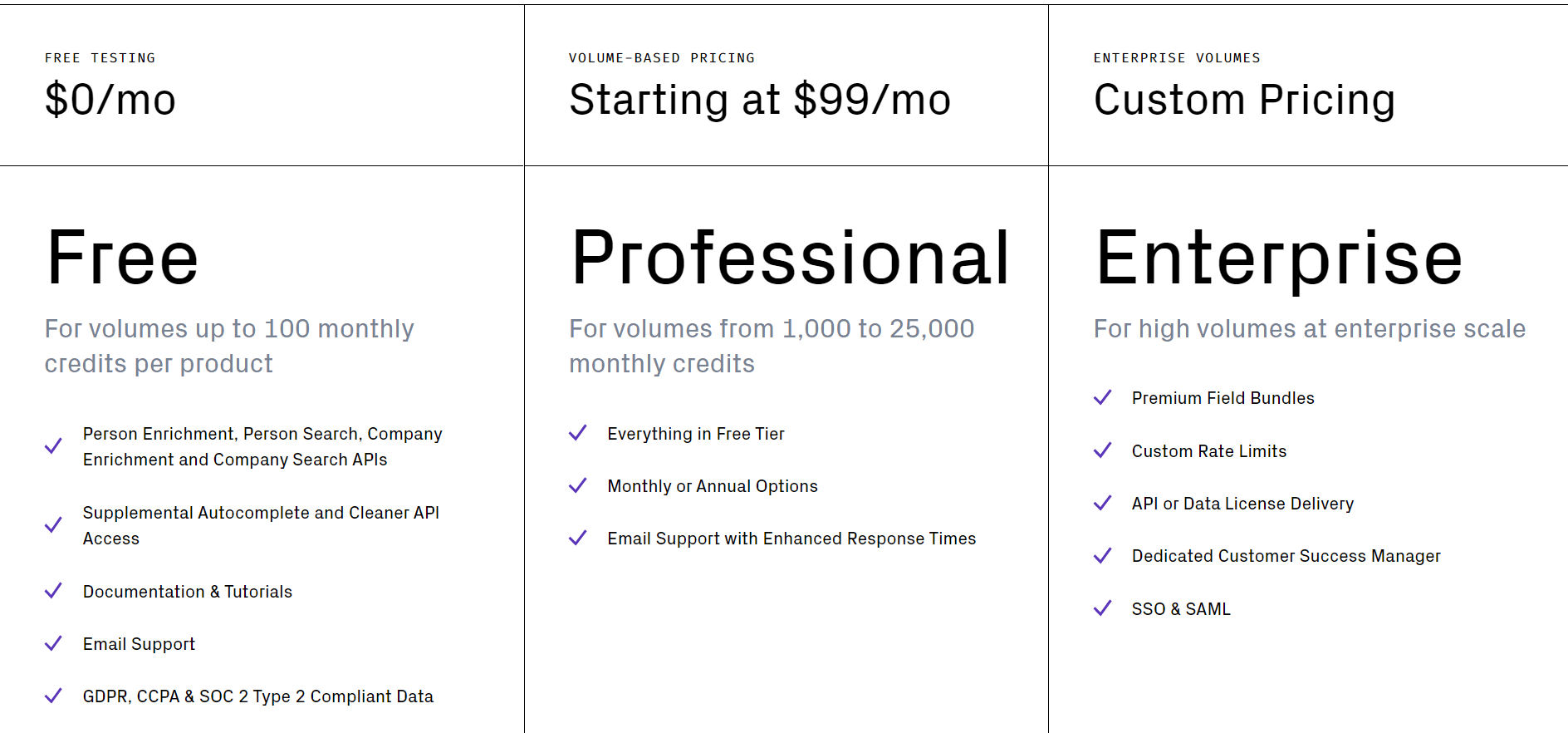 Free Testing
This plan is perfect for those who are just getting started. It includes 100 credits per product monthly and access to all the basic features, such as Person Enrichment, Company Enrichment, Person Search and Company Search APIs.
Additionally, it provides supplemental Autocomplete and Cleaner API Access, documentation & tutorials, and email support. All data collected is GDPR, CCPA & SOC 2 Type 2 compliant.
With this free testing plan, customers can take their first steps into the world of people data without making any monetary commitment. Starting out with People Data Labs has never been easier!
Volume Based
The volume-based plan begins at just $99 per month. This plan accommodates professional data needs, ranging from 1,000 to 25,000 credits each month.
All of the features available in the free tier are included, and customers can purchase either a monthly or annual subscription. Additionally, this plan includes email support with enhanced response times for prompt assistance when needed.
Enterprise Volume
If you need high volumes of data at an enterprise scale, then People Data Labs' Enterprise plan is the best option. It offers premium field bundles to get you the most accurate information available on any individual.
You can customize rate limits to suit your specific needs and have your data delivered via an API or a data license.
Plus, this plan includes a dedicated customer success manager who will be available to guide you through the process and ensure that everything runs smoothly.
Finally, this plan includes Single Sign-On (SSO) and Security Assertion Markup Language (SAML) support for added security and convenience.
Is People Data Labs pricing worth it?
The answer depends on your specific needs. For some businesses or organizations who need access to large amounts of data quickly and easily, the cost can be well worth it.
People Data Labs provides extensive coverage across multiple sources with up-to-date information that can save time collecting and organizing.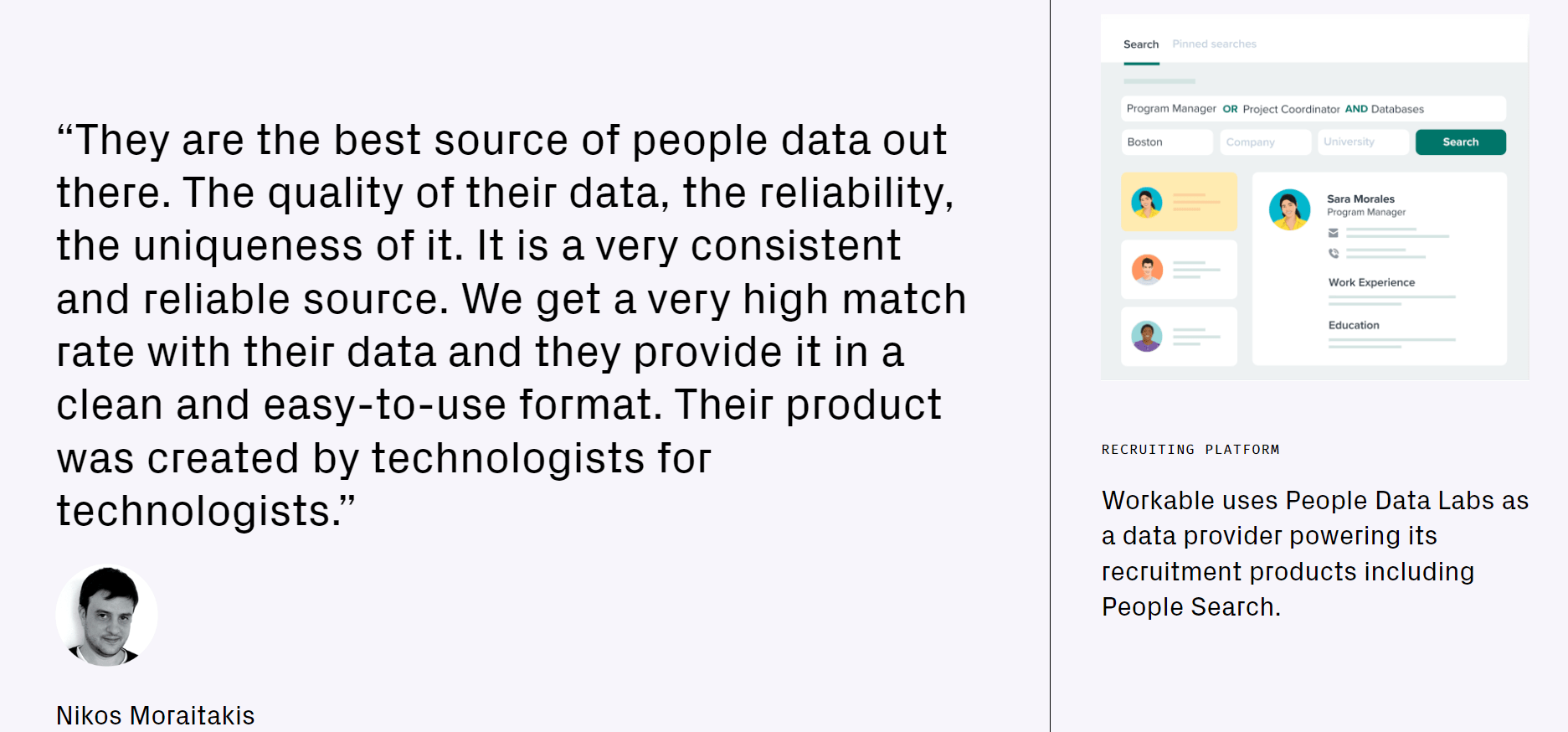 However, it is crucial to consider the cost and determine if the features provide enough value for your business.
People Data Labs' comprehensive coverage could be invaluable for businesses that need access to a wide range of data quickly. It enables users to collect and organize data from multiple sources in an efficient manner.
Best Alternative to People Data Labs: Swordfish.Ai
Swordfish.Ai is the ideal tool for enterprise recruitment and sales teams looking for a reliable source of cell phone numbers.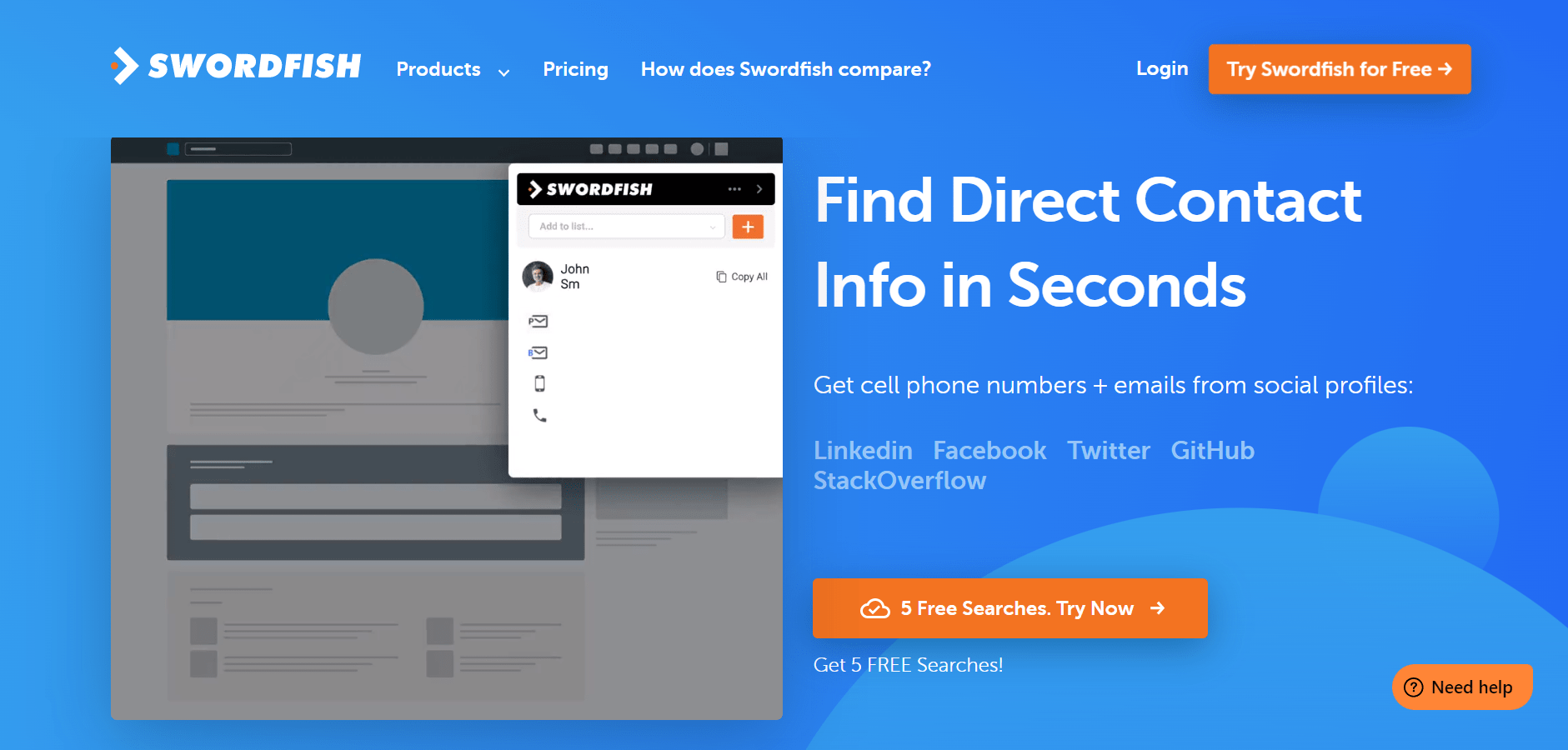 Its advanced technology lets users quickly search through millions of contacts, pinpointing the best results in seconds.
Additionally, Swordfish enhances its accuracy rate with regularly updated data, leaving no stone unturned when finding valid contact details.
This powerful solution not only helps recruiters save time but also provides accurate prospect information for way less than People Data Labs Pricing plans.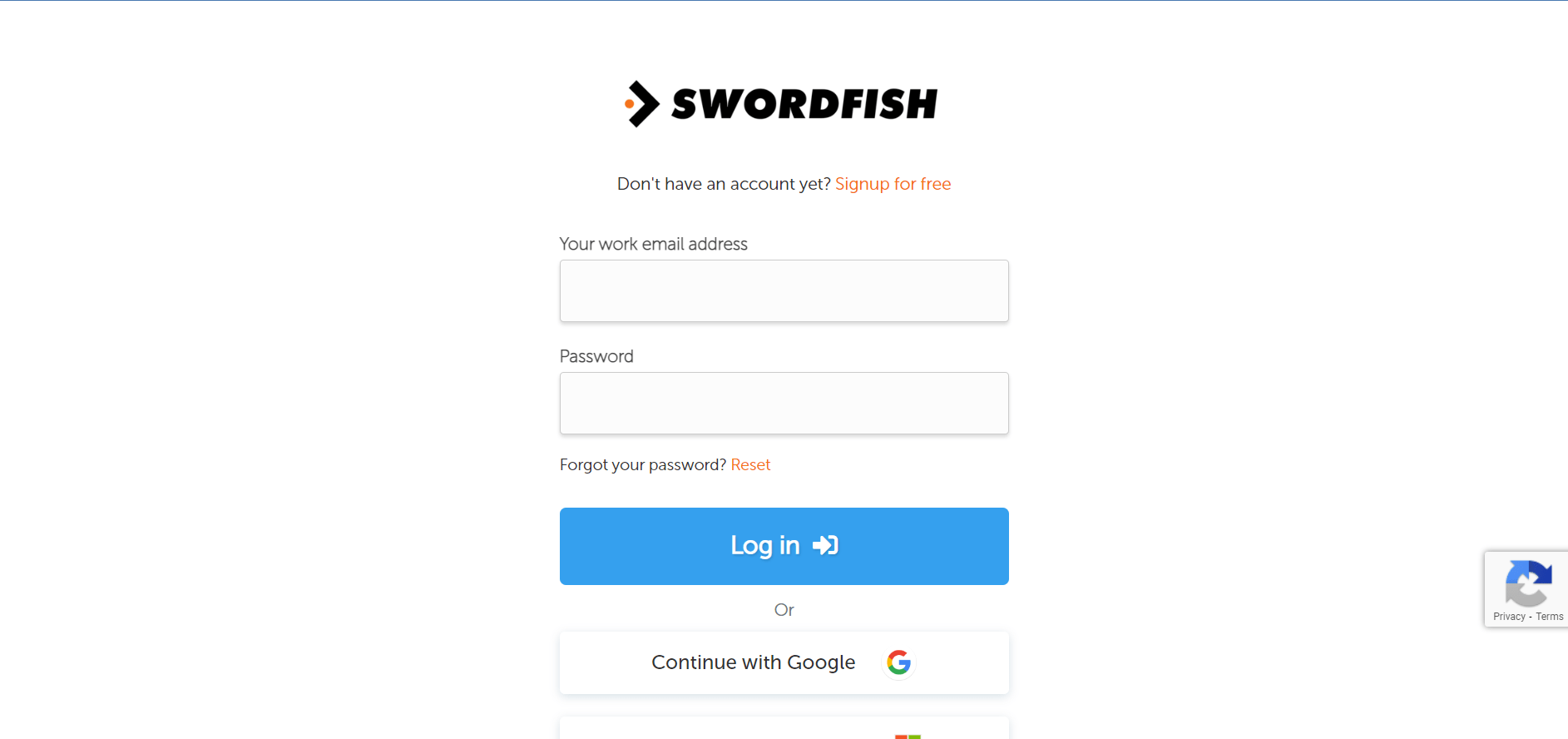 Swordfish is a superb substitute for People Data Labs thanks to its user-friendly interface and intuitive design. It is a great option for businesses looking for verified contacts at a price lower than People Data Labs Pricing.
Try Swordfish.Ai today, and experience its unbeatable accuracy and speed!