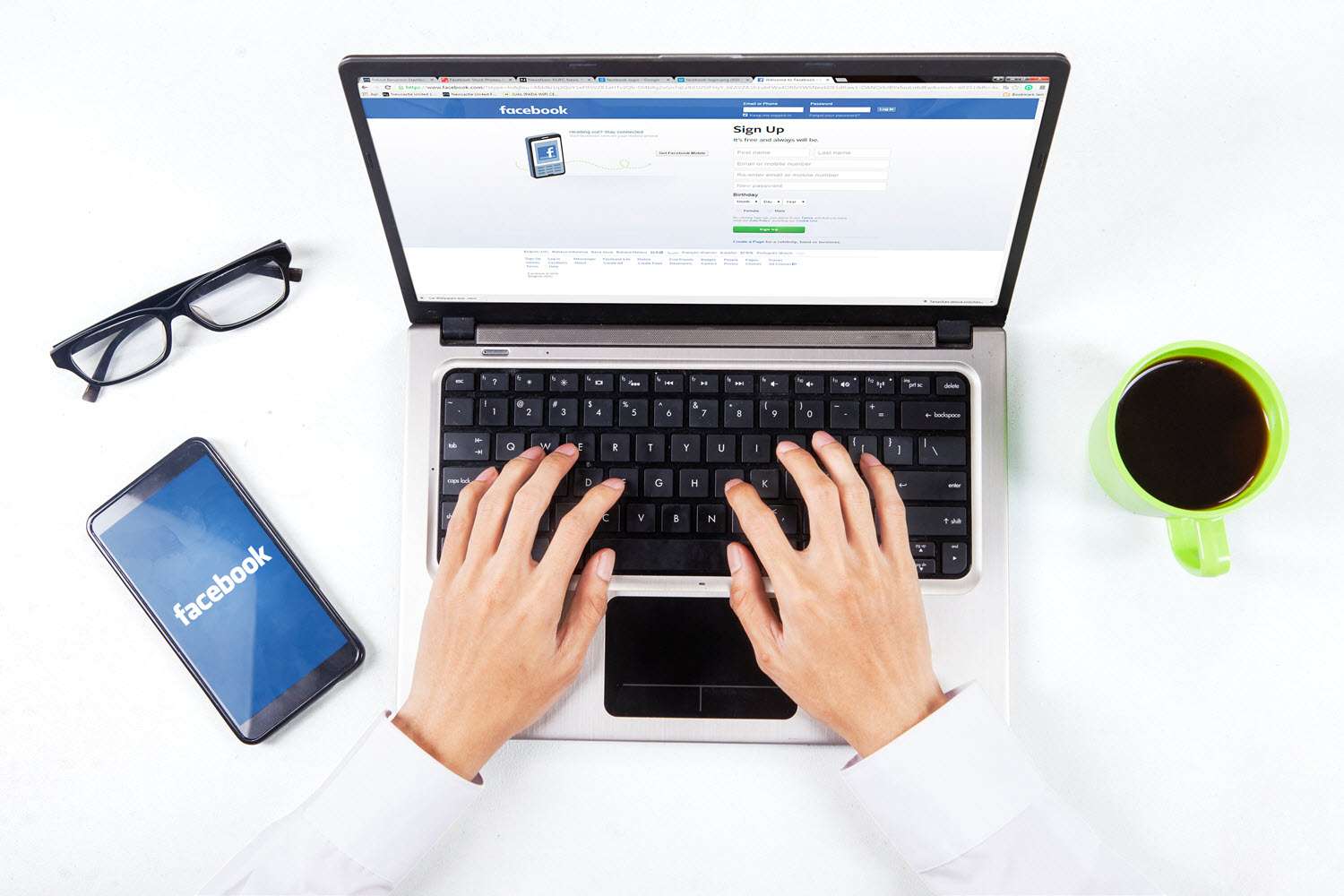 You've met someone on Facebook, and now you want their email address to contact them outside of the social network. Finding someone's email on Facebook can be hard.
There are many reasons why you would want to find someone's email address on Facebook, but it is not always easy. There are a couple of ways to get in touch with your new friend.
In this post we will show you various methods to find someone's email address on Facebook quickly and easily.
Best Facebook Email Finder?
There are various methods that you should try to get the email address on Facebook. Some methods might work or not; that depends on the user to user. Try out the given methods and see which ones work the best for you.
METHOD 1:
Look in the Facebook Profile
This is very cliche, but you should definitely look at the person's Facebook profile for an email address as the first step.
Step 1: Go to the Facebook profile of the person's email address you want.
Step 2: Go to the "About" section on the Profile Page.
Step 3: Look for the email address.
This is a very classic and simple method which you can try. Many people prefer to keep their email addresses available to everyone. You should know that you might get the email address from the About page of the profile.
METHOD 2:
Use "Facebook Find Person" Feature
Facebook does have these features which let you search for the people on Facebook. It is also useful in order to recover your own Facebook account.
But you can use this tool to look for the person's email address using the following steps.
Step 1: Go to

https://www.facebook.com/public/Find-Person

.

Step 2: Search the name of the person you want.
Step 3: Write down the Username of the person from the URL.
Step 4: Click on the forgot password section on the login page.
Step 5: Enter the copied username.
Step 6: Facebook will ask you to verify your email address and they will show you the email address as well.
Step 7: No need to go ahead. Done. You got the email address on Facebook.
 
METHOD 3:
Use Online Tools to Find Email Address
There are various chrome extensions and online tools which help you get the email address by scrapping the Facebook profile.
It is much easier to get an email address using those tools as they scrape and find the data for you within an instance. There are various tools available which you can try. 
Swordfish AI (swordfish.ai) is one of the best email finder and cell phone finder tools out there. Swordfish AI simultaneously connects to over 200+ network data partners to bring users the most updated and accurate contact information, including personal and business email addresses, and the prized piece of personal contact information, cell phone and mobile phone numbers.
The unique thing about Swordfish AI is that it does not violate the Facebook terms of service because it's not actually scrapping Facebook. It is only using the person's profile url as a data reference. It then uses Google to verify this is the correct person you are looking for. Finally, Swordfish AI simultaneously connects to over 200+ network data partners, live in real-time, to obtain the most updated email address and contact information for that person.
Swordfish's mission is to save you your most valuable asset – time, to reduce your cognitive load, to make connecting to business opportunities easier, and of course, to authenticate identity.
Check out the Swordfish AI Chrome extension and the Swordfish AI pricing here.
Read a detailed 2022 Swordfish AI review here.
How to Find Someone's Email Address on Facebook if it's Private?
Many users ask how you can enter into the profile of the person who has a private Facebook account. If you are also one of them, you don't need to be worried about it.
Method 3 is a method that you can use. All you need is a username of the person's Facebook profile, and Swordfish AI will do the rest.
Once you get that, you can use the Swordfish AI "Deep Search" to do a full social media profile search lookup.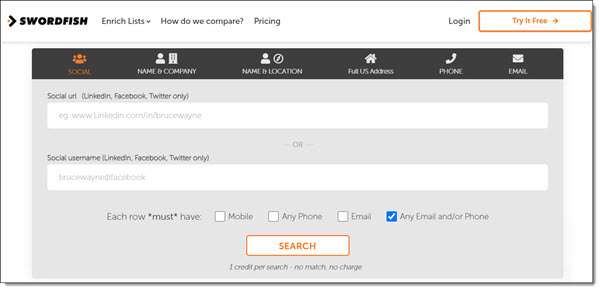 Conclusion
Don't you think it's very easy to find someone's email address on Facebook?
We have given the way how you can do this in a step-by-step process. Just follow all of them and get your desired information.
We will also share some more guides on how to find someone's email address on Instagram, Snapchat, LinkedIn, Twitter, etc.
If you know other tools that work best for you, let us know in the comments section.
Ready to Find Someone's Email on Facebook?
Before you start your Facebook social media marketing campaign, be sure you have the correct email addresses, direct dial phone numbers, and cell or mobile phone numbers for your Facebook outreach.

Swordfish AI provides the most accurate B2B and B2C contact information, including cell phone numbers and email addresses. Try Swordfish AI now.
Cover Image Licensed from: 123RF.com / Ximagination.