The business world is constantly changing, and with the ever-changing landscape comes new opportunities. With so many different ways to communicate with potential customers, knowing which platform is the best for your business can be challenging. Read to find out about the top Signal Hire Alternatives available.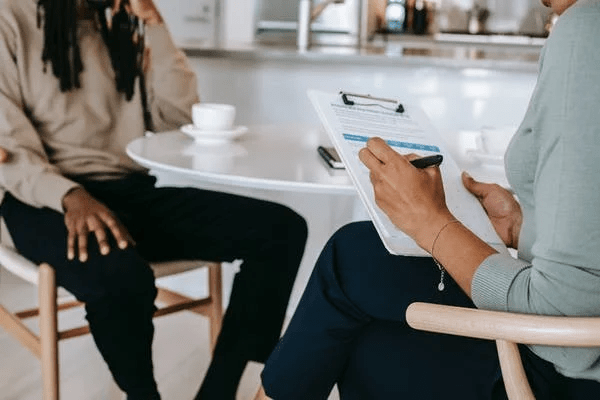 Email and phone number finders are a great way to stay connected with your customers; they are user-friendly and make it easier to find contact information.
Signal hire is one of the most popular email and phone number finders available, but a variety of other companies offer similar services.
This article will discuss the top 10 Signal Hire Alternatives, so you could make the best decision for your business.
What is Signal Hire?
SignalHire is a tool designed to help marketers, and HR professionals find the contact information of anyone they need.
This amazing platform extracts real-life phone numbers, emails, and backlinks to private social media accounts in one click.
SignalHire's revolutionary technology has drastically simplified the process of finding contacts by eliminating much of the tedious manual work that usually accompanies this type of search.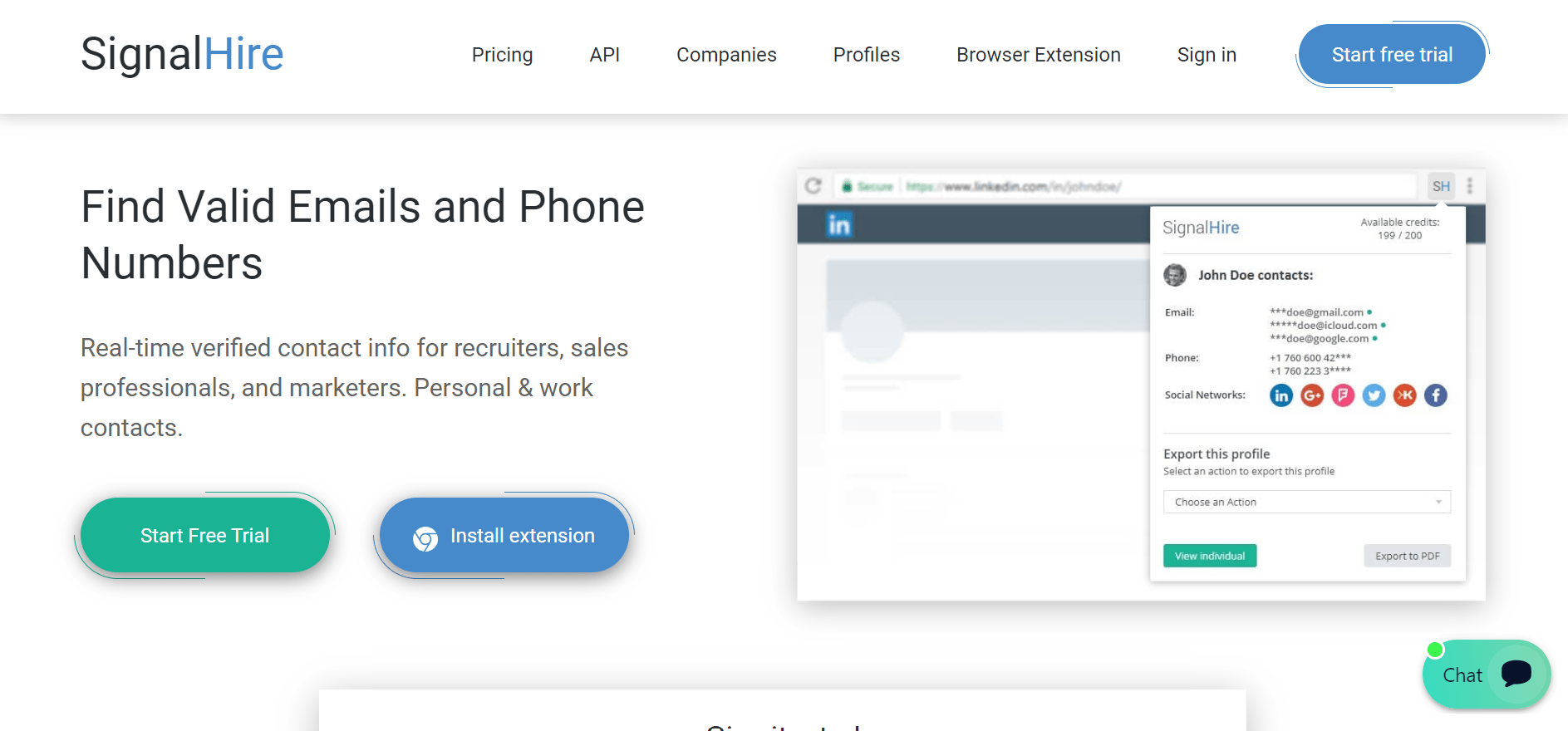 Its database makes it possible to retrieve data quickly and accurately regardless of whether a person uses an email or a cell phone number.
By utilizing its advanced algorithms, SignalHire has become a go-to solution for businesses that need to connect with key individuals from their target audience faster than ever before.
With its intuitive interface and powerful search capabilities, SignalHire offers the perfect platform for connecting with people worldwide.
However, SignalHire is not the only tool available for finding mobile and email contact information. Many other alternatives on the market offer similar features and functions.
Top 12 Signal Hire Alternatives:
1. Swordfish
Swordfish is a powerful, global platform designed to help you locate and identify phone numbers from any country.
With 23 full-time employees spread out worldwide, Swordfish is truly a remote company that provides users with top-notch accuracy when finding cell phone numbers.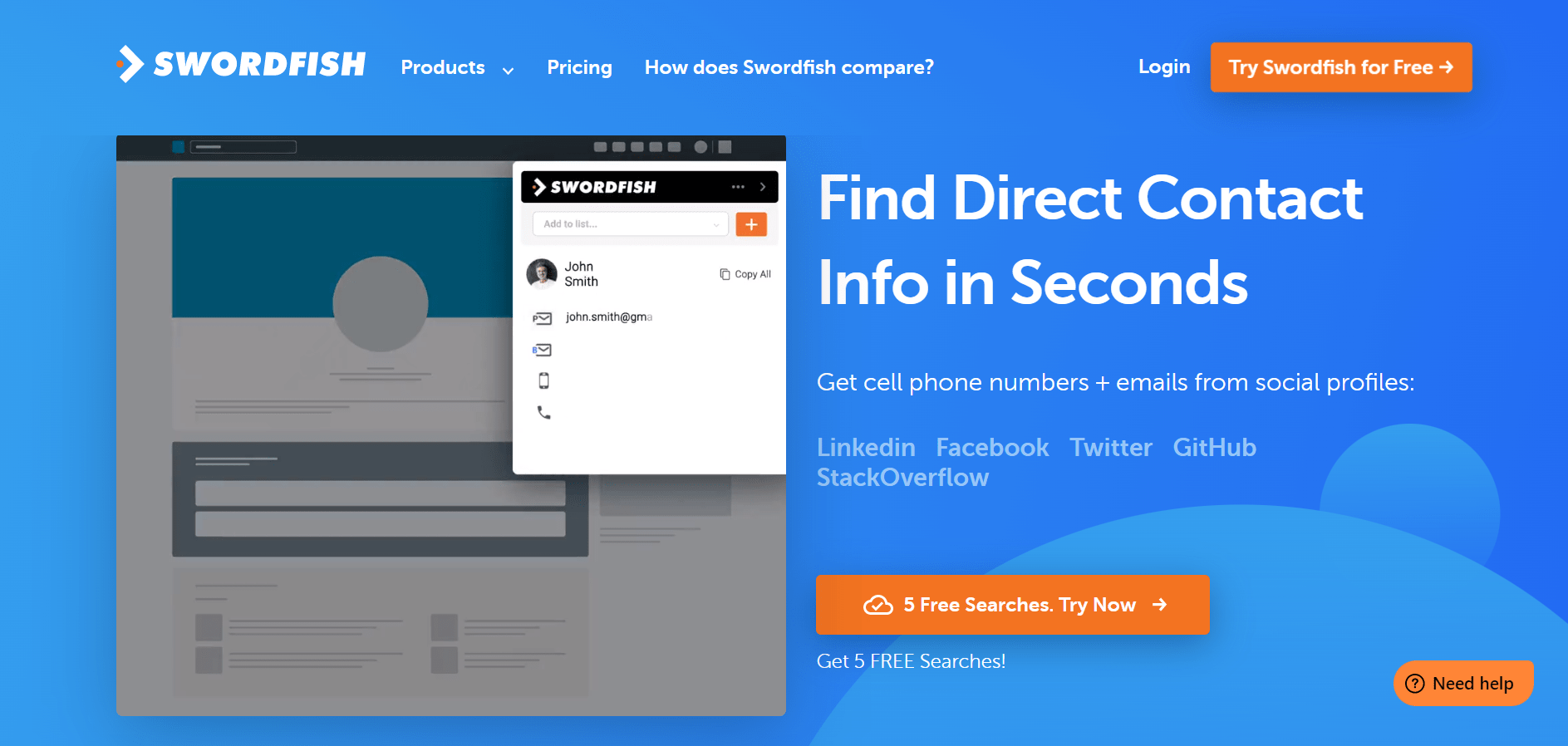 Its comprehensive database has been built up over time through extensive research and development, ensuring that users always have accurate information on hand.
And unlike other search engines, Swordfish also offers users additional features like reverse lookup capabilities, so they can easily find addresses associated with any given number.
2. Zoho Recruit
Zoho Recruit is a cloud-based platform dedicated to making the recruitment process easier.
It helps streamline recruitment tasks, from sourcing and screening candidates to managing job postings and tracking applicants.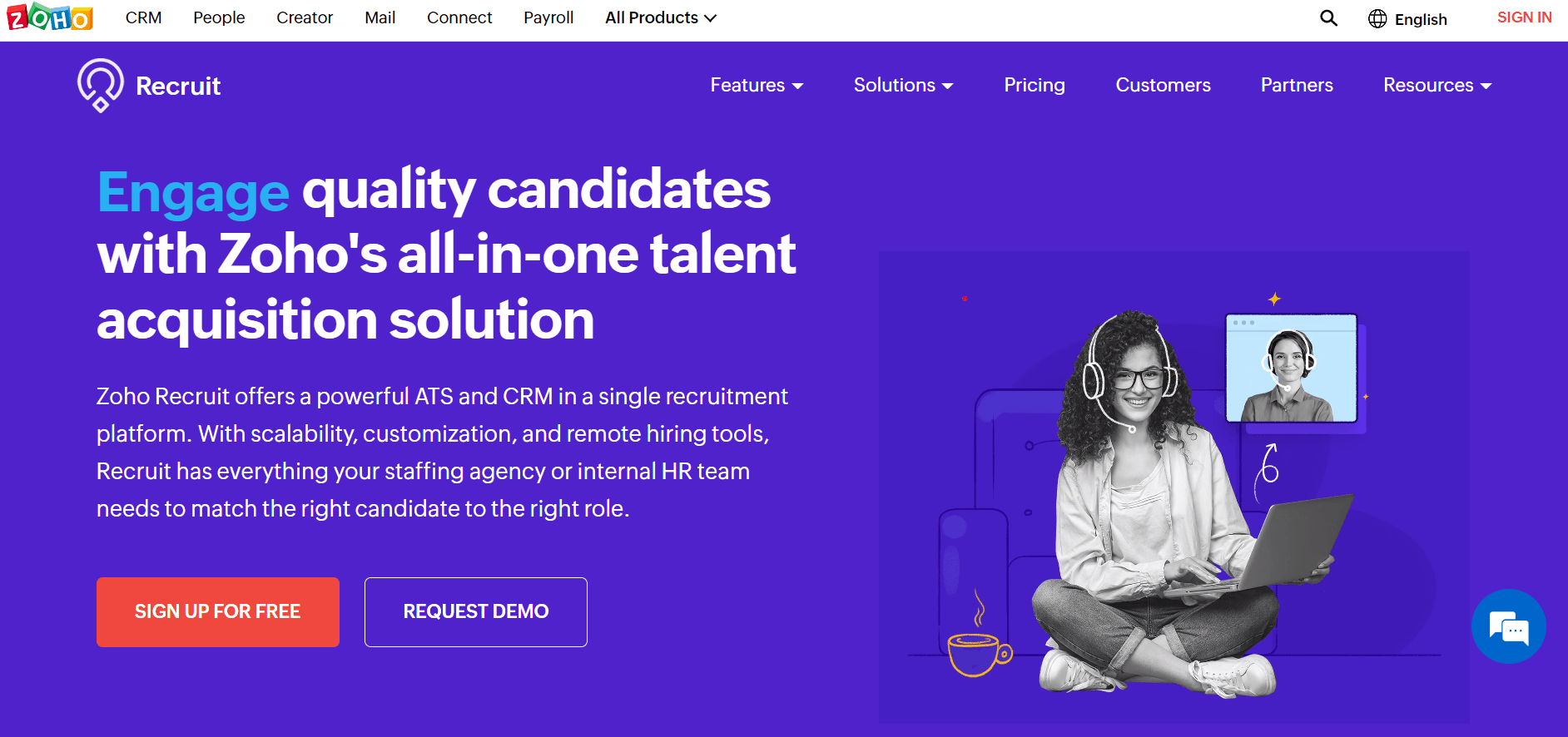 With its intuitive user interface, Zoho Recruit makes it easy for recruiters to manage their daily activities.
It offers powerful tools such as candidate search, automated resume parsing, social media integration, reporting capabilities and more.
These features help employers find the right talent faster and make informed decisions about their hiring needs.
3. Lead411
Lead411 is an all-in-one platform for comprehensive contact and company information. Whether you're a sales or marketing team looking for lead generation, Lead411 helps you connect better with the right people and businesses.
With a database of over 450 million contacts within 20 million companies worldwide, you can find more than just basic contact data – you can also filter through growth intent data to find growing companies.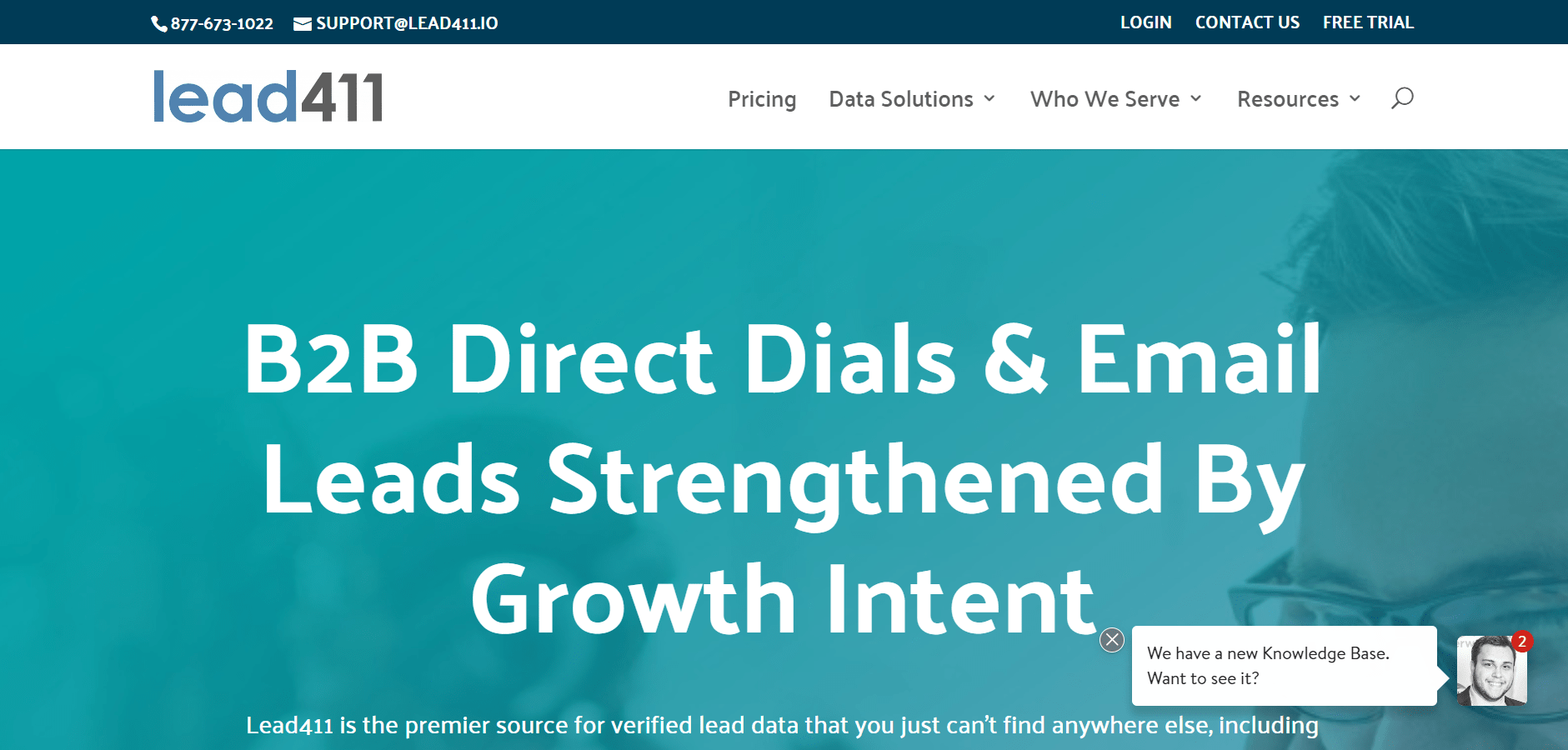 No matter your industry focus, Lead411 has the resources needed to stay up-to-date on contacts and companies to help drive business success.
With Lead411, users benefit from accurate contact profiles and real-time intelligence to help target the right people for their initiatives.
4. Workable
Workable is an automated and powerful online recruitment platform for companies of any size. It also features integrated video interview technology that makes it easier than ever to conduct interviews remotely without sacrificing quality or efficiency.
This revolutionary software simplifies the process of finding and hiring suitable candidates by providing a streamlined way to post job openings, collect resumes, analyze applicants, and manage every stage of the hiring process.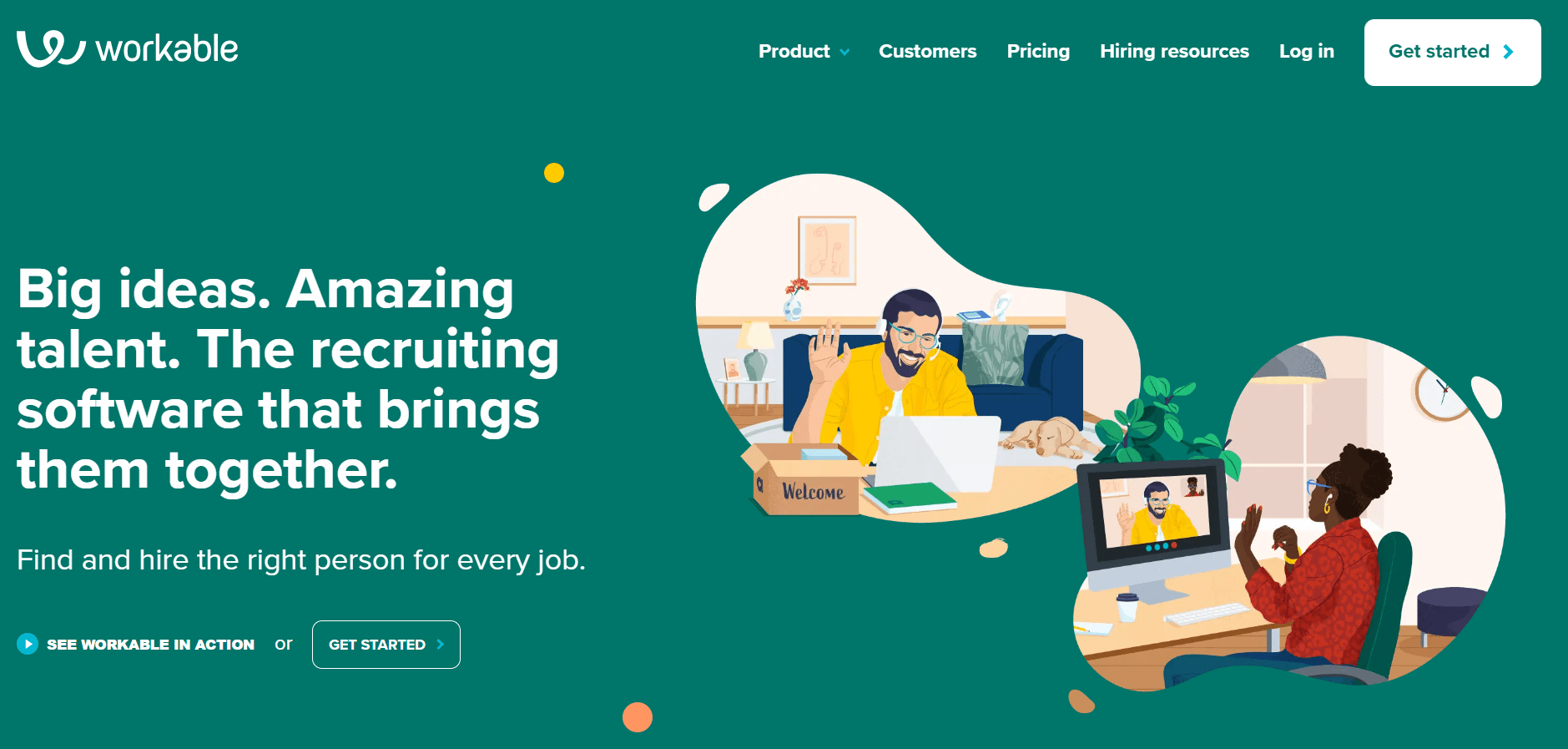 Companies can easily search through thousands of profiles to find the perfect fit based on their exact criteria with Workable's user-friendly interface.
With its efficient algorithms and advanced analytics, Workable helps employers quickly identify top prospects and make well-informed hires faster than ever. It is a must-have for small businesses looking for an advantage in the competitive recruitment arena.
Workable also helps companies comply with its built-in local and international labor laws and regulations. Its automated candidate communication also ensures candidates have a positive experience throughout the hiring process.
5. Hireology
Hireology is an innovative career portal that empowers decentralized businesses to build robust teams.
It provides HR and business leaders with the necessary resources, support and tools to manage the complete employee cycle – from initial recruitment to post-hiring processes – seamlessly.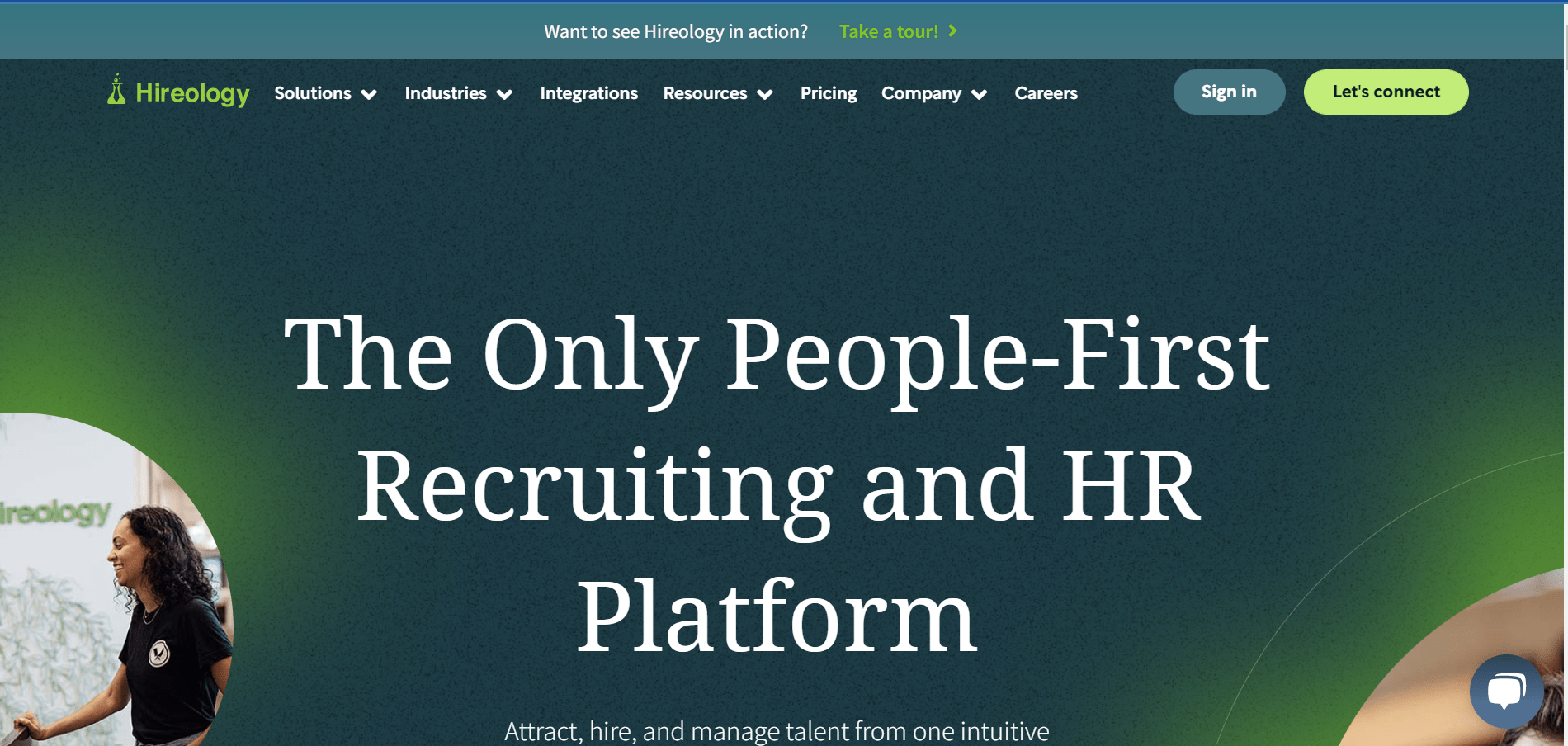 This talent sourcing platform allows employers to source, onboard and retain top talent while streamlining workflows for maximum efficiency.
With Hireology's advanced features, organizations can create competitive hiring strategies for better results and team performance.
Overall, it is a comprehensive solution for companies looking for reliable ways of managing their human capital effectively.
The platform boasts many features that simplify the hiring process – from applicant tracking to onboarding and performance reviews.
It also provides detailed analytics, insights, and reporting to help organizations make informed decisions.
6. Freshteam
Freshteam is a platform designed to help recruiters streamline their workflow. It takes care of all the tedious tasks like scheduling interviews and sending out notifications, freeing up the recruiters' time to focus on what matters most: finding great candidates for the job.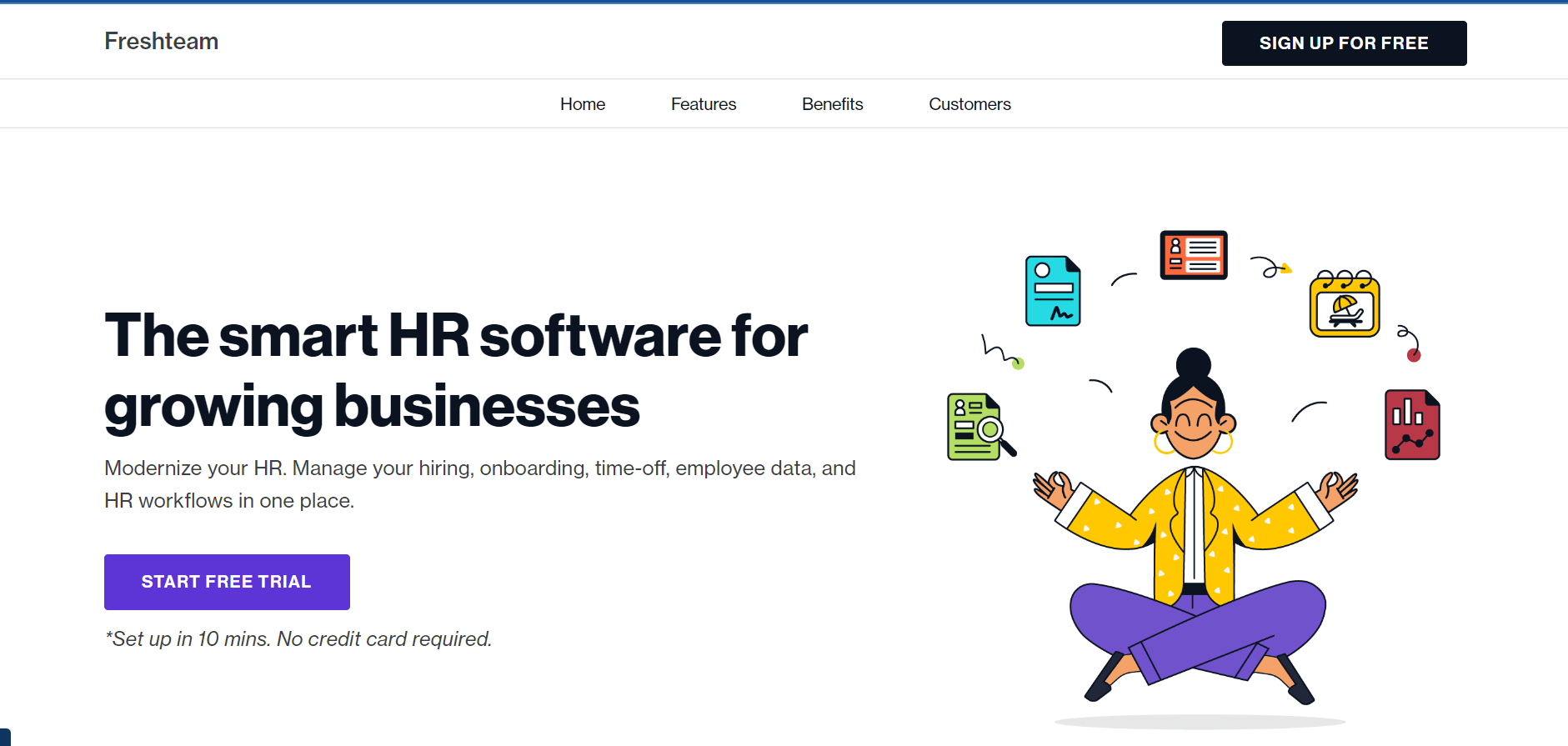 Freshteam features powerful tools that utilize automation to make recruiting easier and more efficient. With automated workflows, task management, collaboration tools, and customizable reports, Freshteam helps you take your recruitment process to the next level.
The cloud-based nature of the system makes it easy for team members worldwide to stay connected and on top of their recruiting efforts.
Freshteam provides an intuitive interface that makes getting started quick and easy – regardless of your skill level or experience with recruitment software. The platform offers great customer support, so you can get help whenever needed.
7. Crelate
Crelate Talent is an advanced platform that caters to the needs of recruitment professionals. It offers a comprehensive suite of tools to assist in effectively finding, engaging and sourcing passive candidates.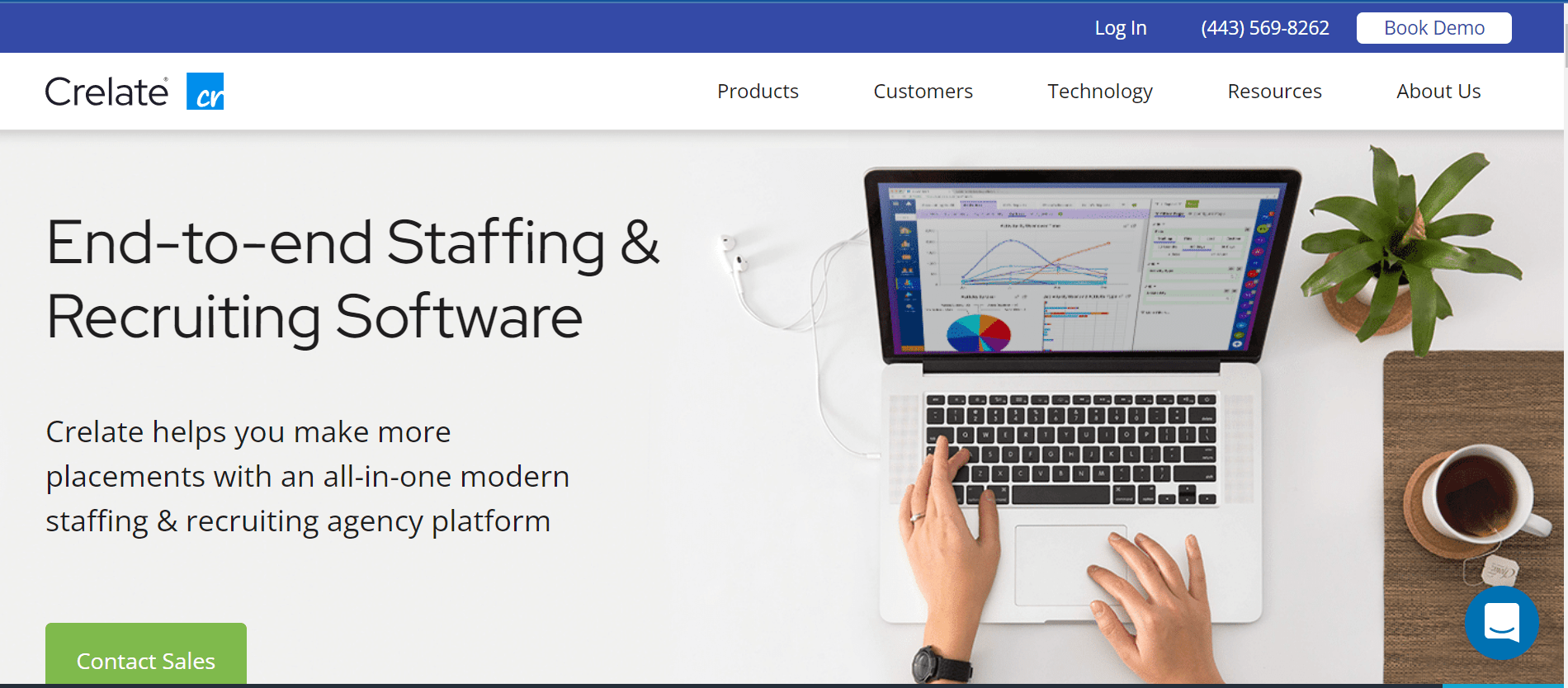 Its intuitive software-designed applicant tracking system (ATS) provides recruiters with the ability to easily track and evaluate potential candidates, while its recruiting CRM helps streamline communication and build relationships with prospects.
This powerful combination enables users to quickly identify qualified candidates, ensure a positive candidate experience and maximize their time spent on hiring activities. With Crelate Talent, recruiters can make strategic hires faster than ever before.
8. JobDiva
JobDiva is a powerful PaaS (Platform as a Service) technology for staffing enterprises.
It offers a comprehensive set of advanced features to help streamline the recruitment process, from initial engagement and interviews to hiring and on-boarding.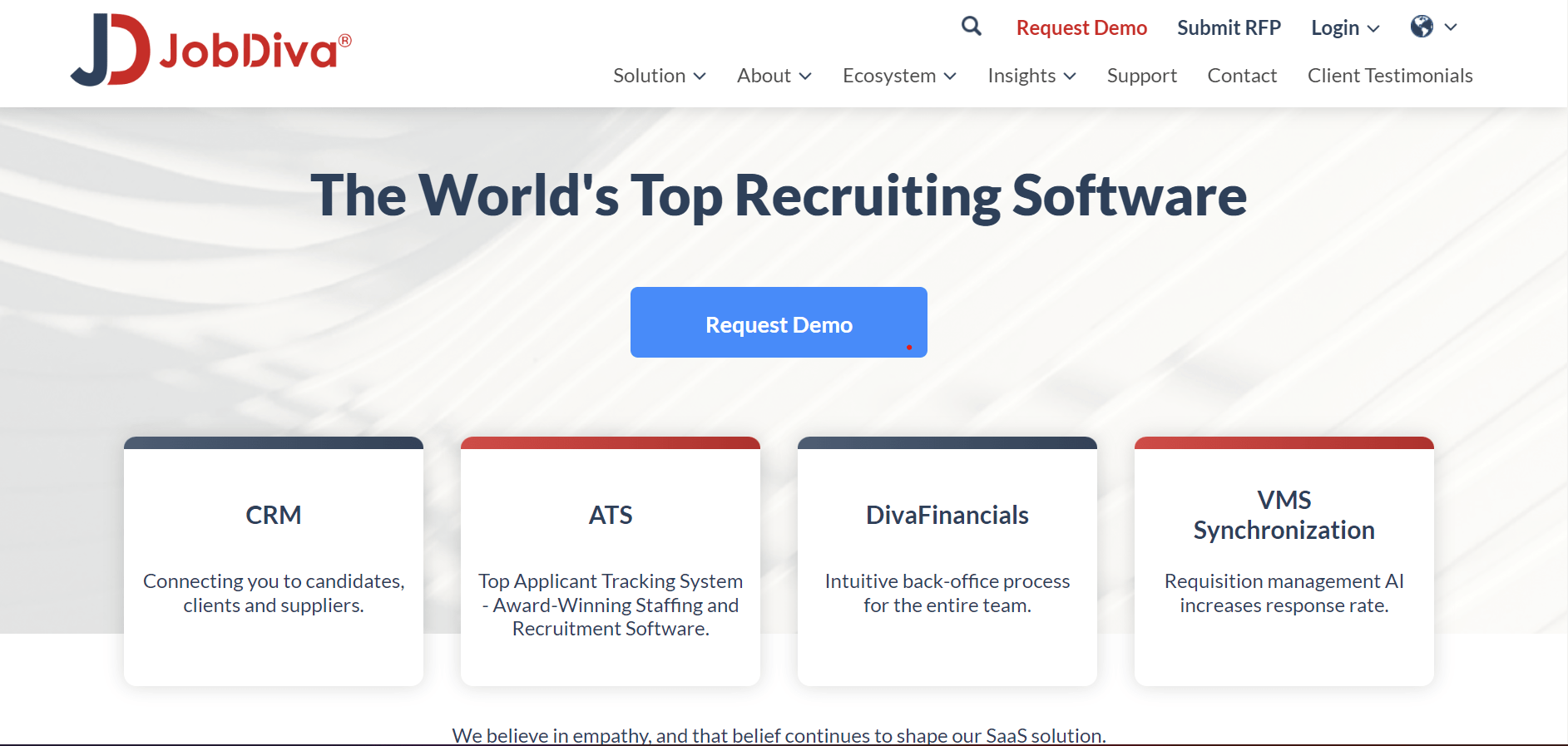 Plus, its patent-protected recruiting engine can be integrated with over 150 partners, enabling you to extend the reach of your search beyond traditional job boards and social media.
With JobDiva's easy-to-use platform, you'll find the perfect candidates quickly and efficiently.
It is one of the most affordable recruiting software, which helps in sourcing passive candidates, lead generation and tracking, database management and much more.
9. HRMantra
HRMantra is a comprehensive, automated human resources and recruitment solution for businesses of all sizes. It helps to streamline the most tedious hire-to-retire processes using its expansive range of features.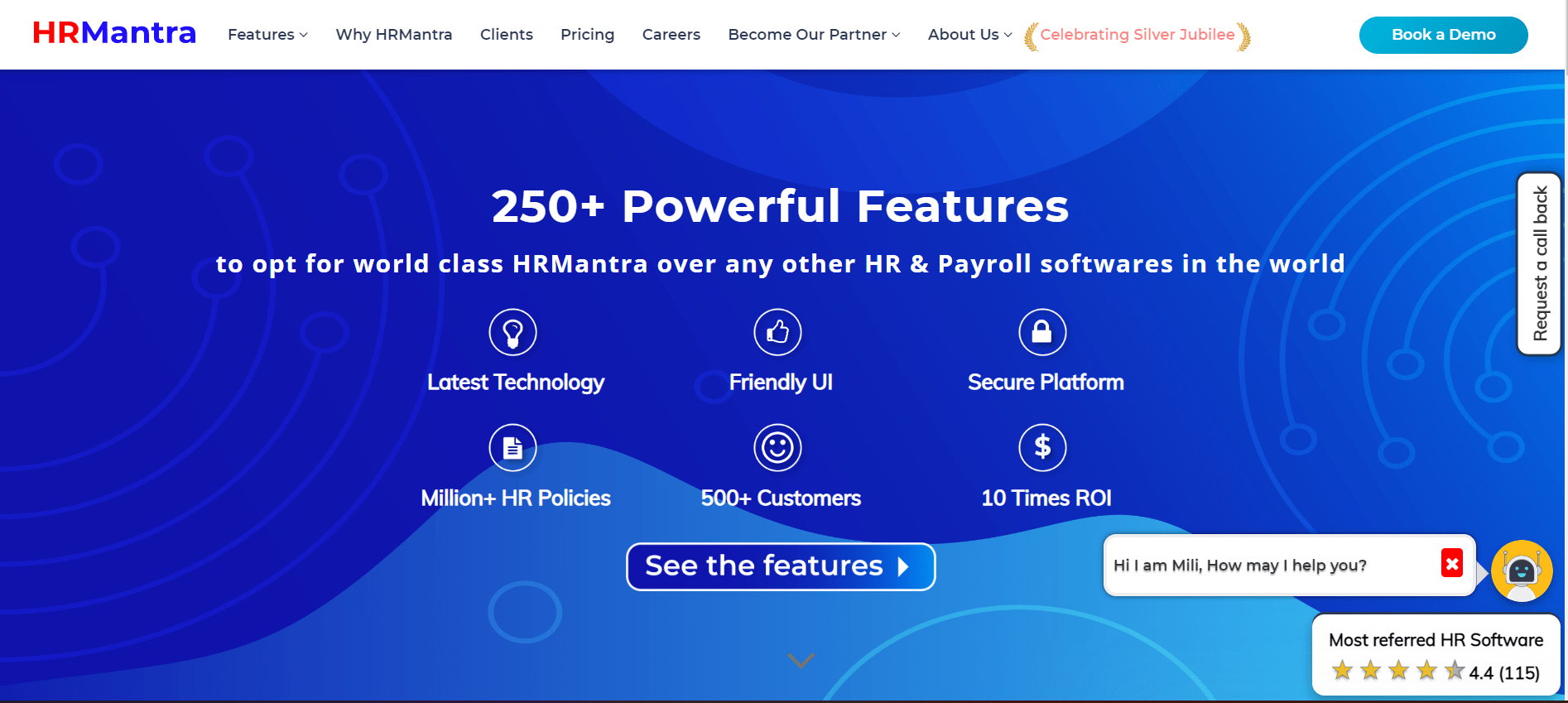 With this platform, businesses can save 30 minutes per employee each day – resulting in over ten times the return on investment (ROI).
HRMantra also offers success assurance with the best talent and candidate management hiring. Simple to use yet powerful enough to handle complex operations, it is trusted by mid-sized businesses to global corporations.
By leveraging its features, companies can create compliance-based solid recruitment and HR processes to drive organizational success.
10. RECRU
RECRU is a game-changing HR solution designed to simplify recruitment and optimize internal communications.
By leveraging cutting-edge artificial intelligence (AI) technology, RECRU automates time-consuming tasks such as applicant tracking, project management and CV parsing.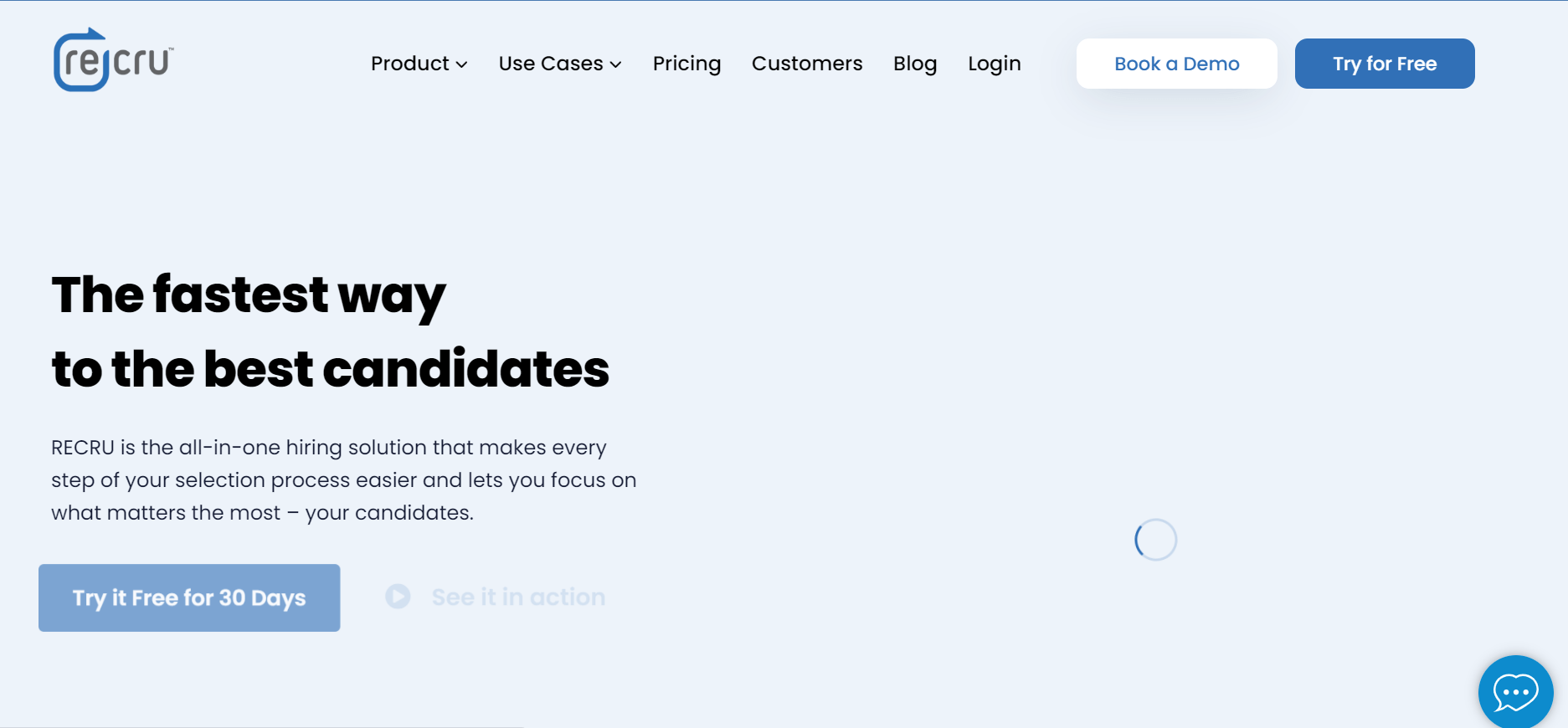 This powerful platform offers a comprehensive insight into team performance and allows businesses to easily track recruitments from start to finish. With RECRU, the recruitment process can be streamlined for maximum efficiency and productivity.
Companies no longer need to worry about tedious administrative duties or sifting through countless resumes – it's all handled quickly and efficiently with this revolutionary HR solution.
With RECRU, businesses are better equipped than ever before in streamlining their recruitment processes – saving both time and money.
11. SalesBlink
SalesBlink is a comprehensive platform designed to simplify and streamline the process of cold outreach, lead generation, and CRM.
With an array of features tailored to help businesses find new leads, SalesBlink helps you build relationships with potential customers quickly and efficiently.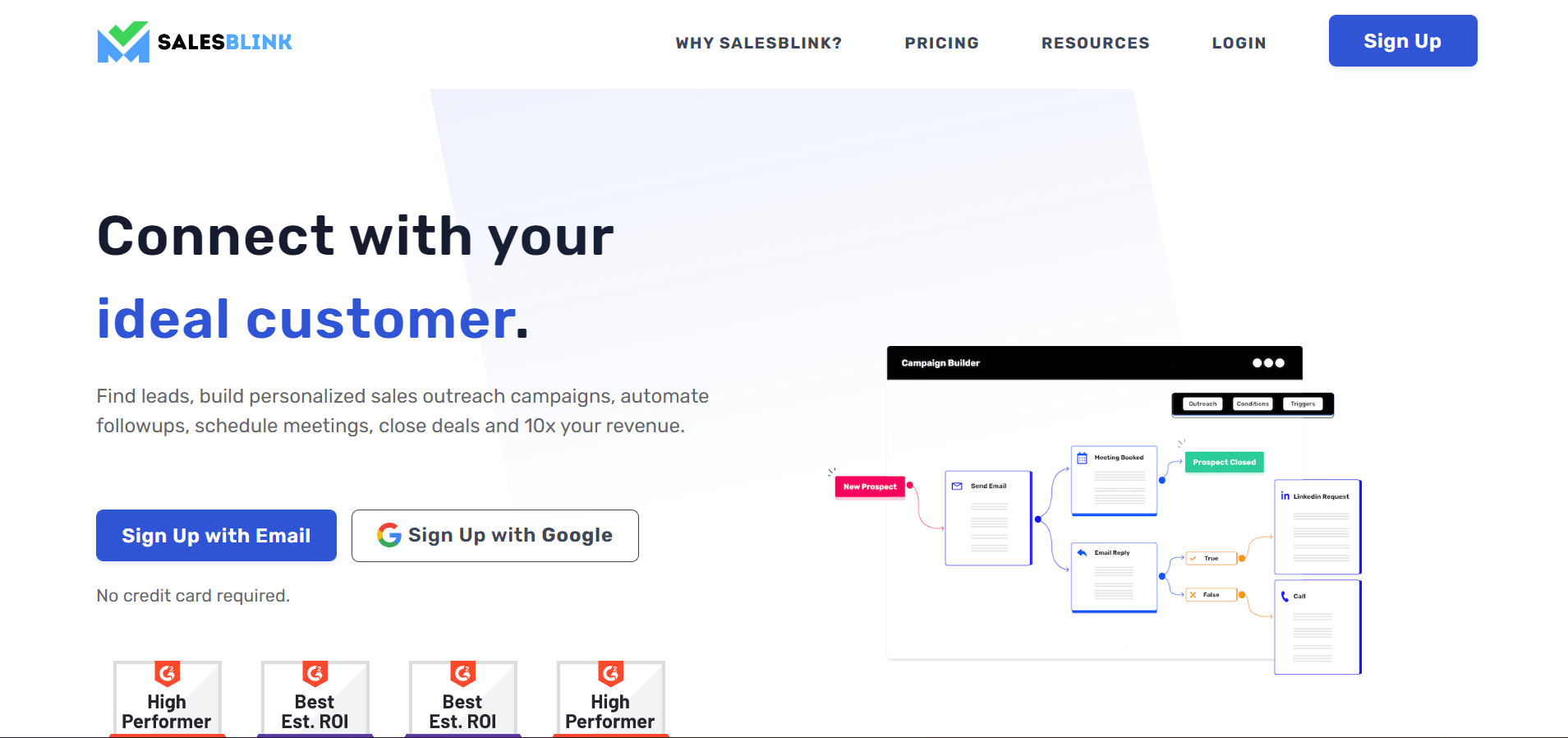 From automated emails that can be personalized for specific target audiences to robust tracking capabilities to measure engagement data, SalesBlink has everything you need to maximize your sales efforts.
Additionally, its intuitive CRM tools allow you to easily manage all customer interactions in one place – from conversations to deals – ensuring a smooth workflow throughout the entire process.
Whether you're starting out or looking for more effective ways to generate leads, SalesBlink has the tools to help you succeed.
12. TRAFFIT
TRAFFIT is a comprehensive applicant tracking system (ATS) designed to streamline the recruitment process for software companies, recruiting agencies, HR departments, and headhunters.
It offers advanced features such as automated resume parsing, job creation and posting, candidate management, interview scheduling, email automation, talent pooling, and more.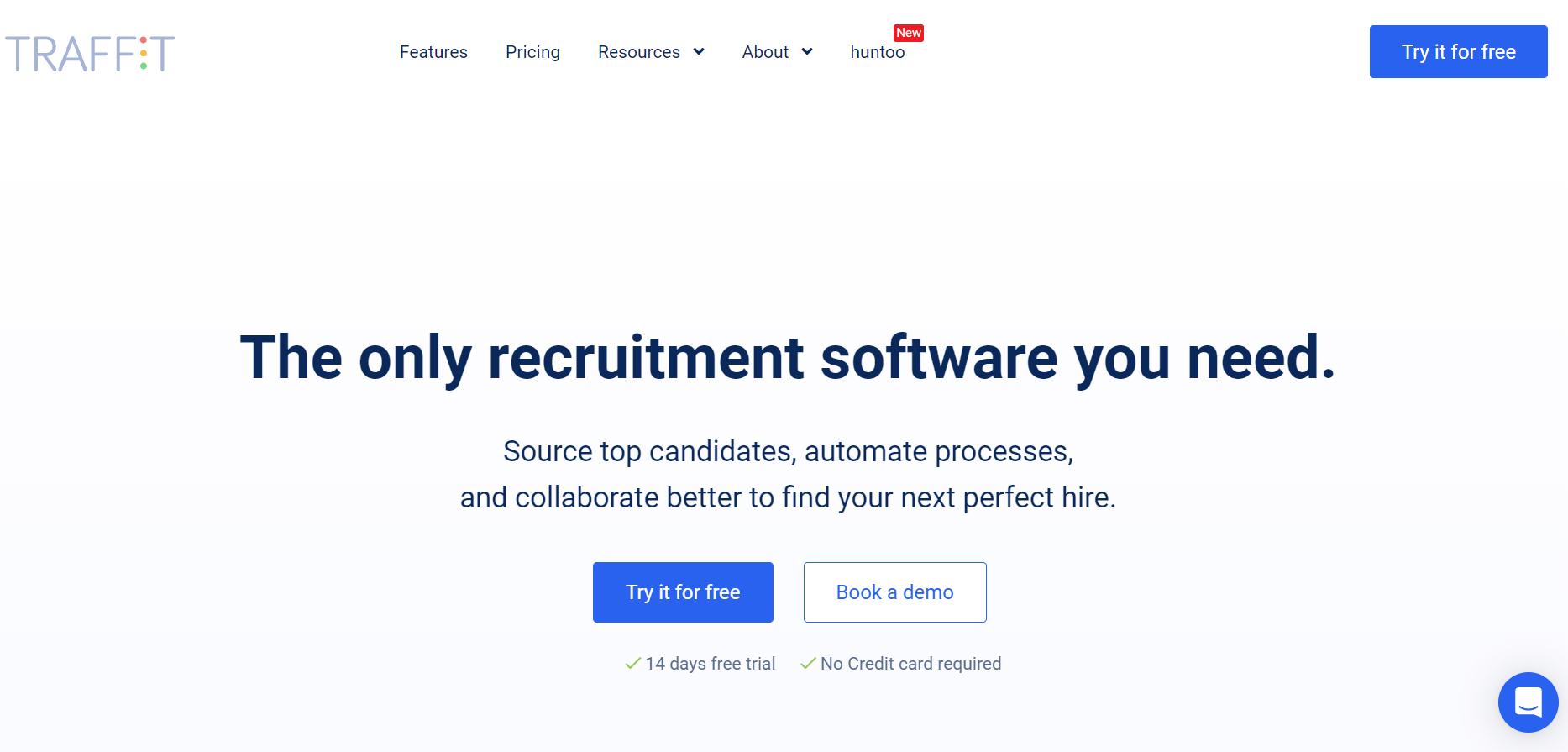 With TRAFFIT's easy-to-use interface, you can quickly manage all aspects of the recruitment process from one central platform. Automate mundane tasks with workflows that are tailored to your specific needs.
Track applicants throughout their journey from sourcing to offer acceptance; generate detailed reports outlining your recruitment efforts; and ensure compliance with applicable laws while remaining organized in an efficient manner.
The Best Alternative to Signal hire: Swordfish
Swordfish is a powerful phone number and email finder that enables you to locate contact information for people, businesses, and organizations quickly and securely.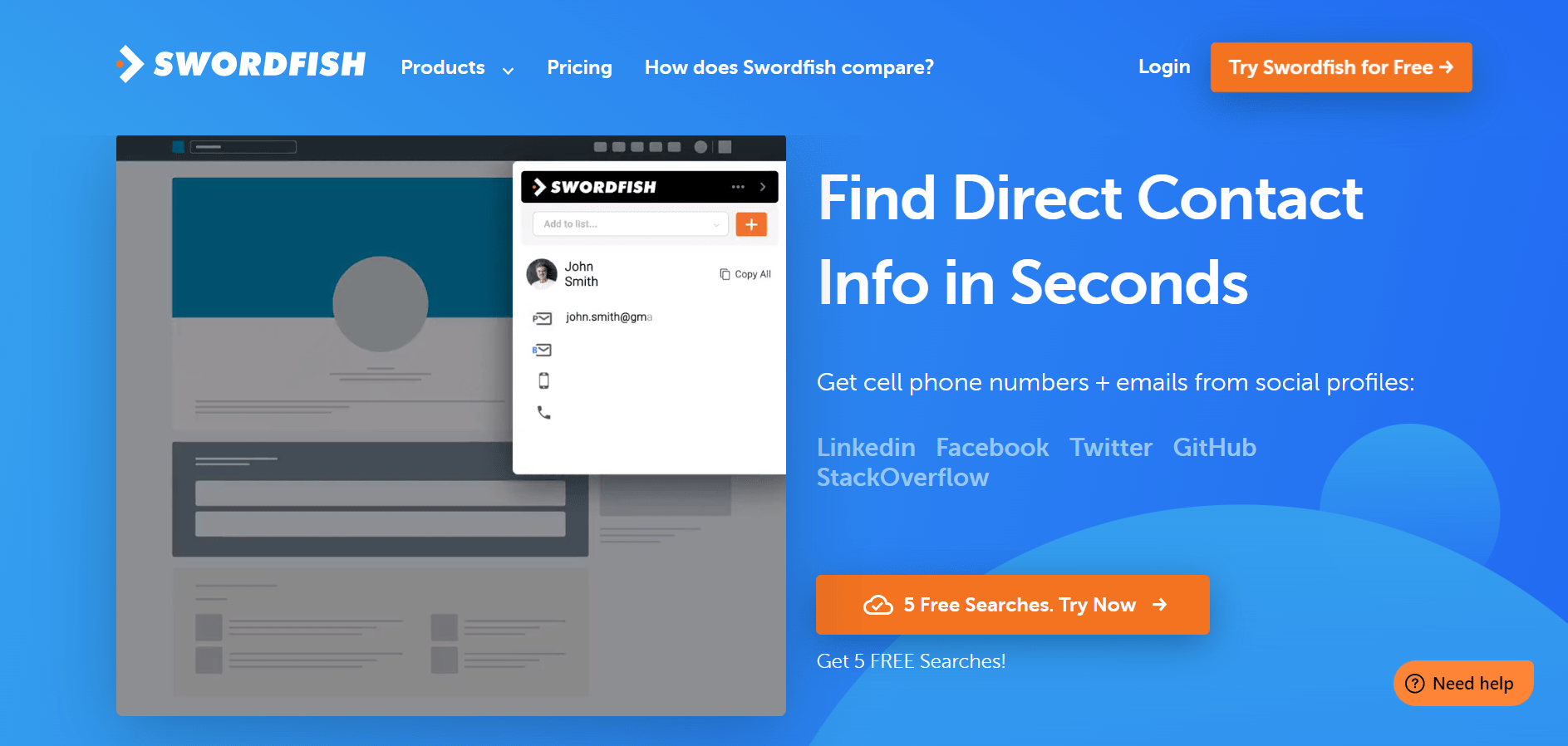 Unlike Signal hire, Swordfish offers more flexibility in how searches are conducted, allowing you to search by name or any combination of first name, last name, company name, street address, city/town name or zip code.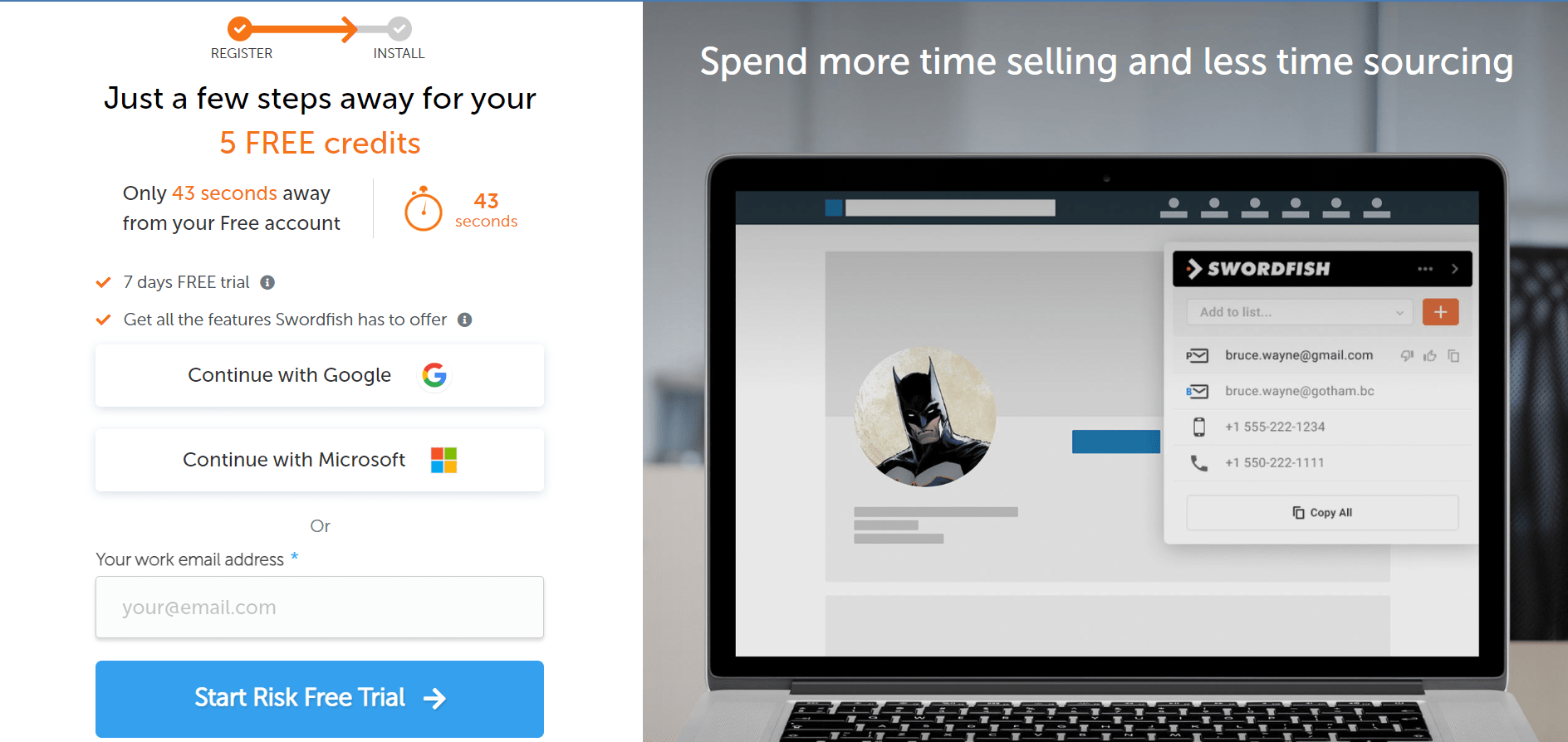 Additionally, Swordfish features powerful filters that can narrow results down even further to ensure maximum accuracy.
You can get started today free of charge at Swordfish.