Crafting your sales strategies to turn a potential customer into a regular customer. To provide your customer with exactly what they want and close the deal. It feels quite satisfying, doesn't it?
But do the old scripted phone call still work for you? Or does it get your call disconnected without even being able to pitch your sales? With a busy lifestyle people hardly have time for such a call makes the old method a bit complicated to apply.
With changing times, it is high time to upgrade those old sales calls into sales calls that would seal the deal. It's time to use advanced tools to keep track of your customers and your sales team. Why struggle with old methods when better ones are available in the market?
What are Sales Manager Tools?
As a sales leader, you have many tasks. From the sales conversations, contact management, project management, to sales team performance. You must be at the top of your sales game to achieve the company's goals.
You must agree that the sales teams are essential to the sales organization. From the sales departments bringing in new customers, to sales managers closing deals and bringing in revenue. It is only fair that you provide the sales teams with the best software and updates.
Sales Management softwares, to put it plainly, are tools that make your work and your sales teams work easier. From managing projects to doing sales forecasting, identifying opportunities. It will help you ease the burden so you can focus on more important tasks.
Sales management softwares platform and tool is essential and useful for the whole sales floor. The right sales management software offers various sales tools and features to help you achieve your sales goals.
Why do we need Sales Management Tools?
Sales Management Tools makes the job of the sales team much more organised and easy. It takes the load of tasks off your shoulder allowing you to put your enegry into other important task. While the sales management software would –
Monitor KPIs, and sales dashboard to track team performance.
Working jointly to maintain a healthy sales pipeline can benefit both the sales and marketing teams.
It enables you to keep track of customers
You can automate tedious, time-consuming tasks.
Sales leaders and managers can also use it to assist sales teams and sales reps.
You can keep track of your sales process and your remote sales teams and representatives.
It tracking customer interactions, helps you identify trends and capitalize on them, which help you increase your sales reps when you capitalize on them on time.
How to use Sales Management Tools
The right sales management software features and tools will not only have the tools and features you need, but they will also make your work simpler. That's what Sales management software is all about, to make your work easier and better.
The ideal method to manage sales is to hire the finest sales representatives, create effective sales training programs, equip salespeople with the tools they need to succeed, create sales contests, monitor KPIs, create an efficient sales process, and have sales reps experiment with new ideas to get better.
There are countless approaches to sales management since there isn't a single, ideal task management method. You'll perform better at the sales management process the more you experiment, test, and innovate.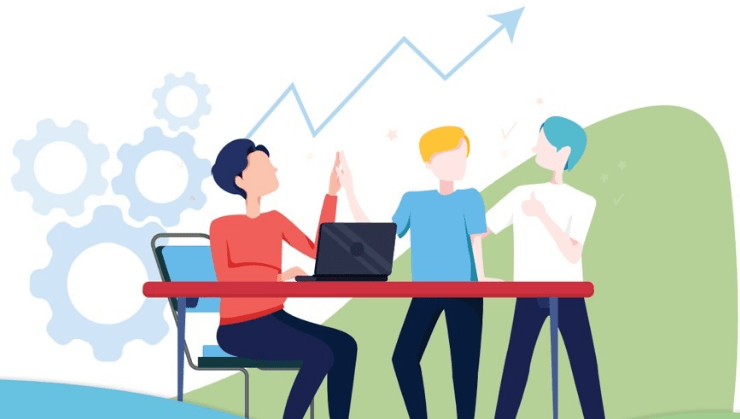 Which Sales Manager Tool is Right for your Business?
The finest sales management program is mostly determined by your preferences and requirements. Yet because switching to new software is never easy, choosing the best sales management platform for your sales staff is crucial.
One thing to remember is that your company is a constantly changing entity. The sales techniques you and your sales team use now might not be effective in five years. Thus, in the end, you should decide and stay with it.
Try out a few different CRM systems that now meet the needs of your sales force to receive the most benefit from your decision. The tool that gives you the most value for the least amount of money will be the right sales management software for your company.
What is the Size of your Team?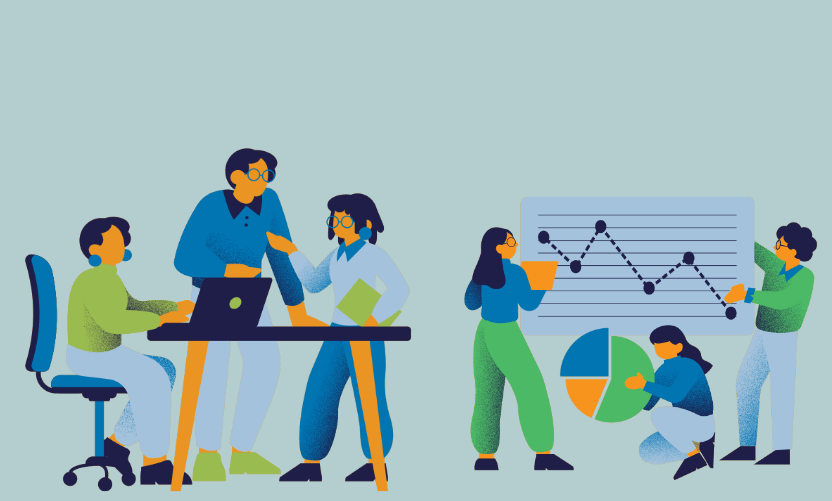 If you have a large team, you will need a sales management tool that can handle a lot of sales data. Depending on the number of members, you would have to choose a sales management tool or software that would accommodate all the sales team members.
Also, it can handle all the sales team members working on the sales management software at once on a busy day.
What is your Budget?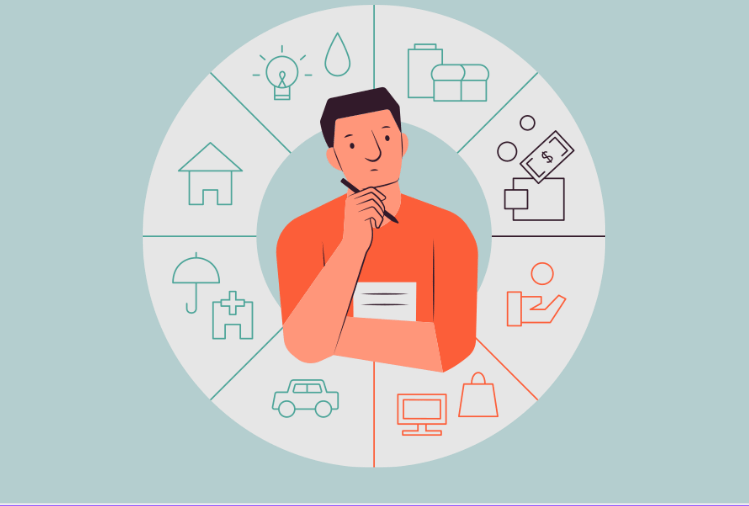 Many sales manager tools on the market can perform the best sales management, and the price can vary. Most top sales management software platforms offer bundles or customizable plans.
The Different Types of Sales Manager Tools
You have access to tools that helps you improve customer relationship management. Here are some of the different types of sales manager tools available:
1. Hubspot

For all facets of the customer experience, from marketing to customer support, Hubspot is another full-stack, marketing automation solution. It can take a while to acclimatize because the program is so heavy. Yet, the full-stack solution is designed with huge organizations in mind.
Small firms provide absolutely free CRM but (of course) only offer a few features. Hubspot can make your sales management work easier by providing thorough reports, scheduling sales calls, and other features.
It's free to try out, but depending on the size of your business, it can be more expensive than other options.
2. FreshSales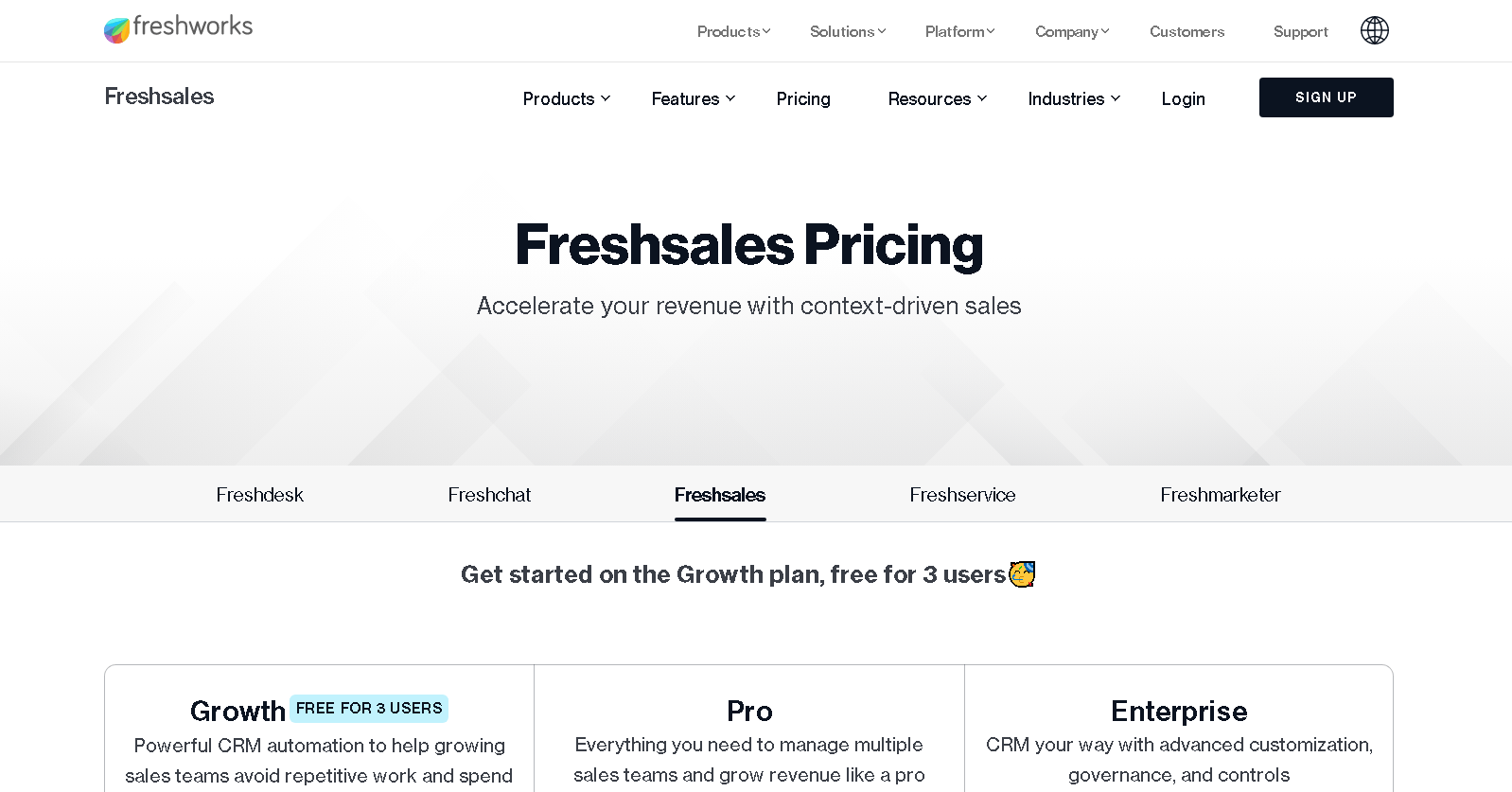 CRM software called Freshsales has more functions than a Swiss army knife. They nevertheless emphasize simplicity as well. They provide numerous single-page views in addition to all the other bells and whistles, such as sales tracking and lead management.
Freshsales falls short due to its database administration, which might be overly complex, unorganized, and constrained. However, they have one of the highest CRM ratings on G2 Crowd. They, therefore, merit a free test drive without a doubt.
3. UpLead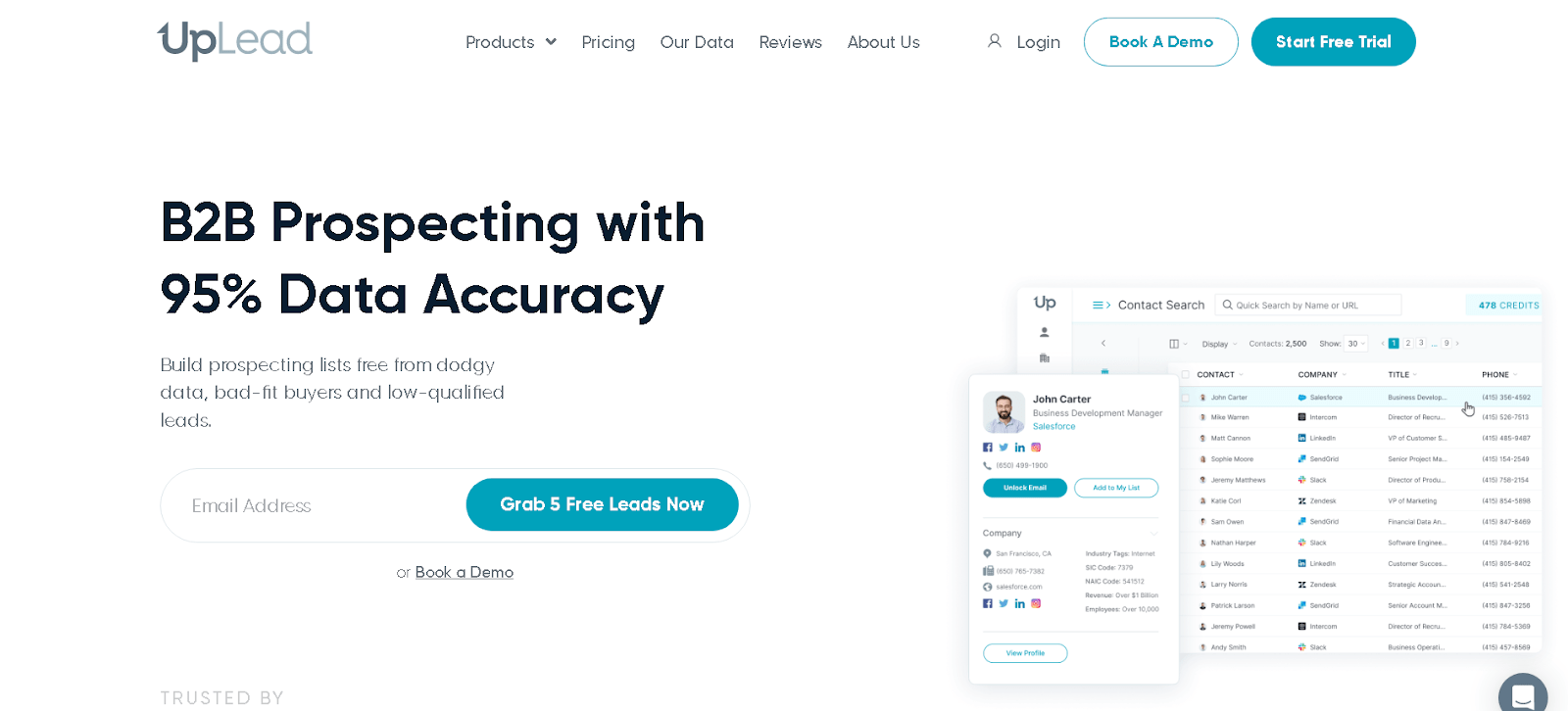 The only specialty software on this list is UpLead. Even if it has little to do with your sales management procedure, it does assist in bringing leads into your pipeline, which is a crucial step in the entire sales funnel process.
You don't need to implement sales management tools if you don't have leads. While the other companies on this list do provide lead generation, UpLead is an expert in it. But before you alter your entire sales management procedure.
4. SalesForce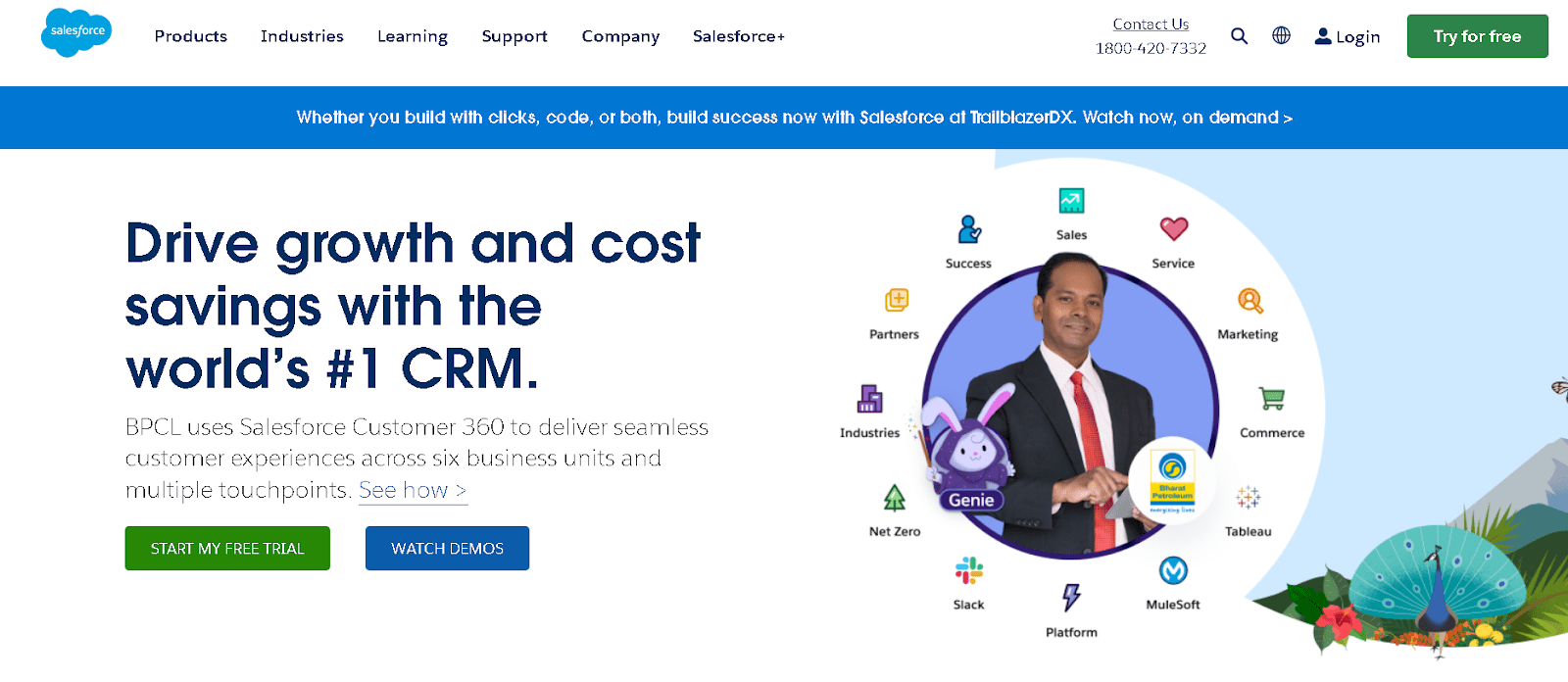 Salesforce is a comprehensive CRM software program that supports every facet of your own sales management process. They offer all the required resources, such as in-depth reporting, email automation, and AI-powered solutions.
Engaging with customers intelligently and identifying their preferred contact channels also aids your agents in reducing their sales cycles.
It can be a little difficult because it's such a big organization. Also, it cannot be easy to provide consistent updates, and it can load slowly. They do, however, provide a free trial. Thus, before committing to SalesForce, be sure it suits your marketing stack.
5. SwordFish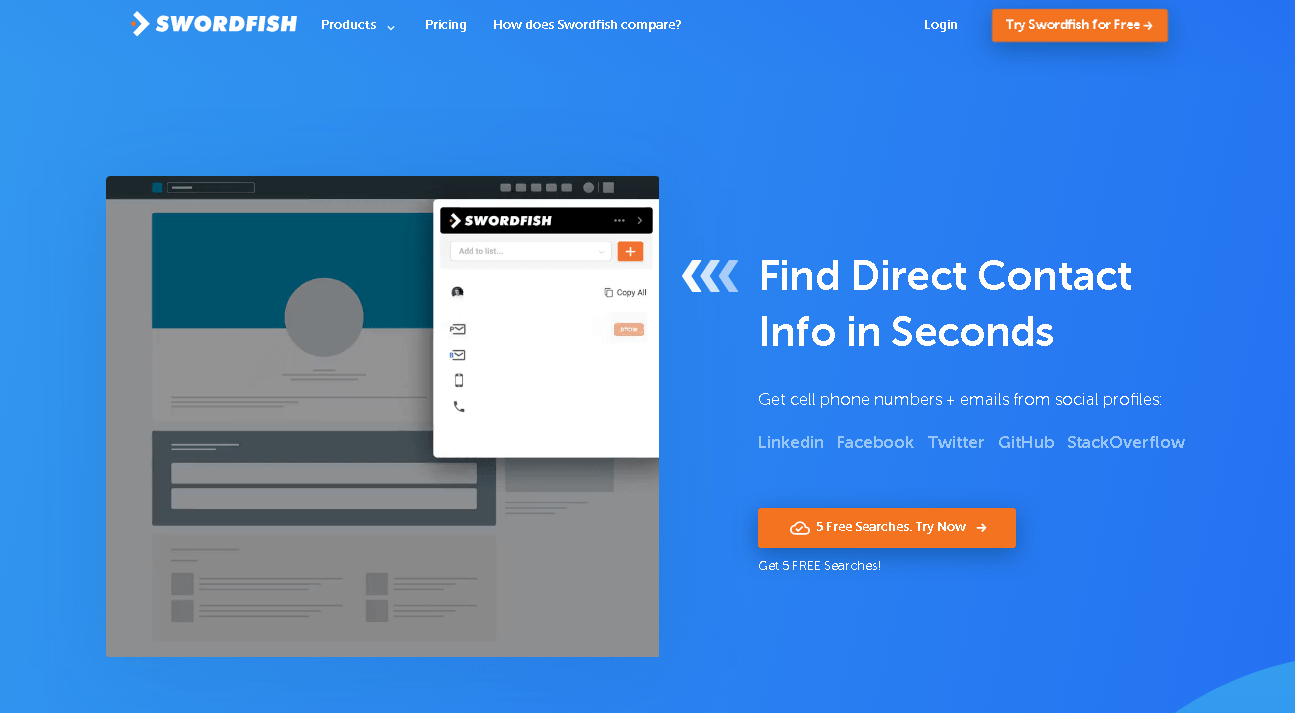 Swordfish can assist users by sharing or distributing leads around a business, automating and managing their prospect database. Additionally, it improves internal operations management and offers B2B connectors to help users employ process automation tools to reach large customer markets.
It works well for sales teams, startups, agencies, and recruiters. The program aids executives in maximizing lead conversion by enhancing brand visibility within Salesforce operations.
Swordfish
Swordfish is an online identity verification platform used by people from different professions. It can be used by sales professionals to bulk-add missing emails and phone numbers to their curated list of potential clients.
It offers data intelligence solutions that enable admins to turn unstructured data into information that drives decision-making. Businesses can also use lead management systems to monitor the conversion of leads or evaluate the effectiveness of their sales representatives and marketing initiatives.
What Does It Offer?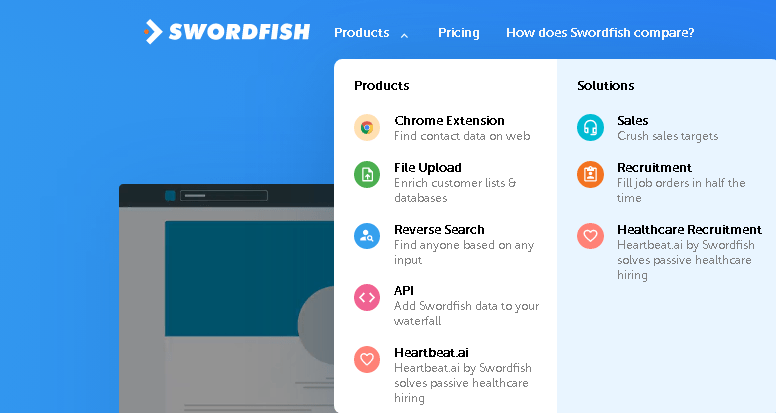 Swordfish offers a variety of sales products and many sales tools for your team and company. Depending on the package you choose, you can access features like –
Prospector Access
Numbers of Users (1/2/Unlimited)
Mobile phones
Direct Dials
Personal Emails
Free Business Emails
Realtime email validation
Realtime phone validation
Expon CSV
Deepeb search engine
Bull data enrichment
File enrichment
Team Management
Save contacts to CRM
Credits st for
FREE training session [For custom package]
Dedicated CSHh [For custom package]
APt Access [For custom package]
As once the trends go away, it is hardly going to have any impact on your own sales process and activities. This can result in an increased sales process and a stronger competitive advantage.
This is why you must be up-to-date with the current market trend and prepare your sales strategy to suit the trend for better customer success too.
Sales Management tools can measure customer satisfaction. After that, one can create personalized customer profiles by using sales behavior and understanding customer preferences.
With the right sales management tool, teams can tailor their approach to sales contests to customer lifetime value and better meet customers' needs with correct marketing strategies.
Furthermore, tracking customer data provides them with accurate and timely information. This helps build stronger relationships with their customers. You would be able to predict and provide the customer with their needs with the help of these tools.
Is It worth the Money?
Swordfish pricing, which is one of the best sales management software available, offers three plans. These plans will offer you several features at helps create the best sales management system, which would be helpful for your sales leaders and sales team.
Unlike several other sales tools and forecasting platforms, the features available to you will not depend on the price of the plan.
Like, both starter plans offer you all the benefits of Swordfish and are fit for small and medium businesses. The custom plan would be customizable to your need. It also offers free training sessions, dedicated CSM, and API Access.
Still not sure?

It is natural to be unsure when it comes to such important decisions. But Swordfish is one the best sales management software, and I can assure you will help you and your sales teams improve sales and bonding with the customers. Not only that, but it would also make your work more seamless
You can always find more information about the tools and platforms. The about of the platform provides the information you might want to know. It would give you a basic understanding of the platform and tool, like Swordfish.
You must take your time to study all the features provided by the tools and then decide which one would help the most. Each company has its own priorities, so the features you might need vary.
That's why you should consider each feature and the needs of the sales managers and sale team before you choose.
Conclusion
The bottom line is, Swordfish.ai help identify and procure relevant customer information. It can provide you with the verified contact data of potential customers.
It makes getting authentic and accurate contact information from potential customers easy. That way you can be assured that your sales calls, marketing emails and personalized email reaches the right person to secure more deals. It helps you ensure that you lose no opportunities.
Swordfish would help your sales as it would list you potential customers which would help you turn your leads into sales conversations and secure more sales deals. Sign up now and get 5 free credits.