A sales analyst is responsible for increasing the organization's revenue and sales. This profile is more than being a sales representative. They work strategically to improve the market revenue of their companies by analyzing market data.
In this profession, you must collaborate with various departments, such as the supply chain, to ensure efficient production and marketing strategies are executed solvently. In addition, you must rely on sales forecasts and competitive analysis to speculate profit and revenue for the time ahead.
As a sales analyst, you must use several tools to examine data and research different sales trends. In this blog, I have given an overview of this job profile and the major tools they utilize to generate company revenue.
Who are Sales Analysts?
A sales analyst derives data from various tools to analyze different sales trends existing in the market. Then they develop possible outcomes for sales and marketing teams on ways to develop better designs, kick off campaigns, and address the roadblocks.
Now, organizations have a huge amount of data compared to an earlier era. Hence, the requirement to categorize and assemble data forced organizations to employ these professionals. In addition, each midsize to large firm relies on them to sort relevant sales data.
If you are looking forward to joining the sales profile yet want to avoid handling the traditional sales representative role, you should consider this role. Here, you are not selling a product or a service to a customer, but you are planning & selling solutions to your company's sales department.
Job Profile of Sales Analyst
As a sales analyst, your main profile remains to collect advanced data, use statistical software, and convert advanced data into easily understandable presentations. The roles & responsibilities, in brief, are as follows:
Generate projects and forecasts
Your primary role remains to build forecasts and estimates. You rely on past indicators like past performance metrics, competitive analysis, etc., to analyze future trends and growth. Based on this, marketing and other teams decide their future strategies.
Keep an eye on sales performance
You have to evaluate and monitor sales performance. By doing this, you get into a better position to determine if the organization is heading in the right direction. To determine this, you must also monitor competitor activity, market data, & consumer metrics.
Be in touch with company leadership
You shall explain to the company leadership its underperformance in a few areas and how it can be resolved. In addition, you will have to update the leadership about the progress of the sales and marketing team and even lead staff meetings to present reports.
Lead supply chain and marketing strategies
You must coordinate with the marketing team as a consultant to advise on campaigns. Similarly, you must contact the supply chain team to ensure production and inventory run smoothly. In short, you will have to remain aligned with various organizations.
Top 8 Tools a Sales Analyst Uses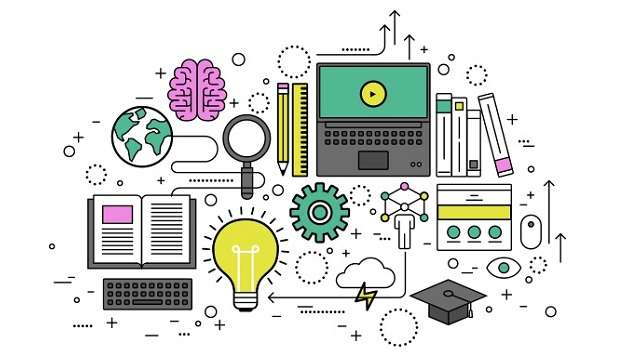 You would have to rely on various tools to perform functions like research, investigation, or documentation. A few of these are:
Axure
Axure RP assists in creating functional specifications, wireframe diagrams, and software prototypes. It is specifically compatible with desktop as well as web-based applications. You can integrate this tool with Slack, Miro, UXtweak, Avion, UserZoom & Microsoft Teams.
Its elements are well-defined in the interface. For example, it offers data linking, interactive elements, feedback management, configurable workflow, software & UI prototyping, wireframe creation, change management, collaboration tools, performance testing, and usability testing.
Pros
It offers a drag and drags feature, hence easy to use.
Provides controls such as a table, image, hyperlink, text panels, etc.
It has a great user interface that supports various integrations like Slack & Jira.
Best for large-scale & super-detailed projects.
Cons
Extensive training is required onboard due to Azure's large feature set.
Prior knowledge of coding is required to create detailed prototypes
The graphic set is not vast, and you sometimes must rely on external graphics.
InVision
The tool is used to create a design for a product or service. You can integrate Trello, Microsoft Teams, Confluence, JIRA, Slack, BaseCamp, & DropBox. It offers flexible layers and vector-based drawings through which teams can convert screen ideas into designs.
It allows you to prototype, review, refine and test products by collaborating in real-time to assist projects in moving forward. It offers document storage, configurable workflow, desktop interface, data import or export, sketching and annotation tools, visual workflow management, visual modeling, synchronous editing, reporting or analytics, etc.
Pros
Easy to collaborate and share with different teams of an organization.
Offers great experience in software product design and collaboration.
Great to keep your build-ups up-to-date
Great to present designs to clients and communicate with them
Cons
You can face issues while importing artboards from a sketch or while syncing them.
Web editing options are not provided, so you must visit the source file even to make minor changes.
Prices are high for freelancers.
Oracle NetSuite
It is a unified sales management tool that offers a solution for all kinds of businesses. It offers functionalities for e-commerce, Enterprise Relationship practice, Customer Relationship Management, etc. In addition, it boasts a 'saved search' option that filters & matches data to answer different sales queries.
Here you can customize a Workbook without coding and analyze it simultaneously. It also offers standard reports for all kinds of transactions. In addition, it automates the core process and provides real-time visibility regarding marketing, finance, or supply chain processes.
Pros
You can customize reports as per business needs by inserting data fields.
It has a user-friendly dashboard with ease of accounting & billing
Offers integration with Mailchimp, DocuSign, Rippling, HubSpot Marketing Hub, Microsoft Outlook, etc.
Cons
You can't integrate directly with the PSA tool while bringing all project details.
Mostly unresponsive customer support.
Even the standard features are too pricey.
Integrate.io
The tool has a cloud-based data integration platform that combines all data sources. Anyone can use it since it has a no-code option with its intuitive graphic interface; you can execute a replication, ELT, or ETL software.
The tool offers quick fixes for customer support, sales, marketing, and developers. You can bring different data sources into a warehouse easily. It offers features like activity tracking, configuration management, automated scheduling, non-relational transformations, eCommerce management, real-time reporting, etc.
Pros
Technically capable staff.
Easy to connect to data sources and initiate jobs via API.
You can automate and process several tasks together.
Cons
Difficult to debug errors during complex flows.
If a job fails, it is hard to determine the causes of the system.
Not trivial to transform JSON or other nested data.
Creatio
The tool is famous for providing CRM and process automation features. In addition, it offers marketplace add-ons and industry workflow for 20 verticals. It assists entities in digitizing workflows, enhancing employee & customer experience, and boosting efficiency for all departments.
It offers Marketing Creatio, a ready-to-use platform for launching lead management workflows and marketing campaigns. With its product management features, you can maintain a product catalog hierarchy. In addition, with Service Creatio, you can personalize client communication.
Pros
It comes with a clean, intuitive interface that eliminates the hassle from the user end.
For many standard business needs, it provides robust out-of-box solutions.
Easy to customize and offers security & scalability of data.
Cons
It doesn't offer modular pricing so that users can adjust as per needs.
Limited design features in marketing
The mobile application interface is challenging to use.
HubSpot
This tool is a great option for inbound marketing, sales and services. You can measure the performance of all your sales and marketing campaigns with its marketing analytics software. It also has an in-built analytics facility to provide a dashboard and report.
The tool allows you to analyze your organization's performance via key metrics. You can generate detailed reports for your various marketing channels. It keeps you informed regarding the quantity and quality of sales traffic on your site.
Pros
Provides a detailed view of the whole sales funnel on a clear & visual dashboard.
Customer interactions are tracked automatically.
User-friendly pricing and highly-recommended CRM.
Cons
Inability to retrieve lost data.
Lack of customization to suit the needs of a few industries.
Proper training is required to use it efficiently.
Inside Sales Box
It is a sales tool for businesses of all kinds and sizes. With its sales software, the sales team accelerates its sales processes and delivers predictable revenue every quarter. In addition, it offers automatic call distribution, campaign management, call list management, lead capture & qualification, learning paths or tracks, sales trend analysis, sales reports, etc.
With other features like sales coaching, lead management, sales cadence, and email tracking – the sales team gets multiple efforts to push their sales efforts. Its analytics engine can identify the best time to call prospects, gets automatically logged into the tool, and prioritizes the calendar to execute all tasks as scheduled.
Pros
Capable of delivering reply-prompt emails.
Offers integration with Salesforce Sales Cloud, HubSpot Marketing Hub, Marketo Engage, etc.
Responsive customer service.
Cons
Not useful for small-scale entities owing to its pricing.
Dialer call quality acts spotty and gets disconnected often.
The user interface needs upgrading.
Swordfish.ai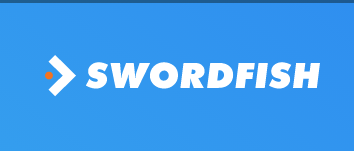 Swordfish ai helps sales analysts extract contacts and discover business information, along with personal and business emails of clients. Considered the best lead generation tool, the tool can find accurate information about professionals in real-time. In addition, you can connect with 200x network partners.

It produces results quickly based on real-time data & advanced algorithms. In addition, it relies on other tools such as Hoovers, Experian and similar independent sources to produce accurate data. Finally, it presents a report regarding CRM data to forecast future sales performance.
It offers API to its users. It offers existing data to reveal sales insights through its CRM system of records, apart from being a sales analysis tool. You can extract information across different platforms such as LinkedIn & Facebook profiles and groups, Bing & Google searches, and stack overflow.
Pros
Professionals can easily engage with potential candidates or customers.
Since you are reaching out directly to people, hence provides an enhanced conversion rate overall.
It can easily be integrated with HubSpot CRM, Zapier, Crelate, and Pipedrive.
Provides impressive accuracy and speed.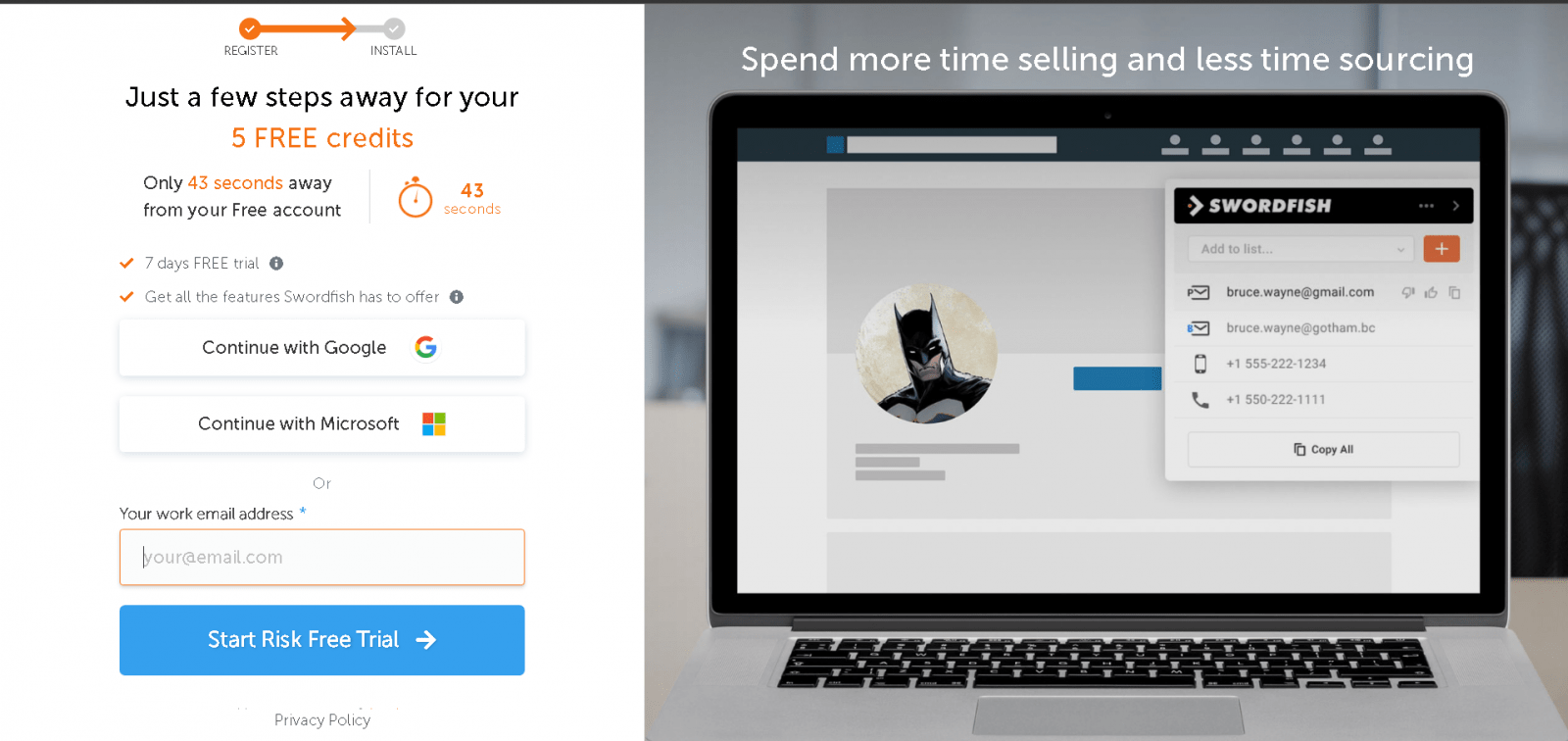 Cons
Conclusion
Based on the search results, Swordfish AI is a powerful tool for sales analysts. In addition, top recruiters, sales professionals, and investigative professionals at leading defense, tech, and government agencies use it.
Swordfish offers data intelligence tools to help businesses process unstructured data and turn it into information that drives decision-making.
The Prospector tool can help sales analysts effortlessly fill their sales pipeline with verified contact information, allowing them to spend more time selling and less time sourcing.
Overall, Swordfish AI is a great tool for sales analysts looking to streamline their workflow and improve their results.
Carry out the sales analysis process with the help of Swordfish.ai! Then, if you still need proof, explore Swordfish.ai.