Have you ever wondered how to expand your sales pipeline and connect with potential customers more efficiently? If so, you're not alone.
Sales prospecting can be a daunting task, but luckily, there is a tool that can help you do it more effectively: LinkedIn.
LinkedIn has over 930 million users, which makes it a goldmine for sales professionals looking to expand their network and connect with decision-makers in their industry.
In this blog post, we'll explore why LinkedIn is a must-have tool in your sales prospecting arsenal and provide practical tips to generate leads and grow your business. Now you need to grab a cup of coffee, sit back, and get ready to unlock the full potential of LinkedIn for Sales Prospecting.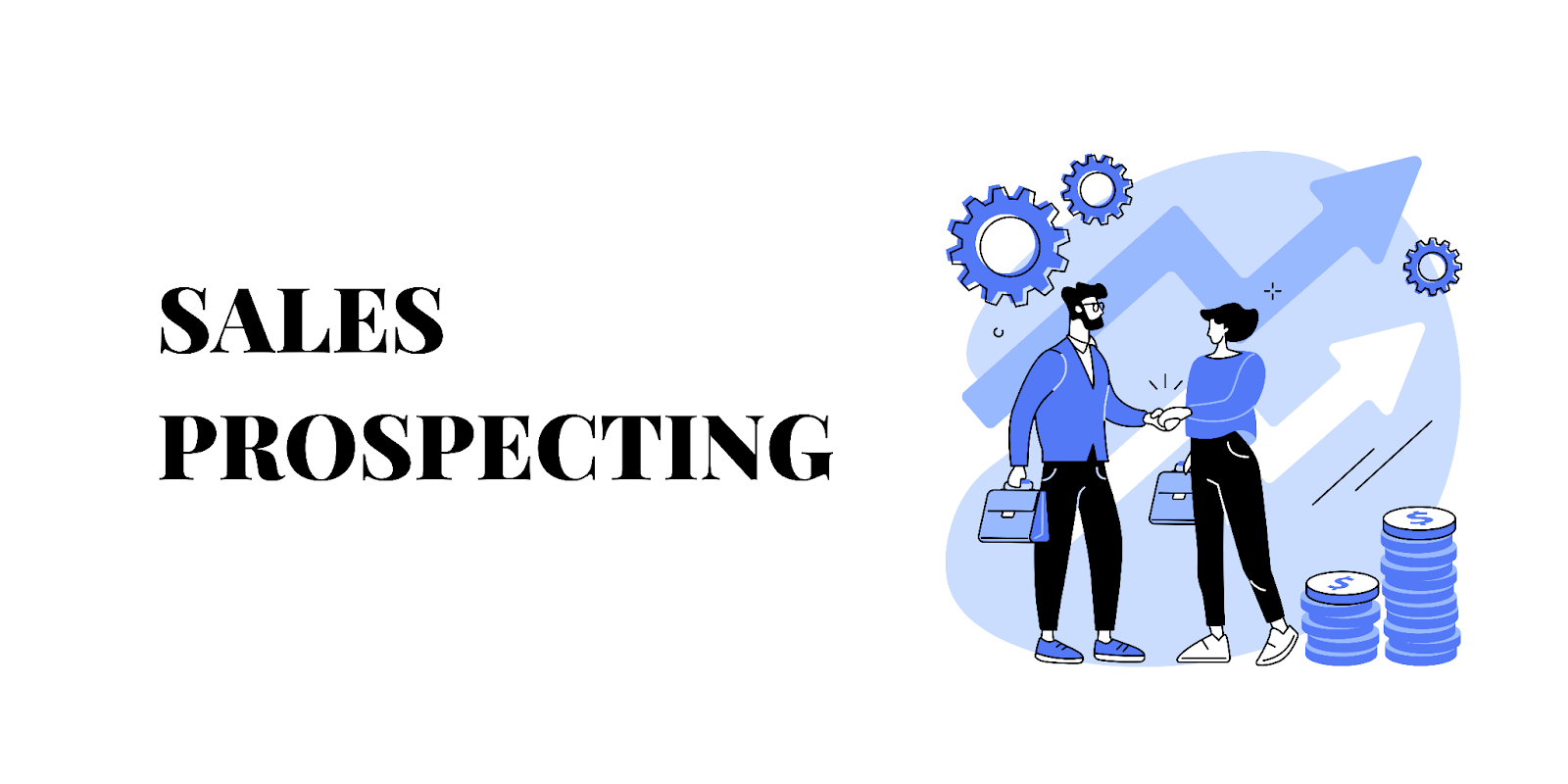 What is Sales Prospecting?
Identification of potential customers or clients who may be interested in your product or service and then reaching out to them to convert them into actual customers is Sales Prospecting. 
This is a crucial step in the sales process, as you need to identify and target potential customers to ensure you get all the valuable sales opportunities.
Sales prospecting typically involves a few key steps.
First, you need to identify your target audience – who are the people or companies most likely to be interested in what you offer? This might involve market research, analyzing your current customer base, or brainstorming with your sales team.

After identifying your target audience, reach out to them. This might involve cold-calling or emailing potential customers, attending industry events and conferences, or even using social media to connect with people interested in your product or service.

Generate leads with sales prospecting – that is, to identify potential customers who have expressed some level of interest in your product or service. Once you've generated leads, you can focus on nurturing those leads and eventually converting them into actual customers.
One important thing to remember regarding sales prospecting is that it can be time-consuming. But worry not. You can use tools like LinkedIn for Sales prospecting and save time and effort. 
Why are Sales Prospecting Important?
Sales prospecting is essential for any business that wants to grow and succeed. With a steady stream of potential customers, generating new sales and increasing revenue can be easier.
Let us dive deeper into why sales prospecting is crucial for businesses of all sizes.
Expands your customer base: By identifying and targeting potential customers, businesses can reach a wider audience and increase their chances of making a sale.

Increases revenue: By generating more leads and closing more sales, businesses can boost their bottom line and achieve their financial goals.

Builds stronger relationships with customers: By taking the time to research and understand their customers' needs, businesses can provide more personalized service and build trust and loyalty with their customers.

Encourages repeat business and referrals: Building strong customer relationships can lead to repeat business, referrals, and positive word-of-mouth marketing, which are crucial for long-term success.

 Keeps the businesses ahead of the competition: In today's crowded marketplace, businesses that can identify and target potential customers more effectively than their competitors are more likely to succeed.

Allows businesses to tap into new markets: Sales prospecting allows businesses to expand and reach new customers, which is particularly important for businesses looking to grow and expand.

Provides a proactive approach to sales: Sales prospecting allows businesses to be proactive in their sales efforts rather than simply waiting for customers to come to them.
Best Ways to Use LinkedIn for Sales Prospecting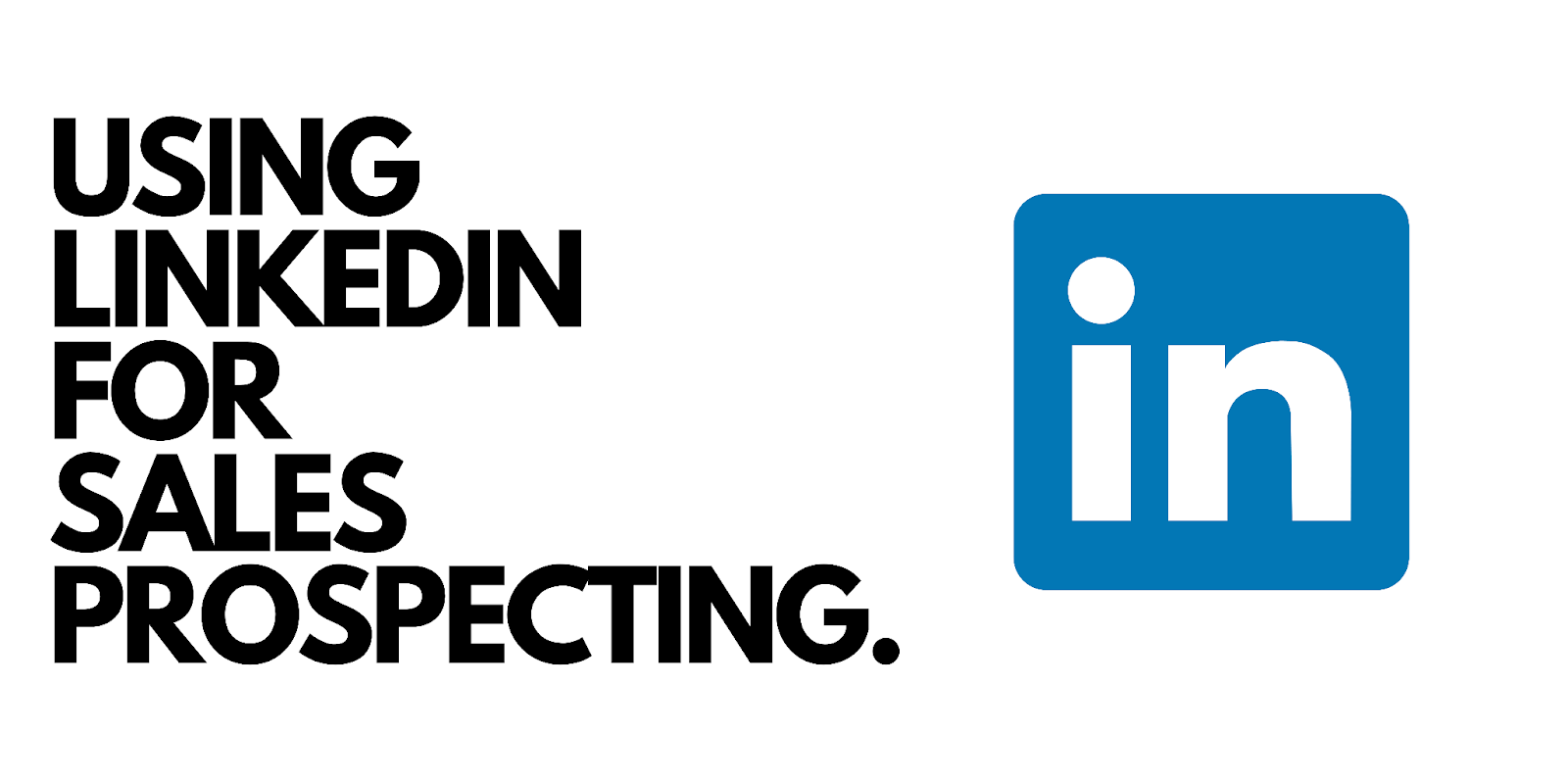 For many salespeople, LinkedIn is a go-to platform for social selling. They use various techniques, such as studying their prospects' profiles before making calls or sending emails, monitoring potential customers' group posts, and keeping their profiles in top shape. 
However, more than these strategies may sometimes be needed to bring in new opportunities. Ways in which you can use LinkedIn for Sales Prospecting are:
Using "People Also Viewed" Sidebar
Use LinkedIn's "People Also Viewed" sidebar feature, which shows users similar to your contacts. 
Visit the profile of one of your customers or prospects and then look to the right. You've just found multiple prospects from one.
Reach Out to Prospects in New Roles
Did you know that job changes are an effective sales trigger? A person is more open to new product or service purchases when they take on a new role, they are. So, swoop in at the right time and land yourself a new customer. 
You can determine which of your connections has recently joined a new company by clicking the "Notifications" tab. Then you can scan for updates on which of your connections has a new job, a birthday, or a blog post that can catalyze reaching out.
Investigate Your Competitors' Networks
It is easier to sell to a competitor's customer than to find a new prospect without experience with your product. You have to formulate compelling arguments for why their customers should transition to your offering. 
Now a customer list is all you need. Fortunately, other LinkedIn members' networks, including those of rival salespeople, are searchable. 
Scroll Through Skill Endorsements
People tend to attract others like themselves. And sometimes, those others dish out praise. Using the "People Also Viewed" method, you can explore the endorsements section of a valuable customer or potential client's "Skills" area. 
As individuals often attract others with similar qualities, you may come across endorsers who share commonalities with your target. It's common to see like-minded people endorsing one another.
Use the Alumni Search Tool
When you use LinkedIn for sales prospecting, its standard search is incredibly helpful, but the people in your search results usually don't have anything in common with you. When there is nothing in common, connecting via email is difficult. 
Here Alumni Search will help you. Enter https://www.linkedin.com/edu/alumni into your browser to get a list of people who attended the same school as you.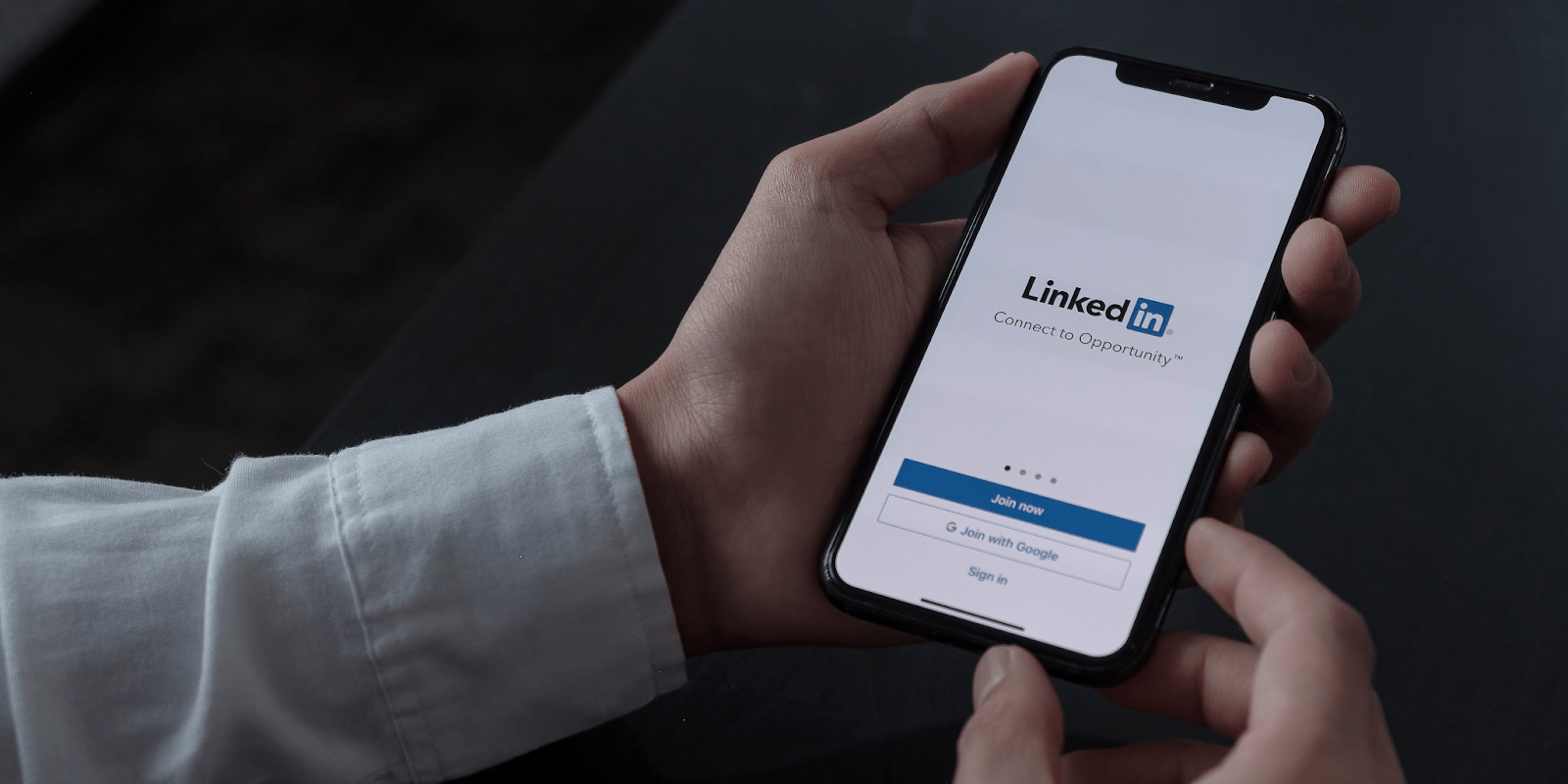 See Who's Commented on Your Prospects' Posts
Don't just scroll past those comments on your connections' posts. They could be the key to unlocking potential customers for your product. Think about it – these people already engage with your target audience and are super active on the platform. 
They're waving a giant flag saying, "Hey, I'm interested in this stuff!" Use their comments as a springboard for crafting the perfect InMail to catch their attention and get you some sweet results.
Browse Users Who Have Interacted With Your Posts
Only a limited number of users who have viewed your profile are visible on a free LinkedIn account. However, you can see the people interacting with your posts, no matter your subscription type. 
Click "Posts & Activity" under your profile dropdown menu, and you'll see a feed of only the articles and posts you've shared, along with everyone who's interacted with each one.
Sales Navigator is a paid LinkedIn tool designed specifically for sales professionals. It offers advanced search filters, lead recommendations, and the ability to save leads and accounts and receive real-time insights.
The only drawback of LinkedIn Sales Navigator is that it doesn't allow you to export your leads into a CSV. Fortunately, with Swordfish.ai, you can effortlessly extract your search results and find accurate contact information for your prospects.
Utilize LinkedIn's advanced search
It's worth mentioning that more advanced search options are available on LinkedIn. For example, you can search for users by company size, job function, and seniority level. You can also search for content by specific keywords and filter your results by language, location, and date.
By taking advantage of these advanced search options, you can find highly targeted prospects who are more likely to be a good fit for your product or service.
Use LinkedIn's "Who Viewed Your Profile" feature.
LinkedIn's "Who Viewed Your Profile" feature can be a powerful tool for sales prospecting. It shows you who has recently viewed your profile, allowing you to reach out to them with a personalized message.
Make sure your LinkedIn profile is optimized and up-to-date before using this feature. That way, when someone views your profile, they'll be more likely to be interested in what you have to offer.
Pros and Cons of Using LinkedIn for Sales Prospecting
Pros:
Wide audience: LinkedIn has a vast user base, making it an excellent platform for reaching a large audience of potential prospects.

Professional network: LinkedIn is a professional network, making it a great platform for B2B sales prospecting.

Advanced search filters: LinkedIn has advanced search filters that enable you to target specific job titles, industries, and locations, making it easier to find your ideal prospects.
Cons:
Limited access: Not all LinkedIn users have public profiles, so you may be unable to reach all potential prospects.

Overcrowded marketplace: As LinkedIn has grown in popularity, more sales professionals are using it to prospect for leads, increasing competition and making it more challenging to stand out.

Cost: While LinkedIn is free to use, some of its more advanced features, such as Sales Navigator, require a paid subscription, which may not be feasible for all sales professionals.
When it comes to sales prospecting on LinkedIn, finding accurate and up-to-date contact information for potential clients is crucial. That's where an email lookup and contact finder tool can come in handy. Swordfish is a contact finder tool that has been making waves for its effectiveness and ease of use.
Swordfish AI: The Ultimate Contact Finder Tool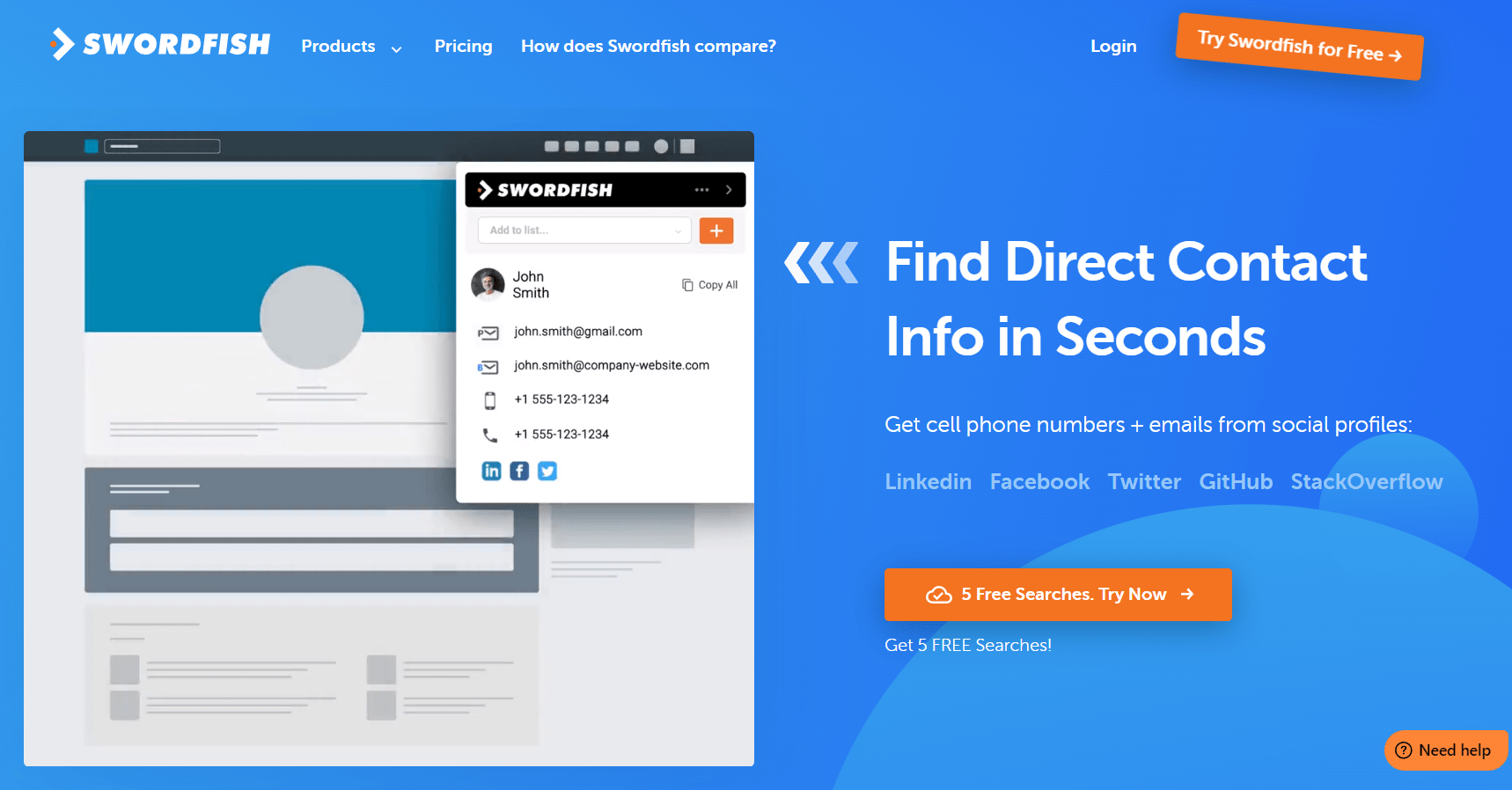 With its powerful search capabilities and vast database of contact information, Swordfish.AI makes it easy to find the information you need to connect with your prospects and close more deals.
Features 
The Power of Chrome Extension
Say goodbye to tedious manual searches for contact information. With Swordfish's Chrome extension, you can easily find the contact details you need on various websites. It quickly scans the profile to uncover email addresses, phone numbers, and other relevant contact information.
Revolutionize Your Data Enrichment Process: File Upload Feature
Enriching your customer lists has always been challenging. Swordfish's file upload feature streamlines the process by allowing you to bulk upload data such as names, job titles, company names, social profiles, locations, and business emails to your lists. 
This feature takes the hassle out of data enrichment, enabling you to focus on reaching out to potential clients and driving sales.
Powerful Data Search Engine: Deep Search
Finding individuals based on input data can be challenging, but Swordfish's deep search engine makes it a breeze. It can search social URLs or addresses, names and locations, email addresses, and more. It quickly locates the information you need, saving you time and resources.
Experience Seamless Integration with Swordfish's API
Swordfish offers an API tool that gives you access to our robust data. Its API tool uses a standardized data model to offer scalable data management and storage services catering to your needs. 
You can easily access our data to power your sales and marketing strategies with seamless integration.
Pricing
Swordfish AI has designed various pricing plans that cater to the needs of different users, ranging from individuals to large corporations. Here's a breakdown of Swordfish AI's current pricing plans:
For $249 per month, this plan provides users with 3000 credits for 12 months. Additionally, it offers 6000 free business emails that you can use to enrich your customer database.
Available at $239 per month for each user, this plan allows two users to access 6000 credits that last for 12 months. Additionally, it offers 12000 free business emails to enhance your sales prospecting efforts.
This plan is designed for large businesses and organizations and is customized according to their specific requirements. The plan has unlimited users, unlimited credits, and unlimited free business emails with no time limit. Its pricing is customized based on the customer's specific needs.
Swordfish.AI also offers a free trial. Check the features of the email lookup tool and phone number finder today and experience the power of Swordfish. AI.
Conclusion
LinkedIn is essential for any sales professional who wants to find leads and expand their network. By using LinkedIn for sales prospecting and following the tips and techniques outlined in this blog, you can improve your sales prospecting and take it to the next level.
However, LinkedIn for sales prospecting is not as effective as you think. So why wait? Use  Swordfish.AI, a powerful tool for finding your prospects' email addresses and phone numbers and connecting with them in seconds. 
Swordfish is the ideal choice due to its lightning-fast search capabilities, advanced algorithms, and intuitive Chrome extension, making it a user-friendly tool.
So, what are you waiting for? Sign up for Swordfish.AI today and start supercharging your sales prospecting efforts!