If you're in B2B sales, you know how important it is to reach the right people at the right time.
In today's competitive market, having access to accurate contact data can make all the difference in closing deals and building solid client relationships.
This is where a company research tool can be a game-changer. It can help you identify and connect with potential clients and decision-makers within specific companies by providing accurate and up-to-date contact data.
But with so many different company research tools on the market, knowing which is right for your business can take time. This blog will examine how the right tool can help boost your B2B sales game.
We'll explore the key features to look for when choosing a company research tool and some of the top tools available today.
What is Company Research Tool?
A company research tool is a software or web-based tool that helps you gather information about a specific company. It provides various data points, such as company size, revenue, industry, location, etc.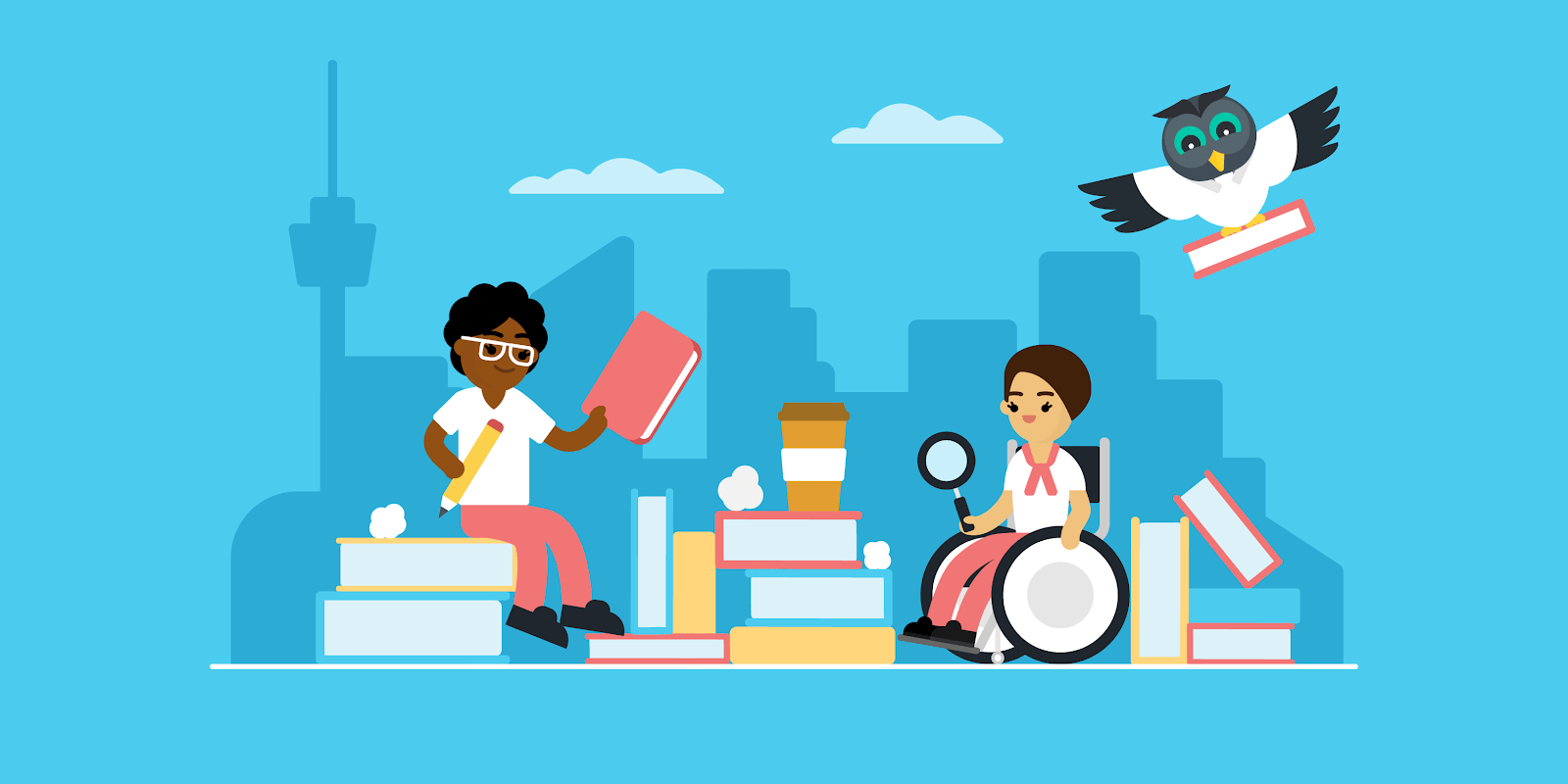 It can also provide you with contact information for key decision-makers within the company, such as email addresses and phone numbers. This is especially useful for businesses seeking out potential clients or partners.
Different tools offer different search functionalities, allowing you to narrow your results based on specific criteria such as geographic location, industry, or company size.
This can help you quickly and easily identify potential business opportunities and decide which companies to target.
Pros of Company Research Tool
Company research tools can be helpful for businesses gathering contact data and improving their sales efforts.
Access to accurate contact information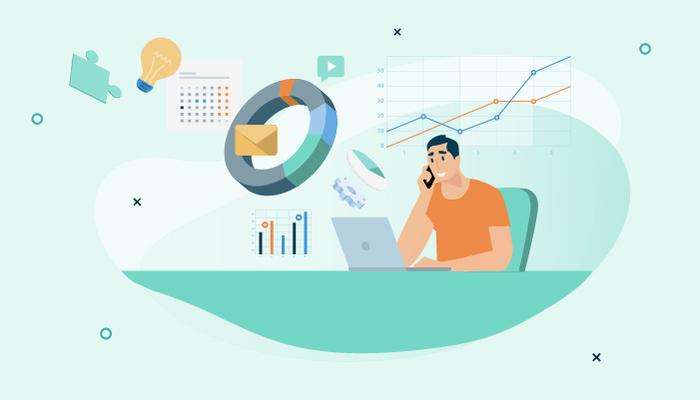 You can easily find accurate contact information for key decision-makers within a company. This saves you time and effort compared to manually searching for contact information online.
Targeted prospecting
You can identify companies within your target market and filter them by various criteria, such as industry or location. This helps you focus on the companies most likely to convert into customers.
Improved lead quality
Using company research software to gather contact data, you can ensure that your leads are high-quality and more likely to convert. This is because you can access more detailed information about the company and the decision-makers you are contacting.
Streamlined communication
You can streamline your communication with potential customers with accurate contact data at your fingertips. This makes it easier to connect with decision-makers and close deals faster.
Competitive advantage
Using company research tools can give you a competitive advantage by providing more information about your target market and competitors. This can help you make more informed business decisions and stay ahead of the competition.
Limitations of Company Research Tool
Let us talk about some limitations of company research tools that you should be aware of:

Incomplete or outdated data
Company research tools sometimes have incomplete or outdated information, wasting time and effort.
Limited scope
Some tools only provide information on specific industries, geographic locations, or types of companies, which can be limiting if you're looking for a broader range of prospects.
Cost
Many company research tools come with a hefty price tag, which may be challenging for small businesses or startups.
Over-reliance
Relying solely on company research tools for prospecting can limit your ability to make meaningful connections and build relationships with potential clients.
Data privacy concerns
With increased scrutiny around data privacy, it's essential to be mindful of how these company research platforms gather and use personal information to ensure compliance with relevant regulations.
How To Pick A Company Research Tool
Consider these factors when choosing a company research software. These will ensure you find the right tool for your business needs and improve your sales efforts with accurate and reliable contact data.

Data Accuracy
Choosing a tool with accurate and up-to-date contact data is essential. This will help you avoid wasting time and resources on outdated or incorrect information.
Data Coverage
Consider the scope of data coverage offered by the company research tools. Do they provide data on a wide range of industries and geographic locations? Are they able to provide data on specific target markets that are relevant to your business?
User Interface
Look for a platform that is easy to navigate and user-friendly. The interface should allow you to quickly and easily search for contact data and filter by various criteria.
Integrations
Consider whether the platform can integrate with your existing CRM or sales tools. This can streamline your sales process and make managing your contacts and leads easier.
Cost
Finally, consider the cost of the tool and whether it fits within your budget. Some tools offer a free trial period or a pay-per-use model, while others require a subscription or a significant upfront investment.
How Can The Right Tool Boost Your B2B Sales Game
In the B2B sales game, prospecting and lead generation can be time-consuming and challenging.
You need a reliable and efficient company research tool to identify and target the right companies and contacts. But how can the right tool boost your B2B sales game? Here's the answer-
Access to accurate and up-to-date contact data can help you identify and reach out to potential consumers more effectively.
Advanced filters and search options can help you find leads that fit your ideal customer profile, increasing your chances of successful sales.
Tracking and monitoring your leads' activity can help you stay informed about their interests and needs, allowing you to tailor your sales pitch accordingly.
Integrating company research tools into your sales process can streamline your workflow, saving you time and increasing productivity.
Using a reliable tool can reduce the risk of wasted time and effort on ineffective outreach, ultimately improving your sales performance and revenue.
Now that we've covered everything, let us discuss five different tools available in the market, starting with our recommendation- Swordfish.
Swordfish
Swordfish is a contact finder tool that can help you find contact data for businesses and professionals quickly and easily. This tool offers a database of over 3.1 billion profiles, including email addresses, phone numbers, job titles, and more.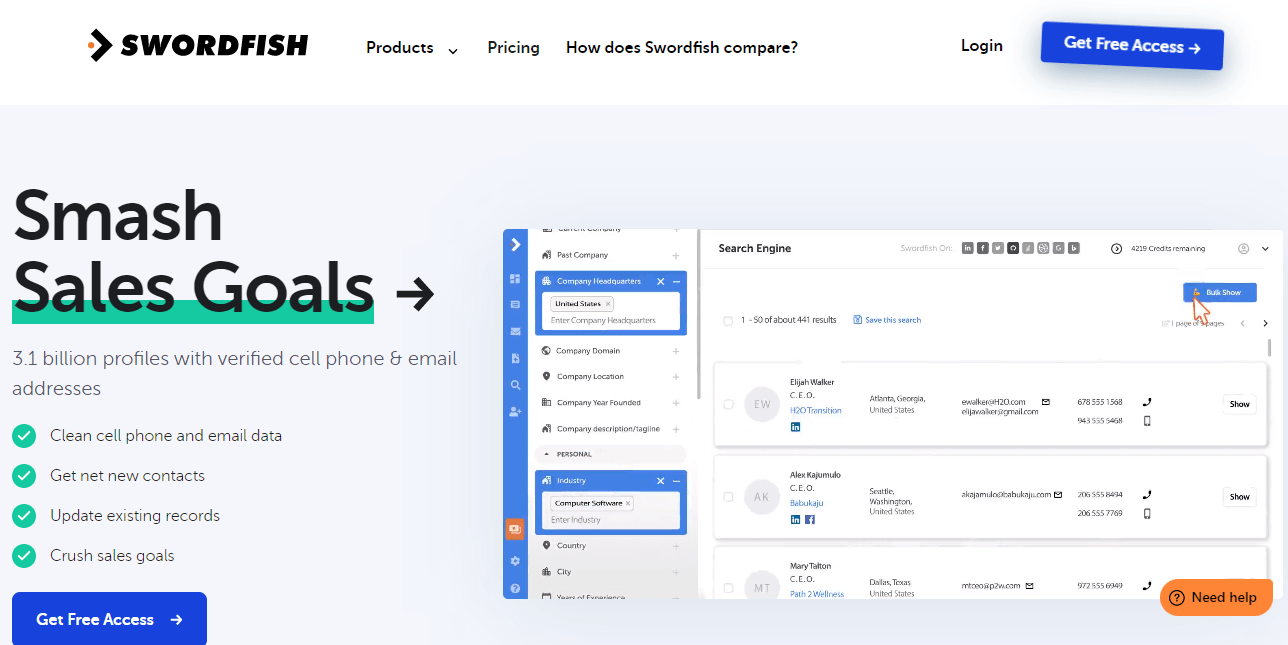 Swordfish uses advanced machine learning algorithms to find and verify contact data, which means you can be confident that the information you're getting is accurate and up-to-date.
You should check out Swordfish's Prospector to keep your sales pipeline full and hit your revenue goals.
This powerful platform can fuel your sales development reps (SDRs) with verified cell phone data with an impressive 82% accuracy on the first dial and 95% overall accuracy on each profile.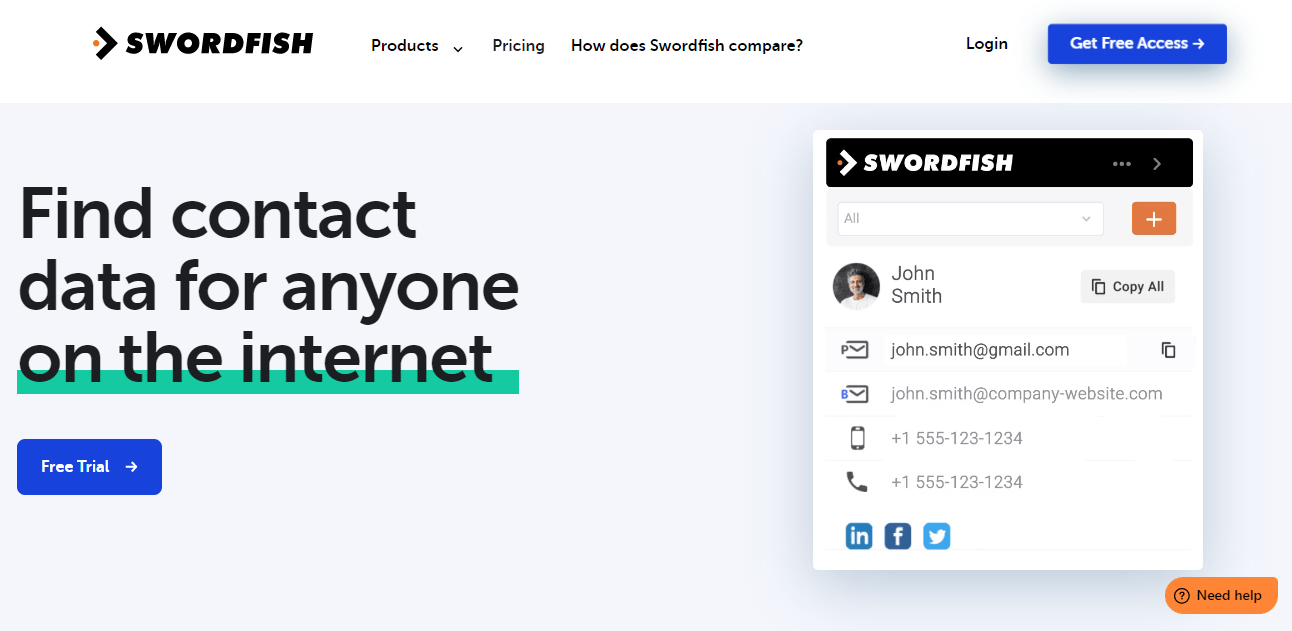 With over 25,000 professionals already trusting Swordfish AI, you, too, can use Prospector to help boost your sales game.
Swordfish also provides a Chrome extension that allows you to access contact data directly from your browser, making it easy to find the information you need without leaving the page you're on.
Check out Swordfish's Refresh Title and Data feature to create accurate dialing lists.
With advanced filters, you can pinpoint the exact data you need, whether a cell phone number or an email address.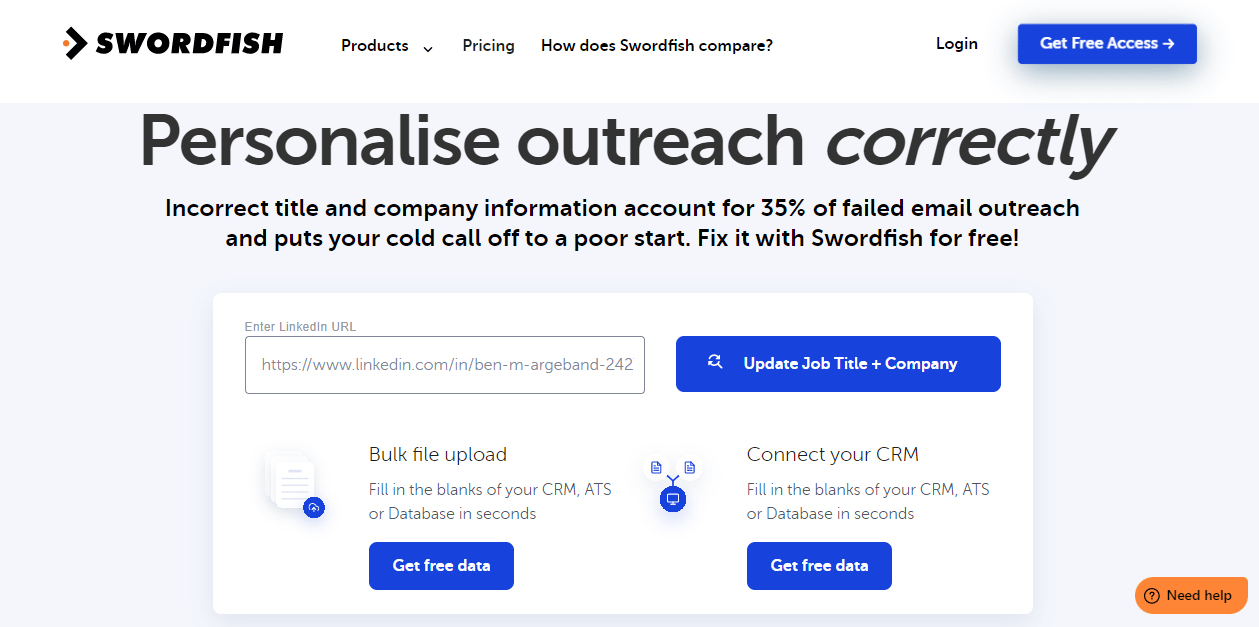 Plus, all the data is verified for freshness upon clicking "show," so you can trust that it's up-to-date. This feature is perfect for anyone who needs reliable contact data for their business or sales efforts.
Using Swordfish's API you can enhance and optimize your company's sales process, potentially leading to better outcomes and increased revenue.
Swordfish Pricing-
Sales– Custom
Recruiter- Custom
Marketer- Custom
API- Custom
UpLead
Uplead is a market research tool that can help you generate high-quality B2B leads quickly and easily.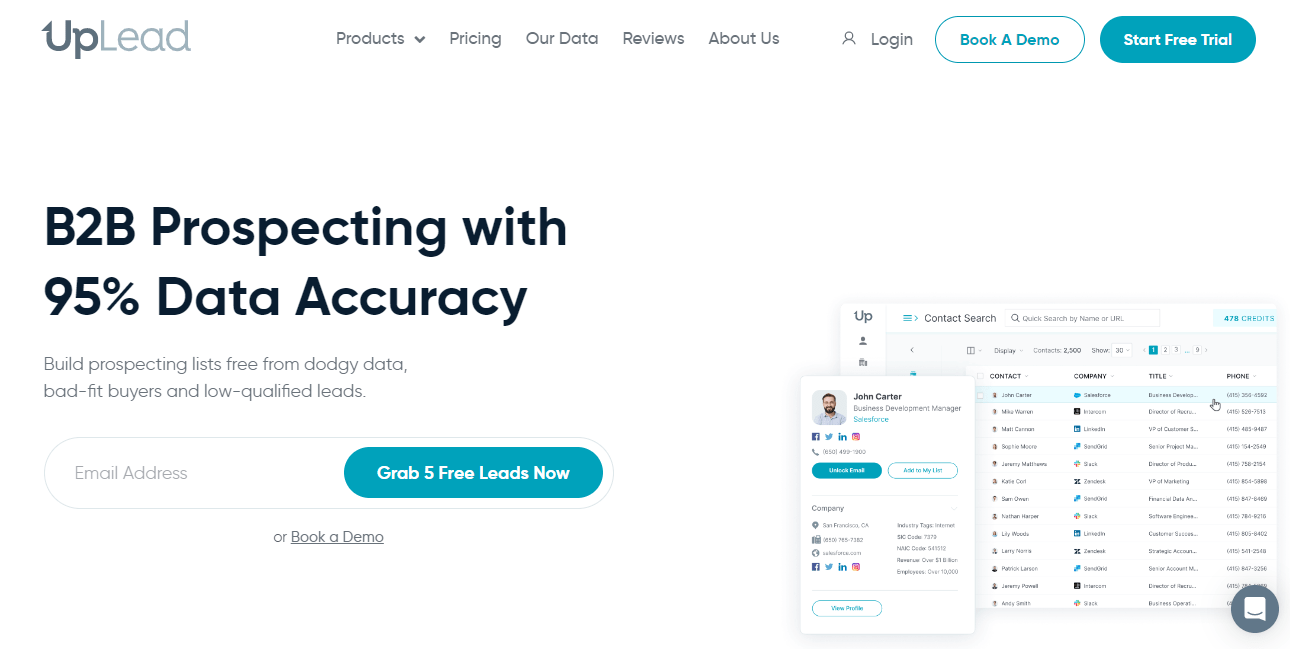 With Uplead, you can access a vast database of millions of B2B contacts, making it an excellent tool for anyone looking to expand their business or increase sales.
It allows you to search for and filter contacts based on various criteria, including company size, industry, location, and job title. This makes Uplead easy to find the references most relevant to your business needs.
Uplead's database is regularly updated, so you can be confident that the contact information you receive is accurate and up-to-date.

UpLead Pricing-
Essentials– $99/ month for 170 credits
Plus- $199/ month for 400 credits
Professional- $399/ month for 1000 credits
ZoomInfo
ZoomInfo is another business database that provides accurate and up-to-date information on companies and their employees.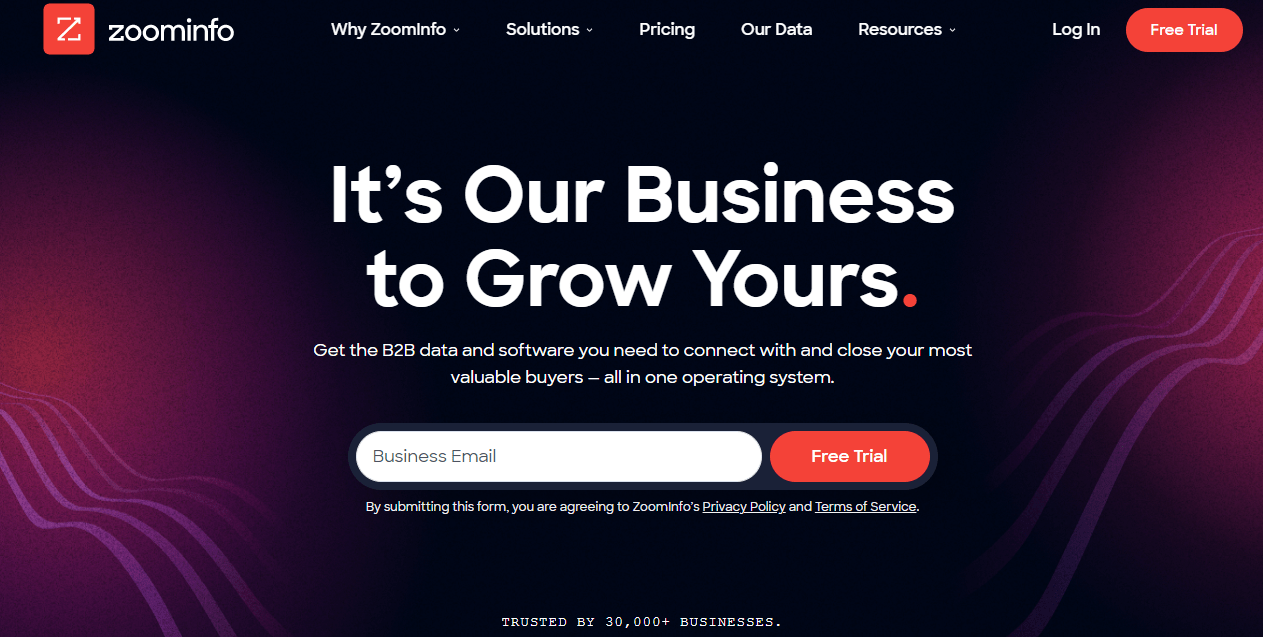 ZoomInfo's platform allows you to search for companies based on different criteria, such as location, industry, revenue, and employee size.
You can also find information on critical decision-makers within a company, such as their contact information, job titles, and responsibilities.
ZoomInfo also offers a unique feature called "Scoops," which provides real-time updates on company news and events such as mergers and acquisitions, organizational changes, and partnerships.

ZoomInfo Pricing-
Sales OS- Custom
Marketing OS- Custom
Talent OS- Custom
Hunter
Hunter is a company research tool that allows you to find and verify the email addresses of potential customers or leads.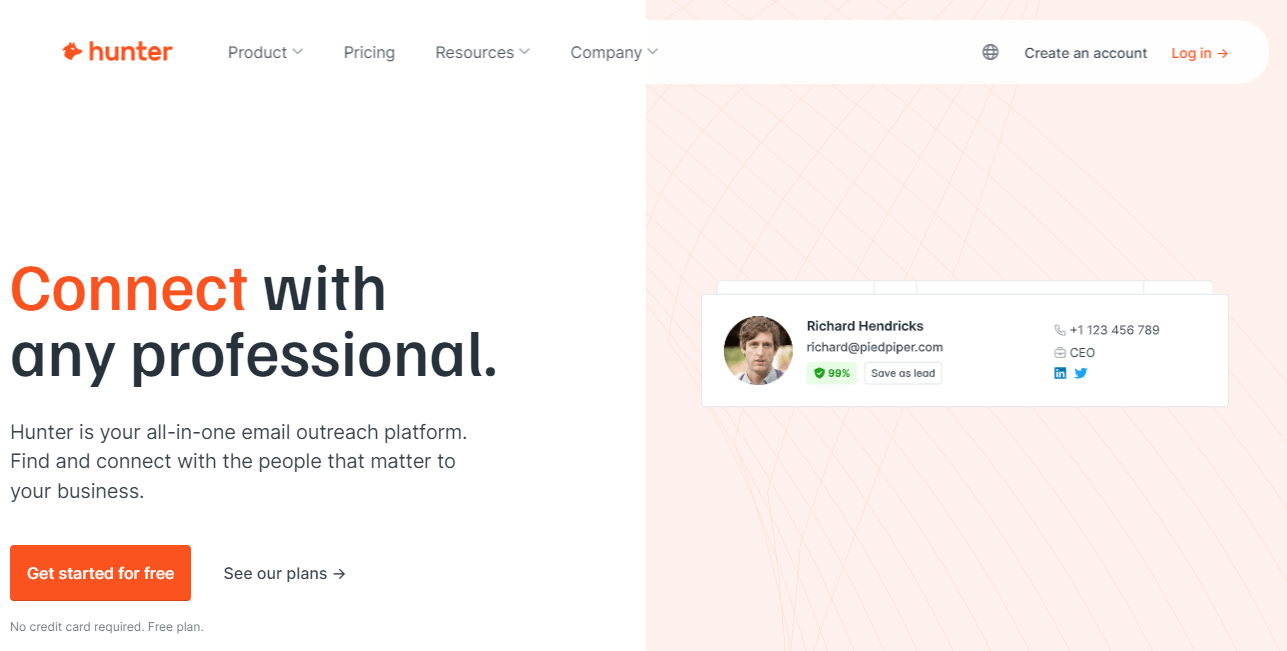 It offers a browser extension and a web-based platform that can help you identify email addresses from a particular domain and the names and job titles of the people who work there.
With Hunter, you can verify email addresses to ensure they are active and valid, which can help improve your email deliverability rates.
The tool offers various features like email search, domain search, and email verification. It also provides a score for each email address that indicates how likely it is to be accurate.
Hunter offers different pricing plans depending on the number of searches and email verifications you need to perform, making it an affordable option for businesses of all sizes.

Hunter Pricing-
Starter– $49
Growth – $149
Business- $499
Prospect.io
Prospect.io is an email finder tool that helps you to find and verify email addresses and helps to automate your sales outreach. With Prospect.io, you can easily find the email addresses of your target prospects by entering their names and company domains.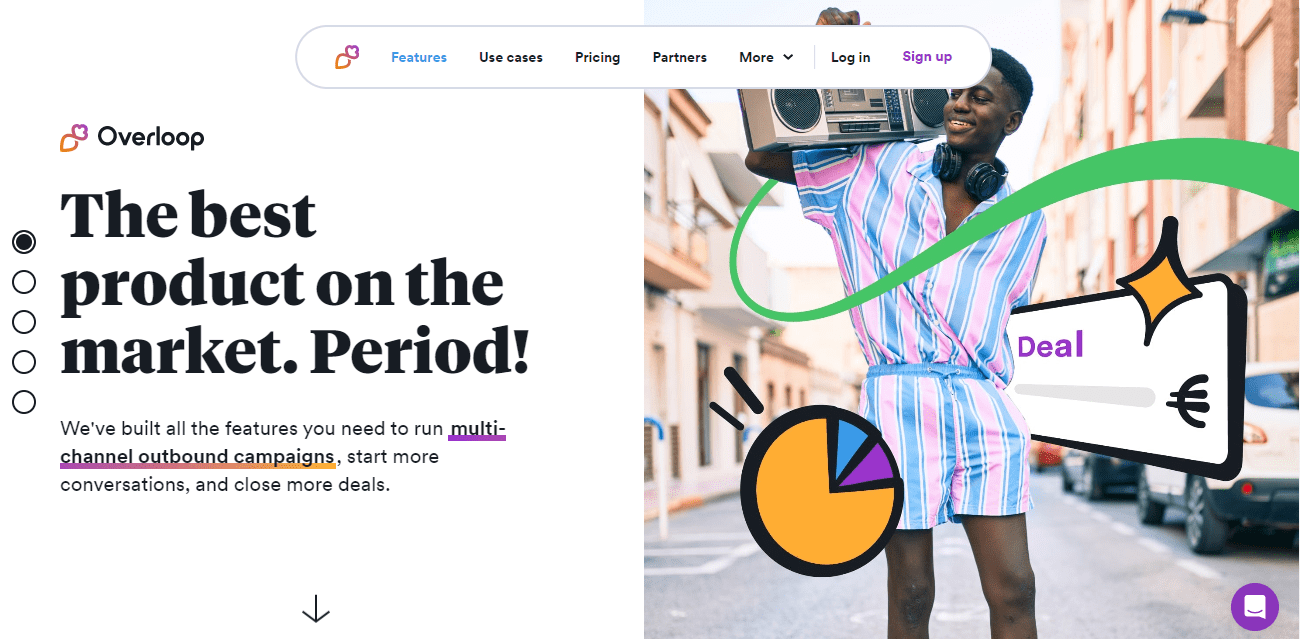 Once you have identified your prospects, you can use Prospect.io to send them personalized and automated email sequences. You can track your emails' open rates and reply rates and use the analytics to optimize your outreach strategy.
Prospect.io also integrates with other tools, such as Salesforce and Hubspot, allowing you to streamline your sales and marketing process. Additionally, it offers a Chrome extension that will enable you to find emails directly from your LinkedIn account.
With its easy-to-use interface and powerful features, Prospect.io is a valuable tool for anyone looking to boost their B2B sales game.

Prospect.io Pricing-
No-Brainer Plan– $99/ month
Custom Pricing
How Do Swordfish's Advanced Filters Beat Its Competitors
Manual research can cost time, money, and resources. Swordfish finds you all the data you need and adds prospects seamlessly into your prospecting solutions.
Its advanced sourcing filters can help you find your next lead by providing targeted contact data for your ideal prospects.
With these filters, you can quickly and easily narrow your search and find the perfect prospects to target, saving you time and effort. Here's what they do-
Search for profile descriptions based on specific keywords relevant to your needs.
Target companies in a particular area to help you focus on specific markets.
Filter by cell phone availability to ensure you can reach out to leads through calls or messages.
Search for contact email addresses for efficient communication.
Narrow down your search based on the number of employees in a company.
Access the website URL to learn more about a company and its services.
Filter your search based on job titles to find the most relevant contacts.
Look for seniority levels of individuals in the company hierarchy.
Use industry tags to identify and target companies in specific industries.
Filter by the department to find the right contacts for your particular needs.
Conclusion
Using the right company research tool, you can easily find the contact information of your target companies and decision-makers, allowing you to reach out to them more effectively and close more deals.
According to reviews based on Product Hunt & G2, Swordfish AI is a highly recommended company research tool that is efficient, accurate, and easy to use. It has been reported to save time, reduce cognitive load, and increase connections.
After considering various options, we recommend checking out Swordfish AI to make your lead gen process simplified and effective as it is a highly regarded tool that can help you and professionals streamline their research and outreach efforts.
Fortune 500 companies like Deloitte and Accenture are crushing their numbers with Swordfish, and you can too!
With Swordfish, you can streamline your prospecting efforts and keep your sales pipeline full.
Don't wait any longer to take your B2B sales game to the next level. Try Swordfish AI today and see the results for yourself!